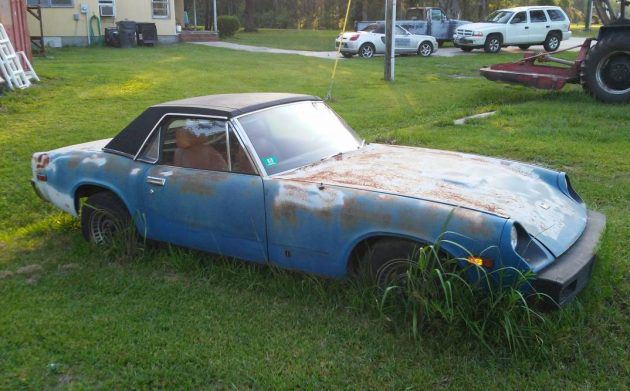 Pity the poor Jensen-Healey, the overlooked British sports car. Much of this, I think, has to do with being born too late; like the unloved Triumph TR7 of a few years later, its purely '70s style lacks the olde-world romance of the knockoff-wheeled roadsters of the 1950s and '60s, many of which continued in production into the '70s, exuding an archaic charm that this froggy-faced Austin-Healey successor couldn't match. This particular Jensen-Healey seems to have been overlooked itself for some time, but if you'd like to be the one to rectify that, you can find it on craigslist in Whiteville, North Carolina with an asking price of $2,900.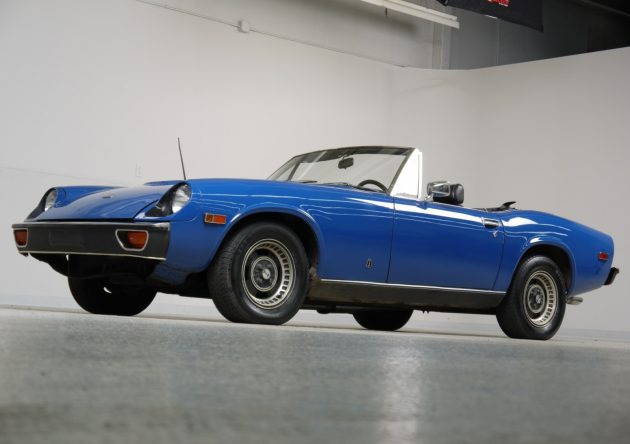 The seller of this '74 has only provided one picture, so here instead is a little inspiration, courtesy of a driver-quality Jensen-Healey of the same vintage offered via our friends at Bring a Trailer a couple of years ago. It may not be the most beautiful, but it cleans up nice, doesn't it. Looks aside, there's a lot that's interesting about the J-H, starting with its engine—it was the first car to carry the Lotus 907 four, later shared with the Esprit, Elite, and Eclat. The 907 was the first mass-produced dual overhead cam engine with four valves per cylinder, pretty exotic stuff for 1972, even if it tops out at an unimpressive-sounding 144 horsepower. In the case of our feature car, that engine is mated to a five speed manual and is said to be fully intact. These are not trouble-free engines, however, and this one likely hasn't been run in some time. If the engine's not interesting enough for you, there's also the (tenuous, totally nutburgers) Zodiac Killer connection, via the involvement of U.S. importer Kjell Qvale, who installed Donald Healey at the helm of Jensen in 1970 to develop an Austin-Healey successor after becoming a major shareholder. Hey, whatever gets this car saved.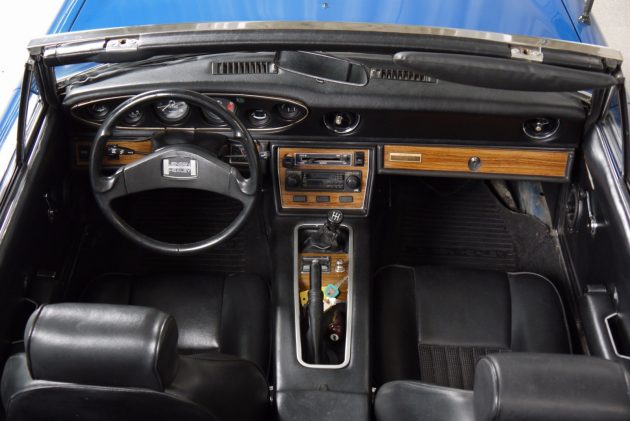 Besides the shaky mechanicals, the other enemy of the Jensen-Healey is rust, and this one's got it in the floors (at least). Still, it's not the rustiest Jensen out there…but that brings me to the part that gives me the greatest pause: the price. The really nice J-H in these pictures sold on BaT for $6,800; it seems awfully ambitious to ask nearly half that amount for a car that's been sitting for years and needs rust repair before even addressing the easier cosmetic issues. What do you think—what price would convince you not to overlook this Jensen-Healey's potential?