When it comes to motorsports history, the early days of drag racing are perhaps some of the most significant. With little to go on other than sheer ingenuity and rudimentary mechanics, exceedingly simple cars were built to go impressively risky speeds considering their rough construction. However, their significance cannot be undervalued, and artifacts like this 1932 Ford Coupe here on Mecum.com are significant remnants of the country's love of speed.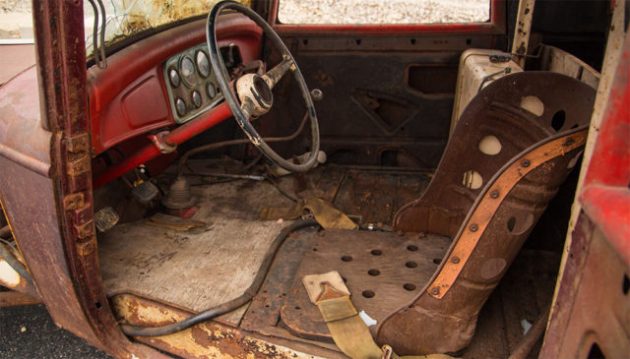 Mecum captures the history of this Ford quite well, which was raced and then abruptly stored after notching a significant win: "Built by Francis Fortman and driven by Kenny Kerr, this 1932 Ford 3-window coupe was built with an alcohol-burning flathead V-8. It winningly competed at a single event and was then parked by Fortman due to the expectation of a newborn child. The time capsule remained with the Fortman family for 60 years; in fact, it has been driven less than one mile since 1954." Note the WWII-era racing seat.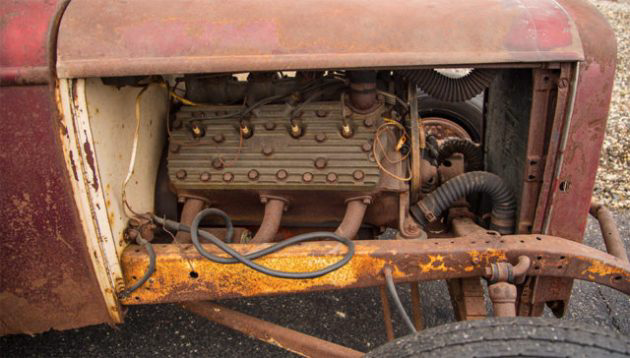 The car remains impressively rust-free despite being laid up for decades. The engine remains quite original, and that's a good thing given the snapshot it provides into this era of automobile modifications: "The Ford flathead V-8 was built with Edelbrock heads, and it has a quadrant of four Stromberg 97 carburetors atop an early Edelbrock intake." Though the paint is all but worn away, the Ford still looks tough and ready in its even coating of weathered patina.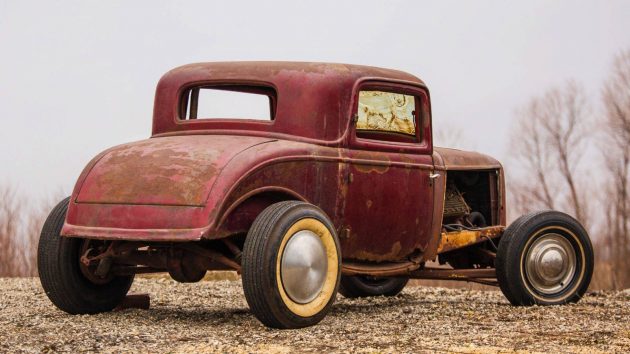 Here's where it gets special for me: "Of even greater interest is that this drag car competed in the earliest epoch of "national event" drag racing, the Inaugural 1954 AATA World Series of Drag Racing held in Lawrenceville, Illinois, and took home honors as the Class AB Champion."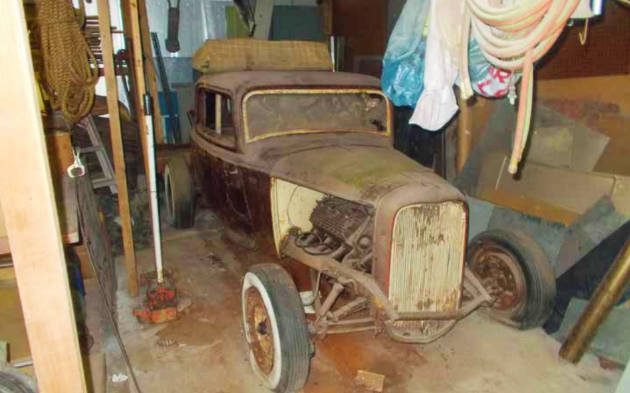 If you're looking for a hot rod with provenance, history and a successful record on the strip, look no further. Mecum estimates between $50-$75K will take this Ford home, so be sure to watch the auction on May 18th.