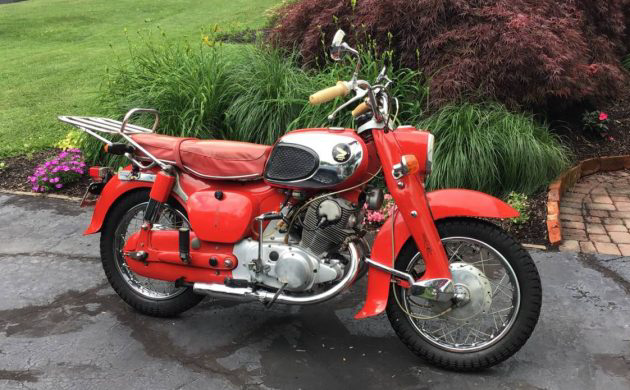 As kids, we all had that one friend who always had nicer things than we did. They had nicer clothes, a nicer house, a nicer bicycle, and even more painful, a nicer motorcycle. This 1966 Honda CA77 305 Dream can be found here on craigslist in Yardley, Pennsylvania. The seller is asking what seems like a very reasonable $1,500. Thanks to a very reasonable Roger for sending in this tip!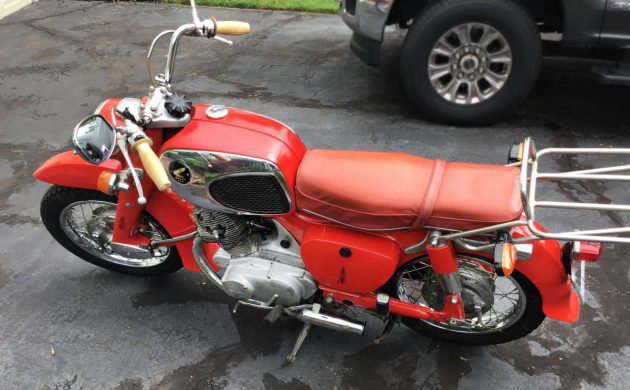 You were most likely just reaching motorcycle riding age in the early-1970s for a bike like this 1966 Honda CA77 305 Dream to have been on your dream bike list. As in, born in the early-1960s, learned to ride in the late-1960s, and a friend had a nice used one in the early-1970s and you didn't. Not that I'm still bitter or anything. No, we had a Yamaha YL-1 Twin Jet 100 street bike, a two-stroke gem, but a neighbor had a Honda Dream and it seemed so much nicer, so much bigger, it seemed like so much more of an adult bike.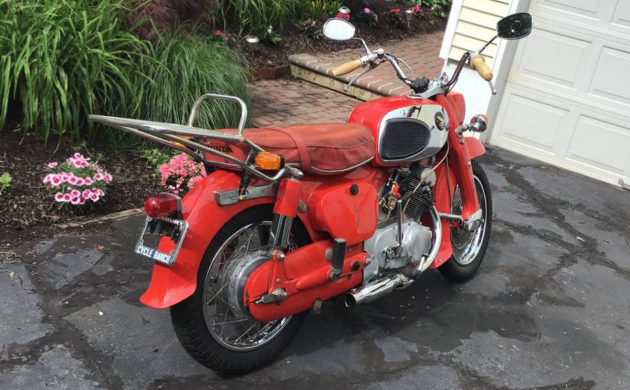 The Honda 305 Dream, or more officially, the Honda CA77 had chrome tube handlebars as most of us are used to, but there was another model of the 305 Dream, the C77, which had pressed-steel handlebars. You can see that this bike looks like it's in great shape overall. The seat cover is a bit wrinkly but other than that, I don't see too many flaws here. The seller says that this one was restored but they don't say when or if they did the work.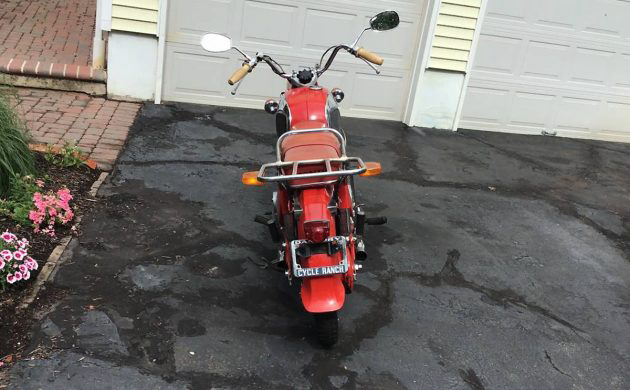 The turn signals are interesting. Those are the little amber-colored little squares sticking out of each side in back of the luggage rack, for those of you who don't know what turn signals are. I'm kidding, sort of, but not many people use them anymore. The engine is Honda's 305 cc parallel-twin which had around 23 horsepower. The seller says that this one starts and runs well but there is no title. I didn't have any problem getting a title for one of my 1984 Honda Gyros a couple of years ago so it's doable in most states. Have any of you owned a Honda Dream?
Have something to sell? List it here on Barn Finds!