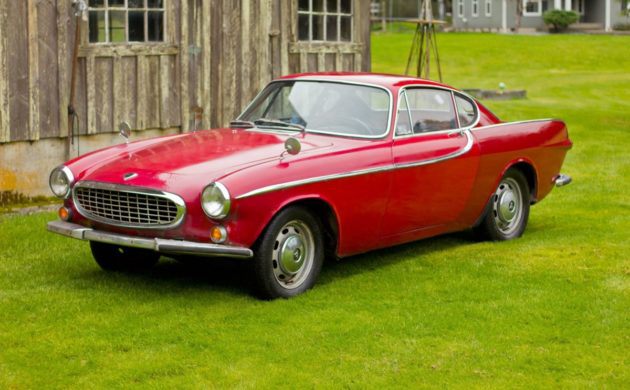 When I first saw this 1966 Volvo 1800S, I was immediately attracted to the vehicle's honesty. It has a history that has seen it owned by the same family since new, which is always a reassuring sign when considering the purchase of a classic car. It isn't perfect, but it appears to be a solid vehicle that is said to run and drive well. It really needs cosmetic restoration, but it has no immediate or urgent needs. That makes it the perfect candidate to drive and enjoy during the warmer months, with the restoration work to be undertaken when the weather takes a turn for the worse once again. If that sounds like an attractive proposition to you, then you will find the Volvo located in Olympia, Washington, and listed for sale here on eBay. Bidding has reached $8,200 at the time of writing. At that price the reserve has been met, meaning that the Volvo is set to find itself a new home.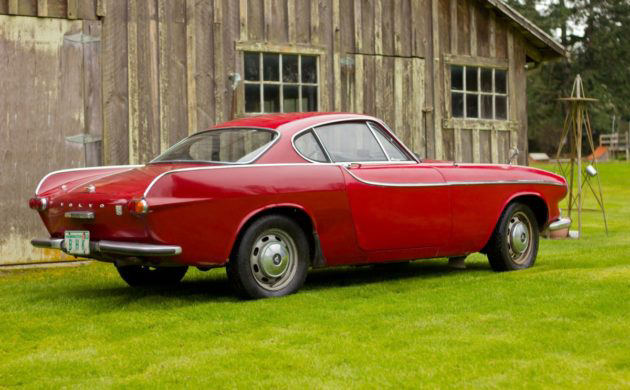 The Volvo is finished in Code 46 Red, which is the car's original color. It received a repaint at some point during the 1980s, and this is showing some significant deterioration. It also isn't clear why there is such a color discrepancy between the front and back of the car, which suggests that the vehicle has also experienced an even later partial repaint. There is no evidence of any prior accident damage, so that is something that remains a bit of a mystery. There is also something a bit weird going on with the paint on the trailing edge of the trunk lid, but it isn't clear what this is. The paint in this area appears to be cracked and lifting, which suggests that the preparation might not have been that good. The owner provides a very comprehensive collection of photos of every aspect of the Volvo, and the underside of the car looks to be clean and free of any rust problems. Visible external rust is pretty minimal, but what is visible is in one of the most troublesome locations that you can find in the 1800S. There is rust bubbling up in the front of the rocker on the driver's side. This area is basically triple-skinned, so rectifying rust in this location can be a pretty time-consuming process. It is also something that I probably wouldn't be inclined to tackle in a home workshop. It is one of those spots that really needs the attention of an experienced professional if it is to be repaired properly. Beyond that, any paint and panel issues could be easily and inexpensively tackled in a home workshop.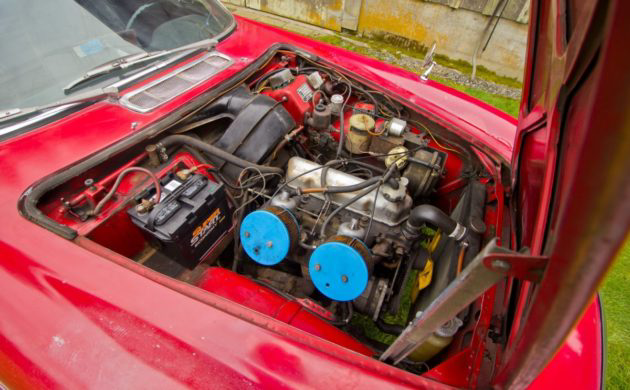 From a mechanical standpoint, it seems to be nothing but good news with the 1800S. The 1,778cc B18 4-cylinder engine would appear to be in very good health. The owner states that it shows great compression across all cylinders, and the oil pressure is also in the "very healthy" region. This means that it should go pretty close to producing its original 115hp, which is sent to the rear wheels via a manual transmission. In this case, the transmission is the M41 4-speed with the electric overdrive. Once again, the news here is good, with the overdrive functioning exactly as it should. Not only does the Volvo run and drive well, but it comes with a comprehensive collection of documentation. This includes the original sales documents, Owner's Manuals, and the service records. If the owner's description is accurate, then it would seem that the person who buys this car won't be spending any money under the hood.
The interior of the 1800S is where things take a real turn for the worse because it is all looking pretty tired. It is serviceable as it currently stands, but if the next owner is contemplating a full restoration of the vehicle's exterior, then I doubt that they will want to leave the interior as it is. My strong advice, in this case, would be to search for someone who is parting-out an 1800S that has a good interior. That is going to potentially be the most cost-effective route to follow because interior trim items are actually hideously expensive. To give you just a snapshot of what I mean, the dash cap in this car is cracked. It might be able to be repaired, and this is something that would be worth investigating. The reason? A replacement will set you back around $750. It is possible to find them slightly cheaper, but the quality generally isn't as good. The lower pad in this car is also cracked, so you can add a further $580 to the tally. Similarly, a quality carpet set will add around another $500 to this mounting total, and we haven't even begun to tackle the seats or door trims at this point. I suspect that you might be getting the picture here. I have seen interiors completely restored with leather trim, and the total has pushed close to $4,000. Opting for vinyl instead of leather will reduce this slightly, but the total would still push beyond $3,500. If the next owner isn't in a hurry to commence the restoration, it would definitely pay for them to bide their time, and also to approach one of the numerous Volvo owner's clubs in a bid to locate parts at a lower price.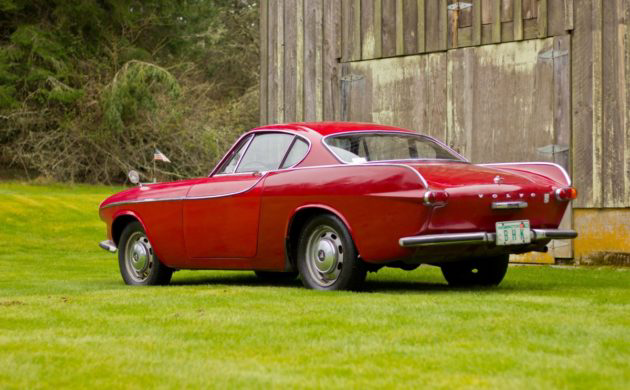 If you have read what I have written about this Volvo 1800S and have found it a bit off-putting, especially when considering tackling the interior, I would urge you to think again. Yes, it might cost you $4,000 to return the interior to a pristine state using new parts, but even at that price, it could be well worth the cost. The fact is that you will be hard-pressed to find a decent 1966 1800S for under $20,000 today, while pristine examples can sell for figures in excess of $35,000. If this car sells for somewhere in the vicinity of its current bid price, then that would leave the next owner a lot of room to undertake a restoration that would still make sound financial sense.