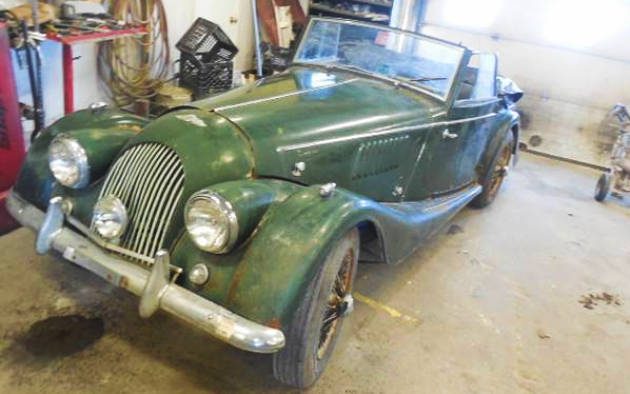 The Plus 4 was introduced in 1950 and built until 1969 and revived in 2014. Many describe the Morgan as a true British sports car. Perhaps the TV show "Top Gear" described the Plus 4 Experience best when they described it as, "as fine a British institution as cold showers and caning". For those of you unfamiliar with the term, caning here does not refer to repairing chair seat bottoms but instead refers to beating upon the offenders bottom or other parts with a cane. This Plus 4 is offered for sale on Hemmings for $11,900. It's been stored since 1968 when the Triumph engine suffered a burned valve.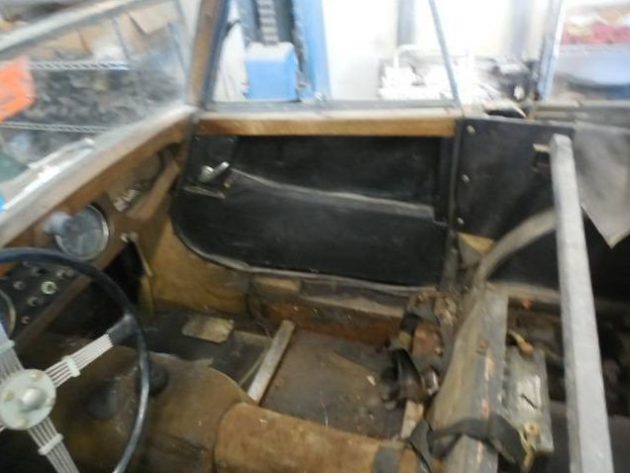 There's not much left of the interior, although most of the dash is there. Hopefully the seats are included.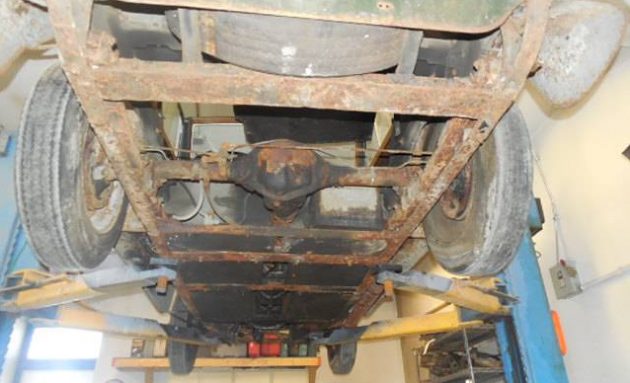 One can only hope that the rust is only surface rust. Either this Morgan wasn't stored very well or it was in sad condition before it was put away.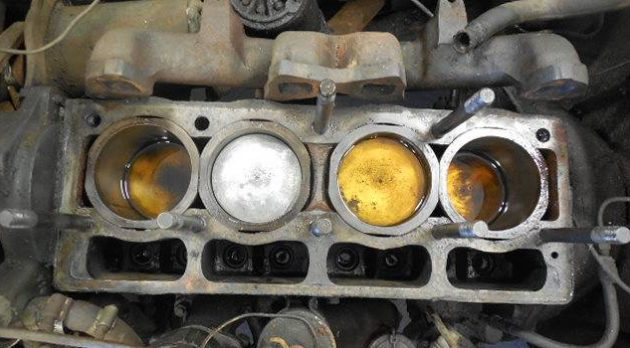 Hopefully, given the lack of visible rust and the clean oil, perhaps the TR 4 engine isn't stuck.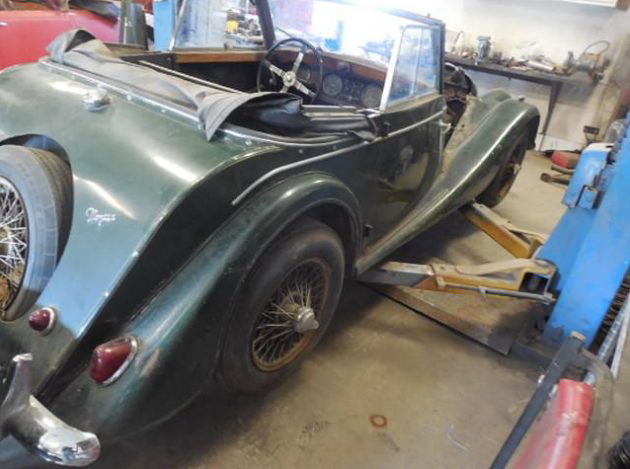 There are a lot of unknowns to be investigated before deciding if this Plus 4 would be a worthwhile project. The frame needs to be more metal than holes and the wooden body frame must be in solid. With reasonable drivers selling for under $20,000 there's not much room before one would be upside down. Hopefully someone will make this Morgan a labor of love and not a parts car.