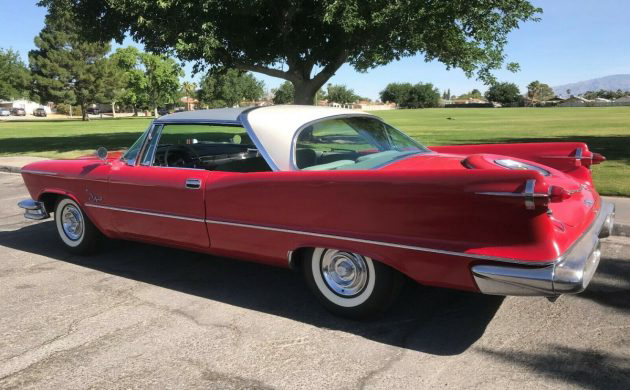 If you're looking to make a statement, bright red paint on a finned 1950s car is a good way to do it. Throw in the Imperial marque and I'd expect people to take notice. This 1957 Imperial was found by Barn Finds reader, Ikey H., here on eBay in Las Vegas, Nevada. It looks like the reserve has been met after 24 bids have the current bid price up to $12,000.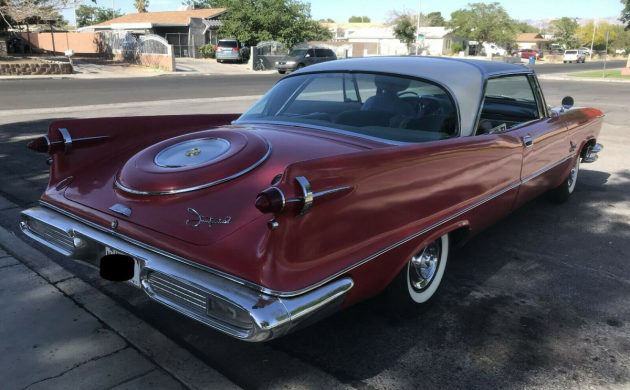 Just a few years into it being it's own marque under parent Chrysler, the Imperial was due for a refresh. That came in 1957 as a not-quite-radical departure from previous models – dimensions were slightly larger, but the fins and expansive greenhouse were noticeable changes. Of the 37,593 Imperials built for 1957, just 9,084 were 2-door hardtops.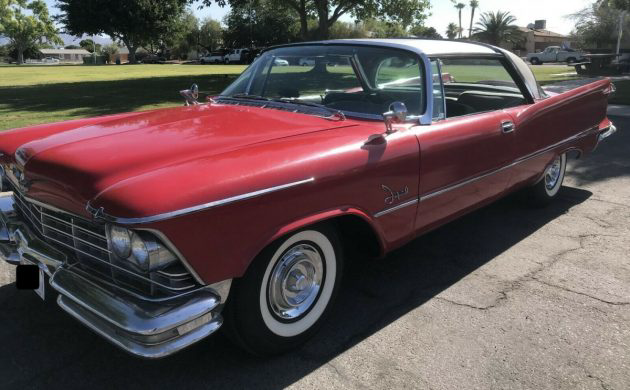 While the bright red paint may come across as in your face, especially on such a large car, it seems to fit here. The bi-colored white and silver roof offers contrast and help offset all that red. The seller says the paint looks good from a distance, but flaws are noticeable up close. Past body work and some rust is mentioned in the seller's description. The chrome is said to be dent, ding, and scratch-free, but some pieces would benefit from re-chroming. If you're not looking to restore the whole car, that's not a rabbit whole I'd want to go down. I feel an obligation to share – I don't know what it is, but anytime I see a car with fender-mounted side mirrors, it becomes a car I want to drive. There's no exception here.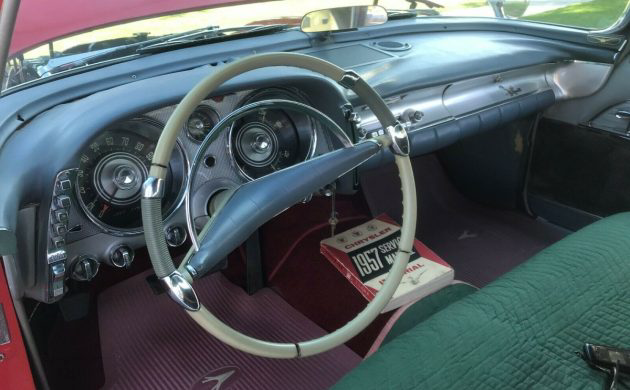 The interior is where this Imperial really needs some help. It's not trashed, but there's definite signs of wear. A blanket covers the front seat, so we can't see what condition it's in. The dash and door panels shows wear and the steering wheel is cracked. The back seat, however, looks to be in rather good shape.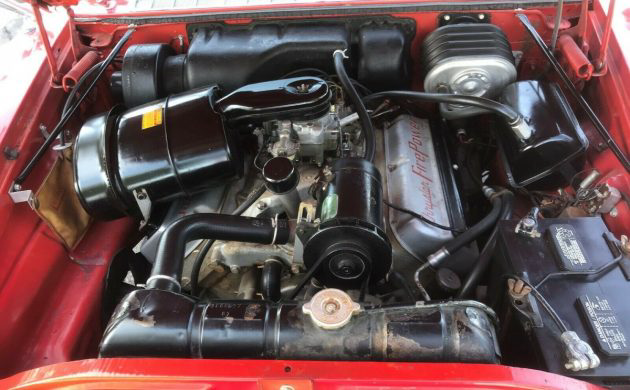 Powering this Imperial is a 392 cubic-inch hemi V8. I'm impressed at how clean everything has been kept under the hood. The seller lists a slew of recent work and seems to speak with pride when telling us how well the car has been maintained. They say it "runs, brakes, and drives very smoothly."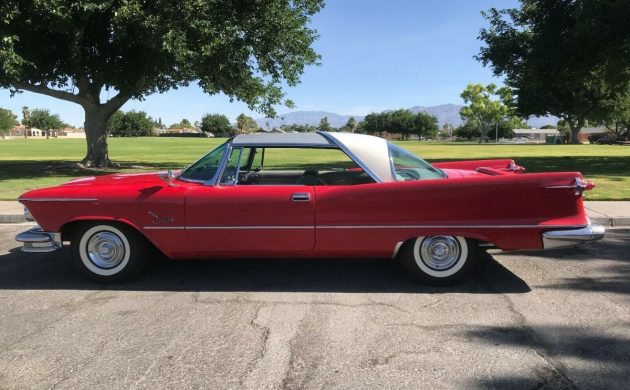 "Driver quality" vintage luxury cars aren't always easy to find. While more than 9,000 of these 2-door hardtop Imperials were built in 1957, I'd guess those still roadworthy a small in number. If you're the high bidder, will you keep it driver quality or go down that rabbit hole of a complete restoration?