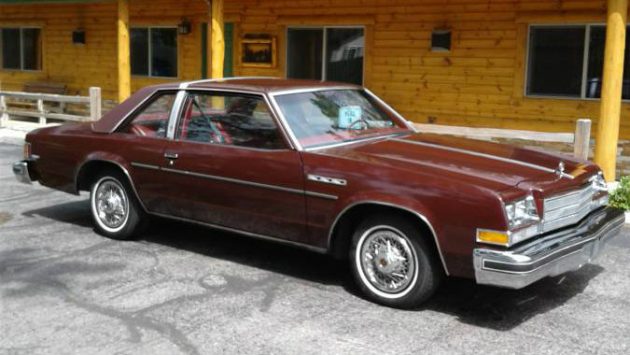 LeSabre. What an evocative name for a car. From the original 1951 concept car all the way up to its demise in 2005, the name meant something special. Of course, it could be argued that some of the cars didn't deliver on that promise, but I'll leave that decision up to you. This particular car happens to be the same color as a 1978 LeSabre that belonged to my college employer; I spent a lot of time driving that car, and it always started and was incredibly comfortable. This 1979 model is listed for sale here on craigslist, with an asking price of $7,995 or best offer. It's located in Indian River, Michigan. Thanks to Clarke B. for this cushy find!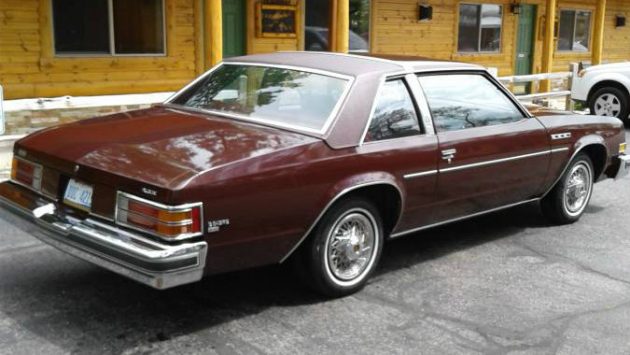 We're told the car has 23,500 miles on it. It does look the part in the closeups, but I'd want to take a look to be sure. It has new tires, a new muffler and battery and benefits from having just been serviced. That makes it sound like it's been off the road for a while. We are also told that it's been kept inside its whole life. If that really is the original paint, and it's as rust-free as it looks, this must be a real rarity in Michigan!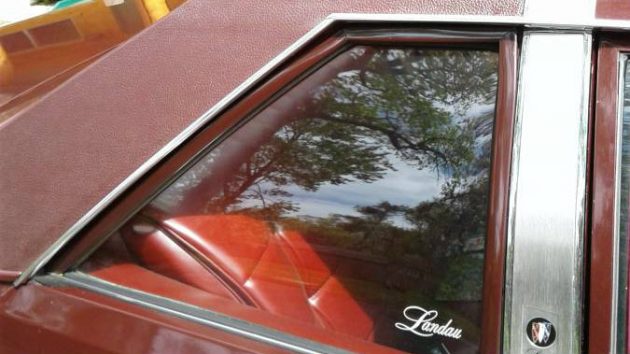 A close up of the Landau vinyl top shows no bubbling that I can see on the edges, either. And is that a red interior I spy? It is!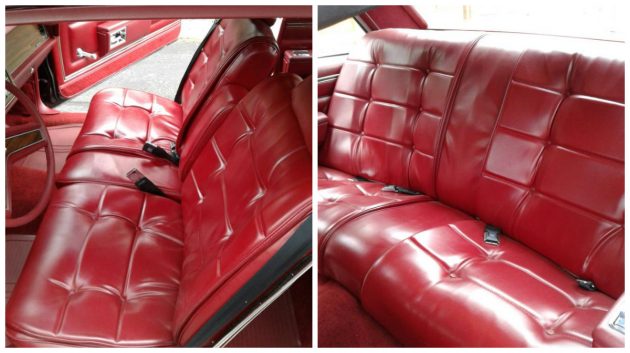 Would you believe eye-searing, dipped in blood red? Wow! The 1978 I drove had a velour interior, so I don't have any experience with this vinyl or leather (I'm guessing vinyl). Apart from being sticky on hot days, I think it would be pretty neat to have an interior that I couldn't possibly fall asleep in!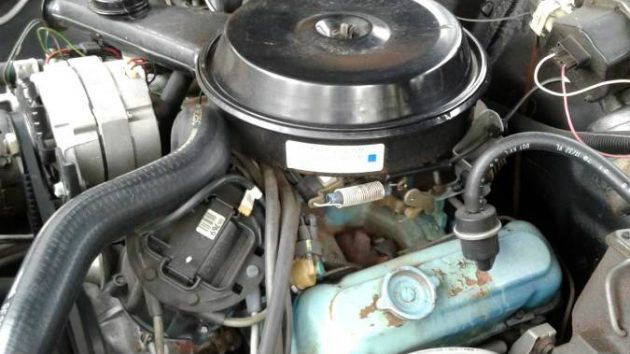 I was expecting a small V8, but instead we have a 231 cubic inch V6, which the seller says gets 30 miles per gallon. I'm questioning that a little bit because the EPA ratings for the car are 25 highway, 17 city, and were known to be optimistic at the time. However, it seems to me we got 24 on the highway out of the 1978 with a small V8, so perhaps they are correct. I'll bet you won't see many others that look this nice! Would you drive this "Lazy-Boy couch?"