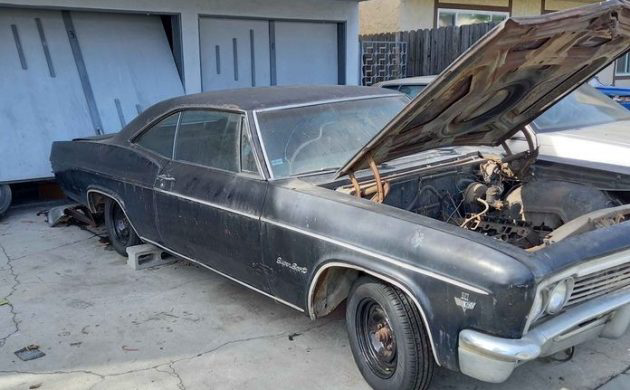 Chevy decided to spice up their full-size cars in 1961 and came up the Super Sport or SS option package. It was so popular that it became a series of its own in 1964. This well-used example from 1966 continues to carry the SS torch for Chevrolet but will need a complete restoration. Located in Long Beach, California, the seller is firm on his price of $11,000 here on Facebook Marketplace.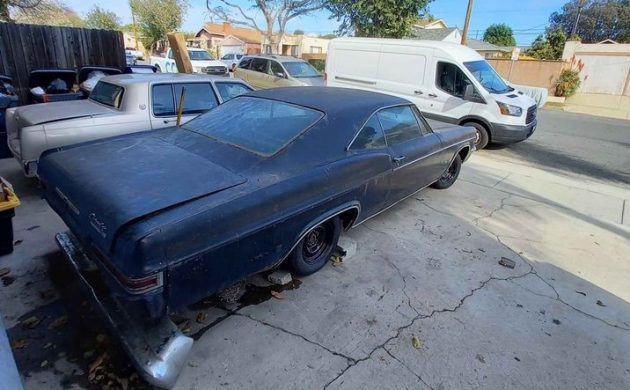 Five years before this car was built, Chevrolet started to expand its full-size performance offerings with RPO-240, the Impala Super Sport Equipment package which provided SS emblems on the decklid and rear quarter panels, full wheel covers with simulated knock-off centers, an SS emblem on the dashboard and a passenger side grab bar. Bucket seats and a console would come along as well. They were muscle cars in 1961 but got tamer as time went on and eventually could be had with a six-cylinder engine, for which there were few takers.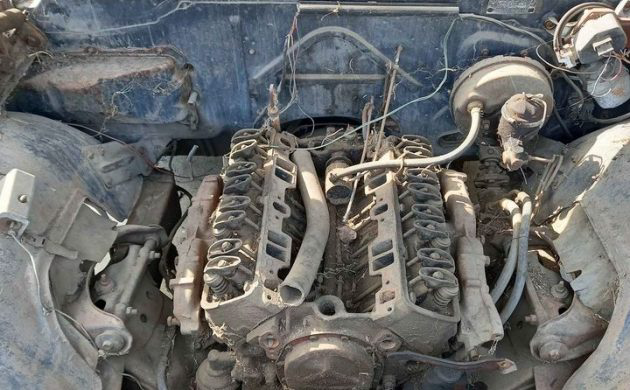 In 1966, the Impala SS accounted by a sizeable portion of production at more than 119,000 units, both hardtops and convertibles. This fastback is a one-owner car and the seller says it's complete, but clearly needs a lot of work. It doesn't run and likely hasn't for a while. The 327 cubic inch engine (or so the fender badge says) has been partially disassembled although the block remains in the car along with the Powerglide automatic. The claimed mileage is 10,000, but more likely 110,000 or simply a placeholder number.
The photos give the impression the Impala has been sitting outside for a while and the California sun has been baking the black paint job. The only rust that we can see is on the hood where your hand would grab to close the lid. There might be more to be found if the undercarriage or trunk were shown. The black interior is also past its prime given that the front seats and carpeting have taken the brunt of the sunlight, although the top of the back seat is also cracked.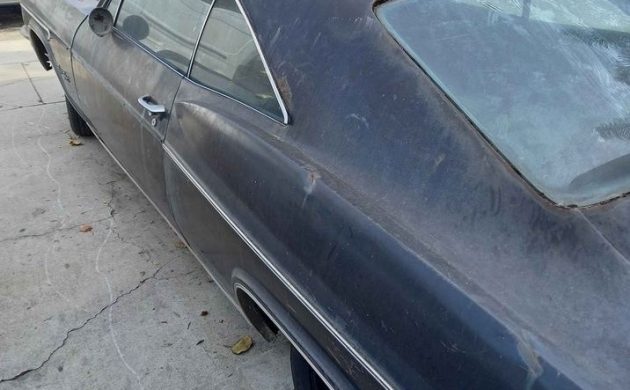 It's likely this car was once nice enough to command what some of them do today or $25,000, according to Hagerty. I find it interesting that the seller says "his loss is your gain" with his price of $11,000. If this is a one owner car, then it only sold for about a third of that new.