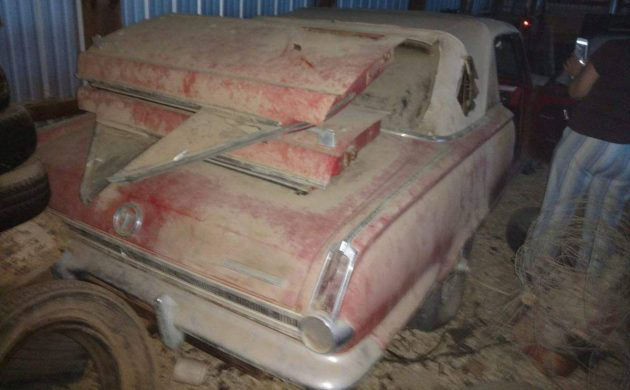 For Mopar A-body aficionados, here's an opportunity to pick up a pair of 1965 Plymouth Valiant Convertibles! They are being offered here on Craigslist with an asking price of $3,500. They are located in Glenallen, Missouri, which is halfway between Memphis and St. Louis.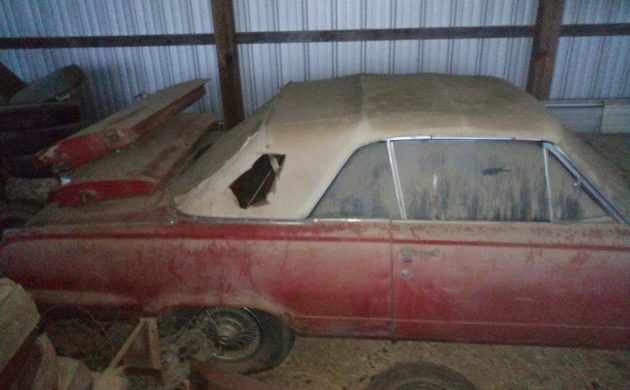 Based on the photos and minimal description, these appeared to have been stored indoors for a very long time. The seller states that they had planned on combining these two into one finished car. Not a bad strategy, having that spare parts car can save a lot of time and money in the long run. Here it looks like the project never got off the ground. Both cars would be the top-of-the-line Signet model.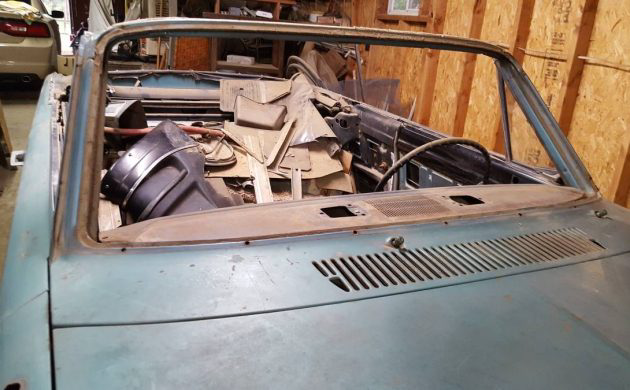 According to the posting, the red car has a slant 6 while the green one had a V8 – likely the 273 c.i. LA-family small-block. Both are automatics. Because of the engine difference, the seller had planned on using the red car as a donor to build the green one. They also state the green one has a better body, while the red car has the better interior.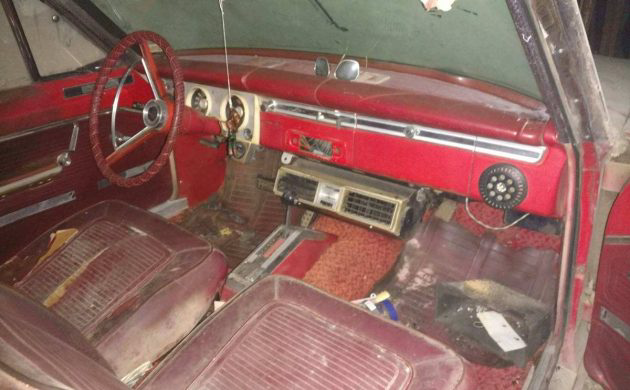 As with all projects, "better" is a subjective term. It's unfortunate that the dashboard appears to have been cut for a cheesy aftermarket speaker above, which isn't going to make any noise now anyway as the radio is missing. Still, the bucket seats, console shifter (1965 was the year Chrysler transitioned from pushbuttons to more traditional shifting mechanisms), and add-on AC unit are pluses.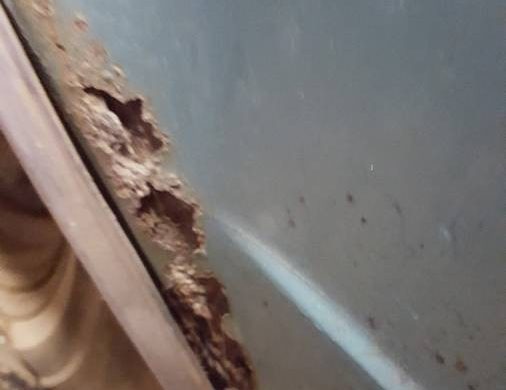 The green car does have some typical quarter panel rot. Given the stoutness of the drivetrains in these A-body Mopars, they often kept running long after the body was rusted beyond repair. With two cars to pull from, hopefully there's enough good metal to do some solid repairs.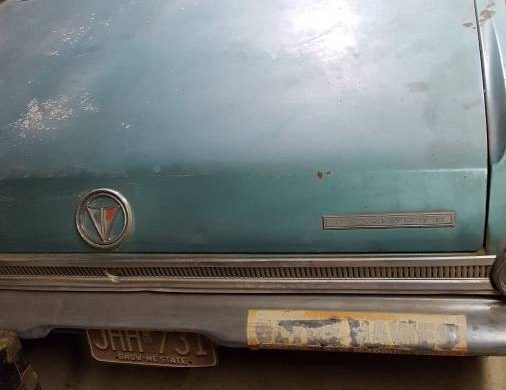 Being small, light, and simply constructed, A-body convertible Mopars are both fun to drive and relatively easy to restore. Aftermarket support is decent (but far from comprehensive), and there are numerous active online communities and groups that offer additional parts and tech resources. Which is good, as the buyer of these two will have a bit of work cut out for them. Would having this pair in your garage bring you double happiness?