Holy dusty Pantera Barn Find! Talk about an incredible find. This 1973 De Tomaso Pantera was discovered in the previous owner's barn, where it had been parked since 1983. Apparently, before parking it, they drove it from California to Pennsylvania and back, racing any muscle car daring enough to go up against it. In the past few years, these American powered Italians have become quite sought after, being popular with both Italian aficionados and muscle car collectors. It's now up for grabs here on eBay in Mckinney, Texas with a BIN of $46,500 or best offer.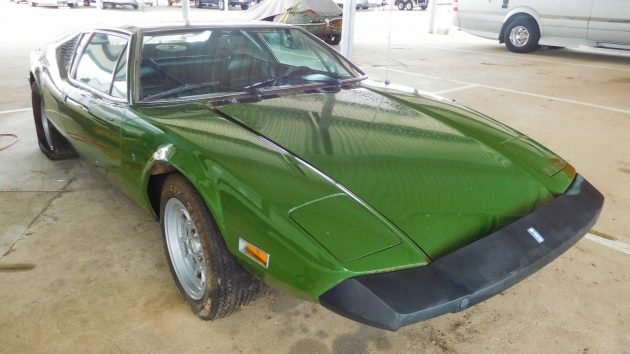 The seller notes that the paint is all original and that the engine is the original numbers matching unit. The paint might very well be original, but it needs some attention. After cleaning the dust off, it looks shiny, but there is some rust showing. While some of it is just surface rust, there are some holes around the windshield and in the rockers. I hate to say it, given the originality of this car, but I think it is going to need a new paint job. The rust around the windshield especially worries me, you just don't know the extent of it at this point.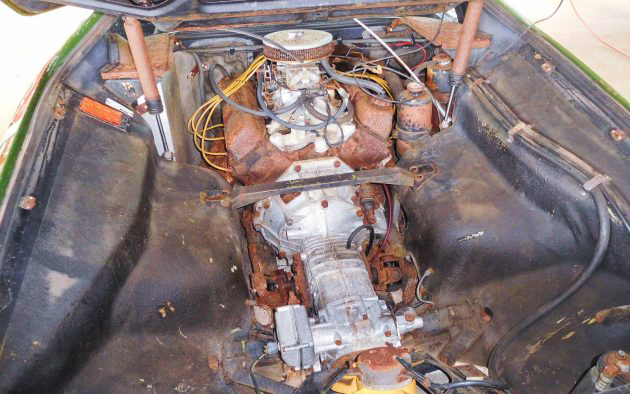 Here is the Ford supplied V8. It's a 351 Cleveland and was rated at 266 horsepower with all that power going through a ZF transaxle. As you can see, this one isn't look too hot right now. There is a lot of rust to be dealt with back here and there is no word as to whether the engine is seized or not. Chances are the engine will have to come out for a full rebuild, but that does give the next owner the opportunity to update and upgrade things a little. When these were new, they were quite the performance machine and garnered lots of praise from the press, beating out the best Ferrari, Lamborghini or Porche had to offer!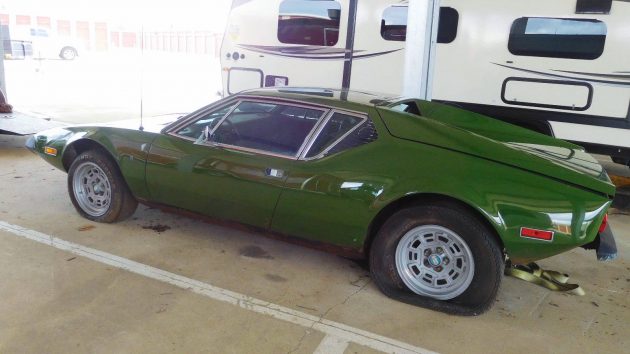 It's truly sad that this car was left to rust, but it could definitely be worse. These cars are fetching serious money these days, so I'm sure someone would love to restore it. I think the seller's asking is a bit wishful, but they are willing to hear offers, so perhaps they will take considerably less! I sure wish I could afford to buy and restore it, but these are way out of my budget.