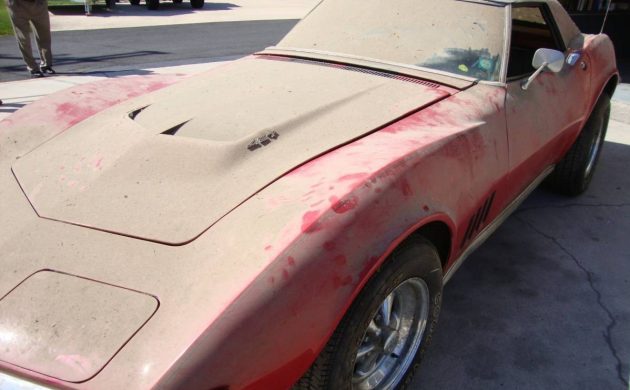 While we certainly see plenty of Corvette convertibles emerge as barn finds, I can't remember the last one of this vintage that we saw with a matching hard top included. This 1968 Corvette comes coated with what looks like years worth of dust that even obscures the black racing stripes going down the hood and trunk lid, but is the preferred 4-speed with a non-matching 427. We featured this one back when it emerged from storage back in 2018, you can read Montana's post here. The seller has lowered their asking price and relisted it here on craigslist for $18,850.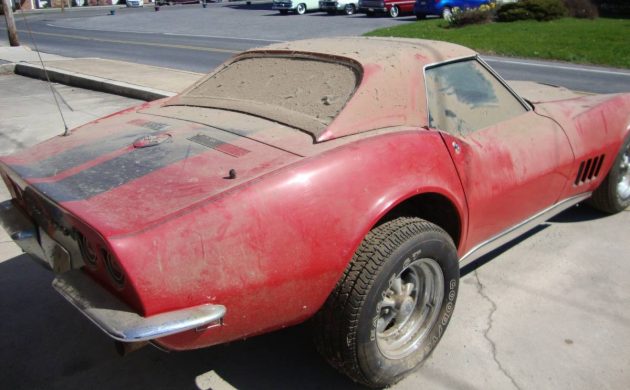 The Corvette clearly looks like a car that was modified back in the day, with what appear to be staggered wheels and the aforementioned stripe kit. The C3-specific hard top is still what catches my eye, and it must be fairly prized among enthusiasts: there's one on eBay right now with a $1,200 asking price.
The interior isn't terrible, with what looks to be mostly original details, from the steering wheel to the seats. The seats will need new upholstery in order to be perfect, but you could live with them as-is for now. The seller doesn't say if the 4-speed is the original, matching transmission, but for the asking price, I would hope so.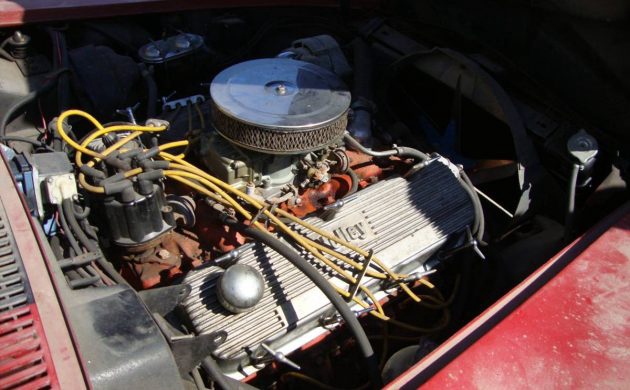 The abbreviation NOM in the listing typically means "Not Original Motor", but the 427 is at least a desirable engine. The question is what this a period replacement, authorized by a dealer, or simply an engine swap that happened later in life with a second or third owner. The build sheet is included, which should help answer some of those questions. Is this NOM C3 worth close to $20K – even with the hard top?
Have something to sell? List it here on Barn Finds!