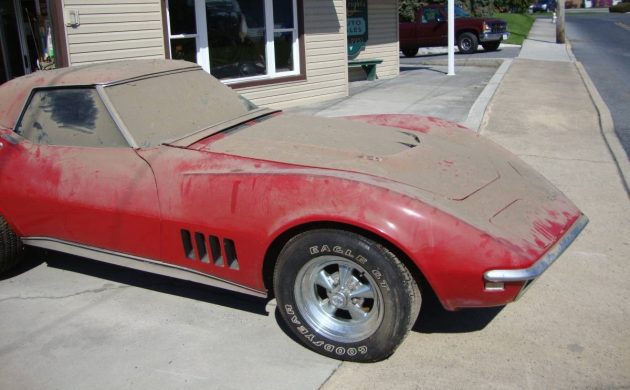 This mystery year convertible Corvette is said to be a real 427 4-speed car that was found in a barn. Unfortunately, there isn't much more information than that. The ad can be found here on Craigslist with an asking price of $24,000. Located in Cleona, Pennsylvania, the seller does say you can contact them for more information. Thanks to Adam C. for the tip on this car!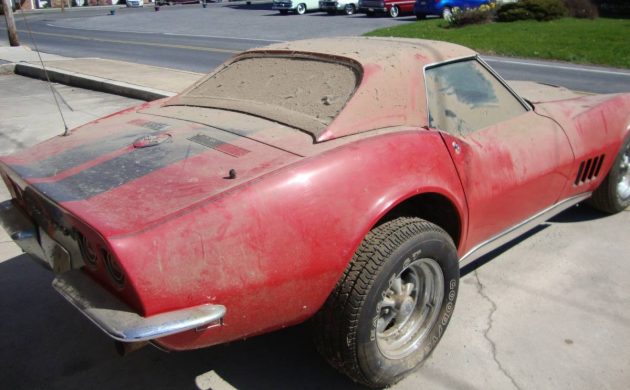 To me, this car looks like a '69, but I'm a Ford guy. If any readers know any more details on this car, please leave us a comment. The car was obviously in storage for a long time, but I'm not convinced it is a true "barn find." It may be more of a "garage/shed/storage" find.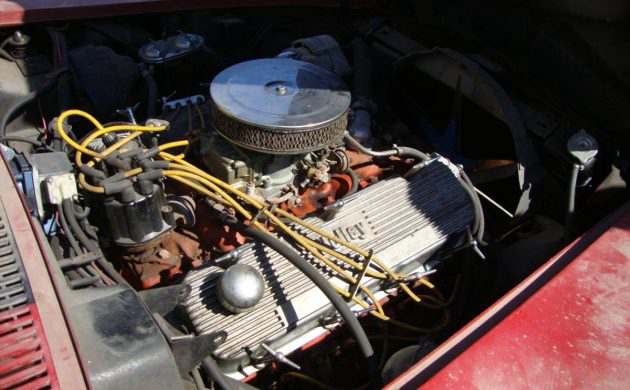 The car certainly has seen a hot rod treatment at some point in its life. The wide 5-spoke Cragar-style wheels along with the Holley valve covers and ignition wires probably made this a great looking (and performing) car in its day. It also features a 4-speed transmission, which combined with the 427 make a very desirable set-up.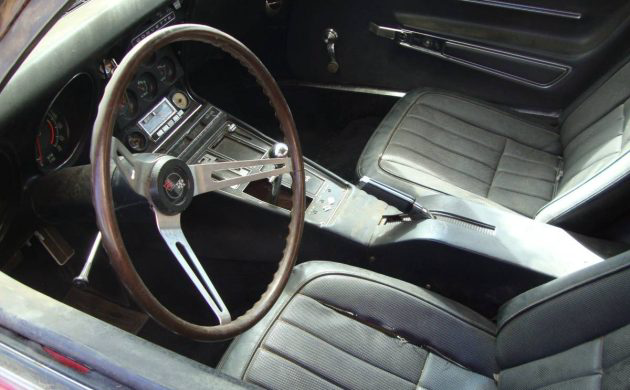 Overall, this is a pretty good looking project. Hopefully, the seller will be able to provide some more details on the history of the car and provide documentation of the authenticity. What do you think? Is this car worth the $24,000 asking price?
Have something to sell? List it here on Barn Finds!