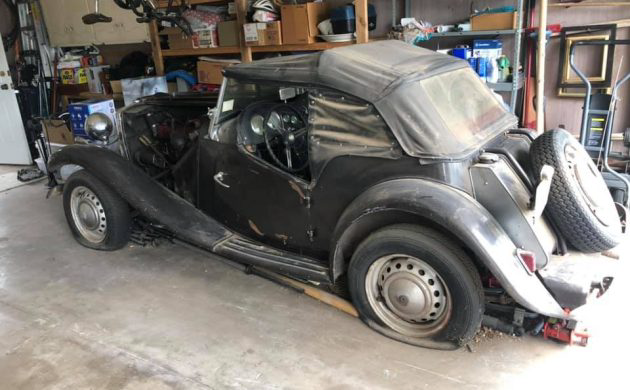 The owner of this 1952 MG TD Roadster describes the vehicle as being dusty, but not rusty. It has been parked since 1983 but has now emerged into the light of day. It needs the right person to take this classic and to return it to its former glory. The MG is located in Oklahoma City, Oklahoma, and has been listed for sale here on Facebook. This little Brit could be yours for $7,500.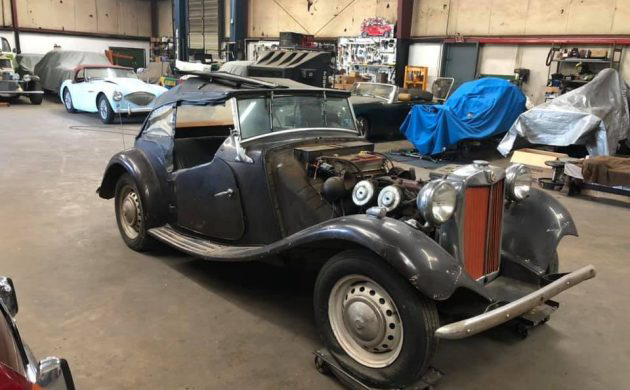 The MG is finished in Black, and I suspect that it has undergone some previous restoration work. There are some inconsistencies between paint and trim colors that seem to suggest this. The car has been sitting since 1983, but it doesn't appear that it has suffered unduly during this time. There is dust present, but there are no visible signs of rust problems. In fact, if the car could be returned to a mechanically roadworthy state, I can't see why it couldn't be driven and enjoyed as it currently stands. The panels wear a few minor dings, but there is no significant body damage. The convertible top and side curtains are present, and it would be interesting to see how they would respond to a clean. All of the chrome and trim is present, and while I believe that the grille might clean okay, some items will require a trip to the platers.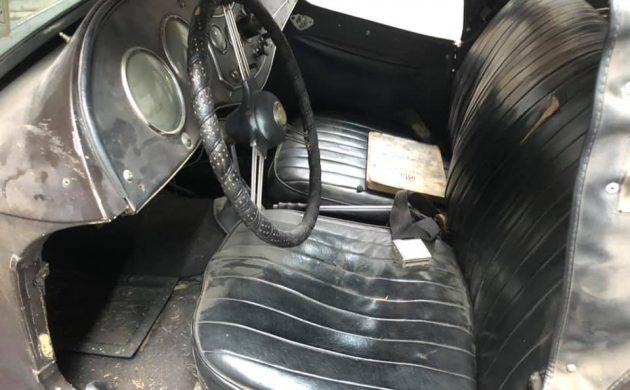 If this MG started its life wearing Black paint, then this interior trim would not have been original. The 1952 TD featured upholstery of either Red or Green in combination with a Black exterior. This was also the only year that Beige upholstery was not offered when the car wore Black paint. The style and finish of the covers on the seats suggest that these have been replaced at some point. I also believe that this process will be repeated by this car's next owner. There is nothing radically wrong with the interior, although there is a tear on the driver's seat. The padding is also beginning to sag, so new foam and new covers would probably be a wise investment as part of any restoration. The dash looks unmolested, and it is another part of the car that is pretty dusty. It would be interesting to clean this because I suspect that it will pack a pleasant surprise or two. It looks like the story could be the same with the carpet, so I'd be giving everything a thorough clean before I started making a shopping list.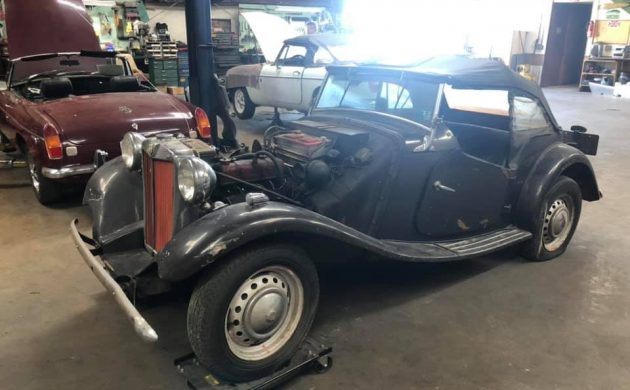 The MG has been parked since 1983, but the owner has managed to coax the engine back to life. He says that it runs, but that it isn't driveable. We get no clear shots of the engine, so I can't be entirely sure of this car's mechanical originality. If it is unmolested, then what we should find occupying the engine bay is a 1,250cc XPAG 4-cylinder engine, backed by a 4-speed manual transmission. With a mere 54hp to play with, the TD could find its way through the ¼ mile in 21.5 seconds. Top speed ran out to around 80mph, but the TD was capable of cruising along fairly happily at about 60mph. One of the characteristics of the TD is that they can easily give occupants an illusion of speed. You find yourself sitting close to the ground, and the low doors make the road feel like it is at arm's length. When you combine those two characteristics, it makes the car feel faster than it is.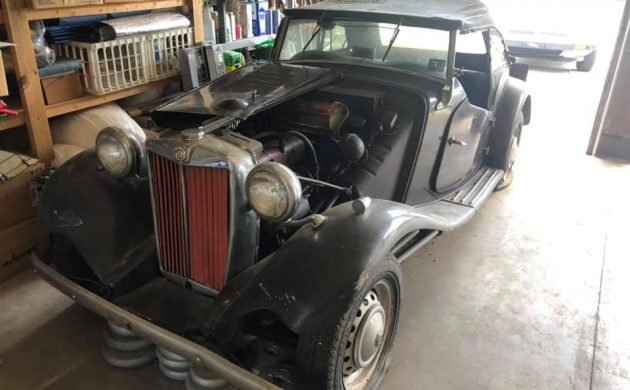 I have previously stated that one of the great attractions of these classic British sports cars is that they are elegantly simple in both design and engineering. That makes them an ideal candidate for an enthusiast who wishes to undertake some DIY restoration work or as a family project. This one is said to be structurally sound, which means that it could conceivably be returned to a mechanically roadworthy state, and then driven and enjoyed as it currently stands. However, it also appears that it could be a very straightforward restoration project. After sitting for the past 37-years, I think that this British classic deserves to be returned to its former glory.