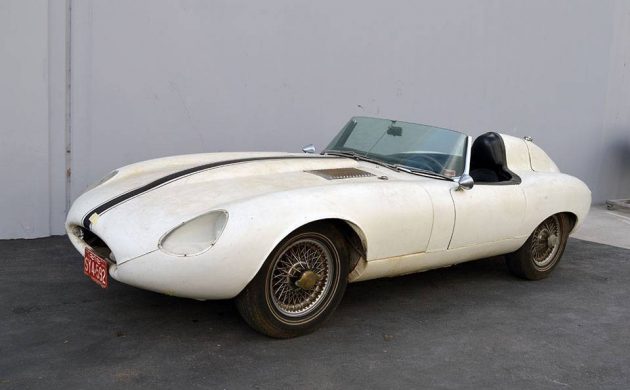 We've certainly seen plenty of recreations in the sports car world, and Jaguars are among the most frequently copied. But this 1962 E-Type appears to be a thoughtful concoction to pay homage to the iconic lightweight racecar, the E2A. It presents a strong conundrum for the next owner who would have to weigh continuing the unfinished conversion against returning it to stock form, now that prices for early E-Types have rise dramatically.  Find it here on craigslist with a $105,000 ask.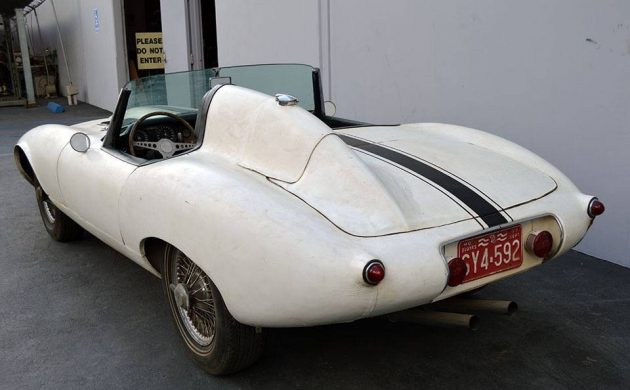 While I do not claim to be a bodywork expert, what we can see in the photos seems to show a fairly clean execution. Now, that's looking big picture, at the nicely integrated taillights and the details with how the trunk lid rises to match the driver's roll bar. This could be my eyes playing tricks, but I feel as if there's an uneven line or two around where the trunk lid intersects with the body and the same for the door fit along the bottom, but it's impossible to accurately judge the quality of the work from here.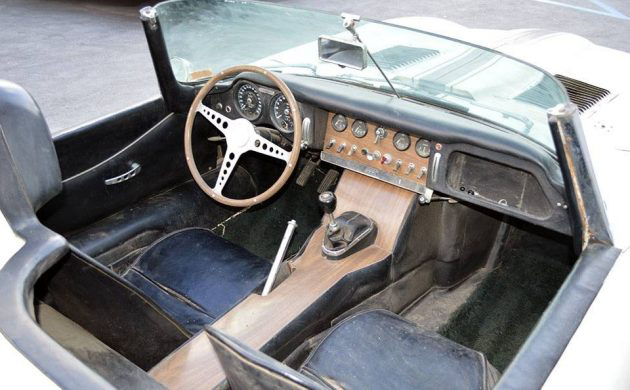 The Jaguar wears a very cool set of centennial license plates from the state of Missouri, but now resides in San Diego. Although I can't quite put my finger on how, the center console has been modified from stock. The factory seats also appear to have been swapped out for a set of tighter-fitting racing buckets. The seller mentions that this may be an ideal candidate for vintage racing, and an argument for completing the lightweight-look conversion. Doesn't the world already have too many restored E-Types?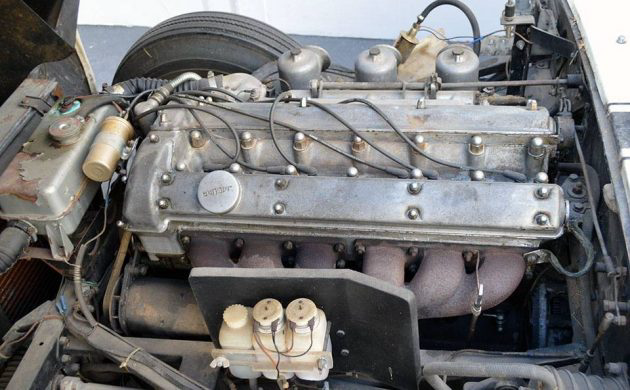 While the seller says the Jaguar has been "woken up" and is in running condition, it will still need further servicing (no details offered) and a set of tires before it can do either road or track. The motor appears to have sidedrafts, and I'll bet it makes a wicked noise when fired up. Personally, I would continue with the race car tribute, and look to enter the Jagaur into any SVRA event I could find! How would you go about completing this E2A replica? Thanks to Barn Finds reader Michael for the find.