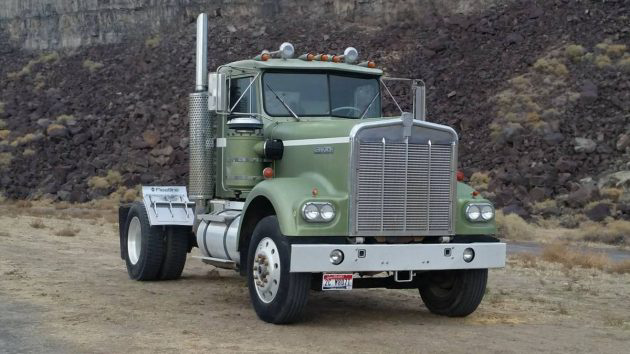 If a riding mower won't work for your next daily driver, maybe this 1981 Kenworth W-900A will! This is one nice-looking rig, and by rig of course I mean actual rig, like big rig, as in the one Snowman type of rig: Jerry Reed's truck in Smokey and the Bandit was a Kenworth W-900. The Kenworth W900A for sale here is a great looking truck and it's on Craigslist with what seems like a reasonable asking price of $9,500. It's located in beautiful Boise, Idaho.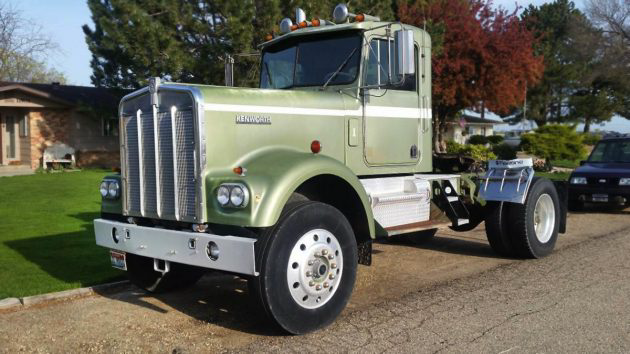 This is a lot of truck for $9,500. The W-900 was considered a Class-8 truck, meaning that its gross vehicle weight rating (GVWR) exceeded 33000 lb. A lot of them have three axles so seeing this one with a single rear axle is a bit unusual, at least for a huge pulling rig like this big Kenworth. I know that Howard, Geomechs, and others have had a lifetime of experience with big rigs so I hope they'll chime in with details and experiences with these trucks.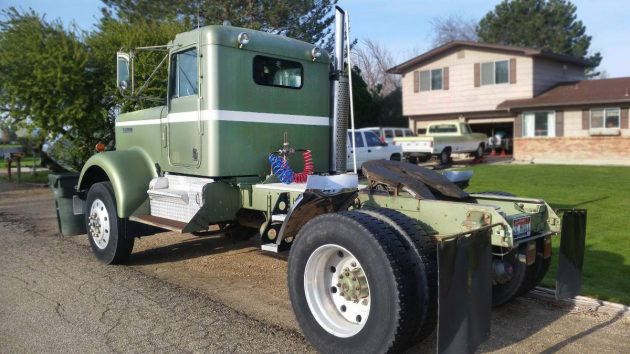 As a kid, I wanted to be a truck driver more than anything, I even had t-shirts with truck logos and sayings on them. What an incurable nerd I was (and still am). I drive around 40,000 miles a year now but that's a laughably small amount of miles compared to what a real driver, a professional driver, experiences. The truck for sale here looks fantastic to my inexperienced eyes and from what the seller says about it, this sure seems like a solid buy. This is a daycab, without a sleeper, so it probably would have been used for local hauls where the driver could be home every night.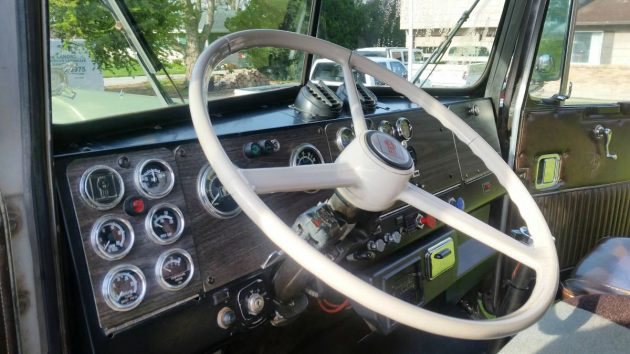 The interior, or the dash, from the only photo provided looks great. 1981 was the last year for round headlights and the "A" designation for the W-900 trucks. The seller says that this truck is "Extremely clean. Interior exceptional. Low miles. Drives great!" There are no engine photos but the seller says that it's a "Big Cam 2 400 horse. 13 spd. AC blows cold" Do any of you have any experience with a Kenworth W-900?