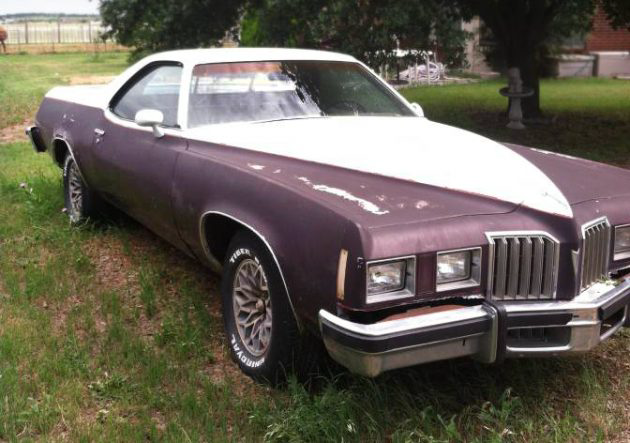 This one is a head-scratcher, even more so than some of the others that have popped up lately. Intrepid Barn Finds.. finder.. Pat L, sent in this 1977 Pontiac Grand Prix custom pickup, El Caponcho, or El Poncho, or Pontiac Pickup, or whatever a person would call it. It's in Sanger, Texas which is just north of Denton, which is just north of Dallas/Ft. Worth. It's on Craigslist with an asking price of $9,500! They mention that they have "lost title but have a copy", and it's the "only Pontiac Pickup registered in Texas."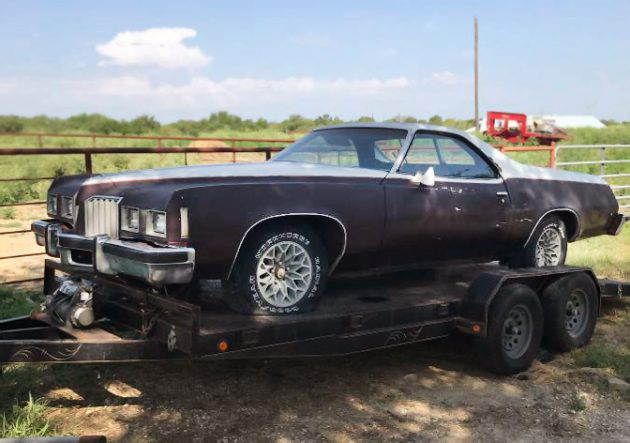 The seller says that they were "told years ago by the previous owner that the company that built the Cadillacs built 2 or 3 Pontiac pickups." That could very well be true, but in 2017 when anyone who is selling a vehicle says "they were told…", I hit the brakes real quickly. It could be true that Chatsworth Conversions in California, the company that built a hundred or two Cadillac convertibles, may have experimented a bit. It does look like a bang-up job here. Just think, could it someday look as nice as this Pontiac Grand Am version? There are no interior or engine photos, (no comment).. but the seller says that this one has a "400ci Pontiac with turbo 400" and that it needs "floor pans but I have them. Bucket electric seats. Very little rust. Needs restoration. I drove it 15 years ago." So, it ran-when-parked. It looks decent from the photos but who knows what it looks like in person. It may be worth restoring?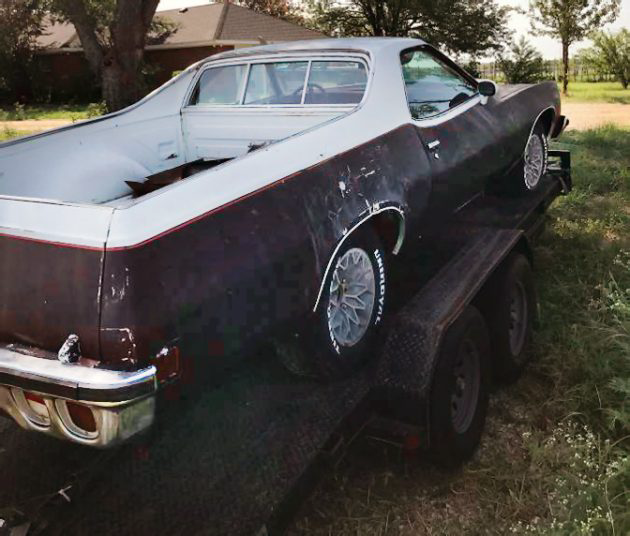 Not being a bodyshop guru I don't have a clue how someone would build a custom like this and have it look seamless and flawless. Pontiac built two El Camino-like vehicles based on the 1960 Catalina: the El Catalina. There is just one left. The company also built an actual pickup truck as far back as 1928, which is the last year that they made one before transferring that portion of their work to GMC. I'm wondering if Pontiac, and GM, missed an opportunity to build El Camino-type vehicles from all of their divisions?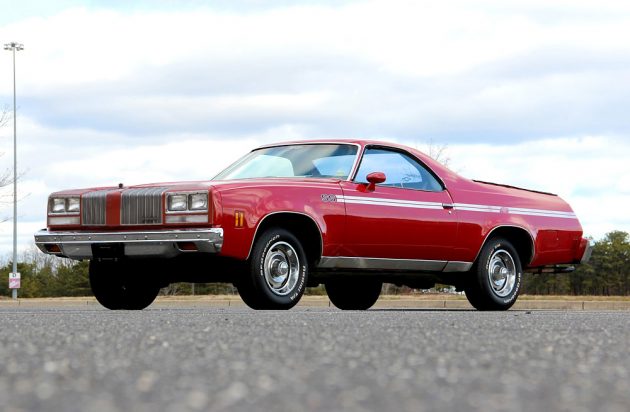 Here's a quick photoshop exercise that I just did in putting a '77 Olds Cutlass front end on a '77 El Camino body. Maybe that doesn't quite work, but maybe I'm just not used to seeing them. The 1977 Pontiac Grand Prix pickup needs floor pans but the seller has them, hopefully that's all the rust work that need to be done. In a two-part questionnaire – what do you think: 1) Is this 1977 Grand Prix pickup worth restoring? 2) Did GM miss an opportunity to offer El Camino versions of their other makes?