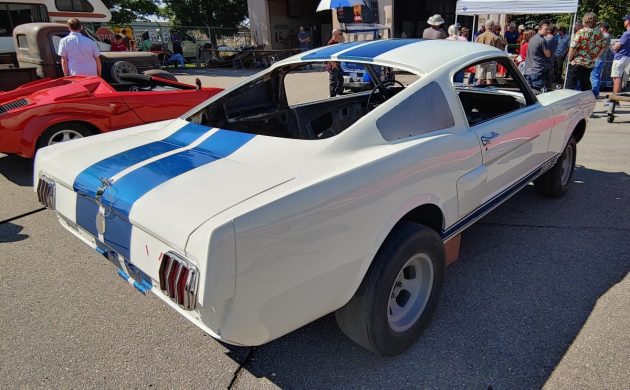 The other day, my buddy Sid called me up to tell me about a 1965 Shelby GT350R that was being sold off by a local auction company. We both had our doubts but after closer inspection, I'm starting to wonder if it might be the real deal. And that's a big deal because there were only 36 built and one of the prototypes just sold for $3.85 million! So, this one deserves a closer look.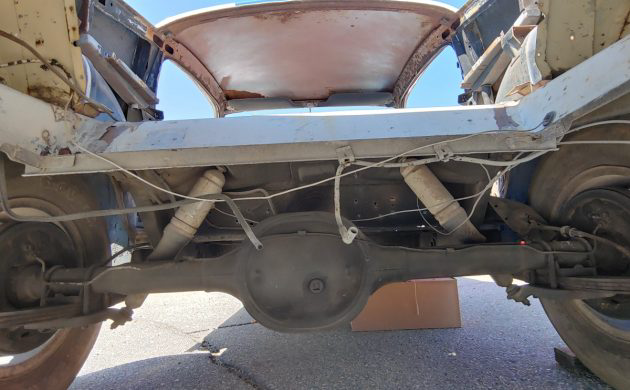 The "R" was basically a race car version of Shelby's GT350. It featured suspension, cooling, and engine upgrades. R-cars were also lightened with plexiglass windows and a gutted interior. These were meant to be raced and it's probably safe to assume that they all saw track time. This could have been one of those or it might have just been a regular GT350…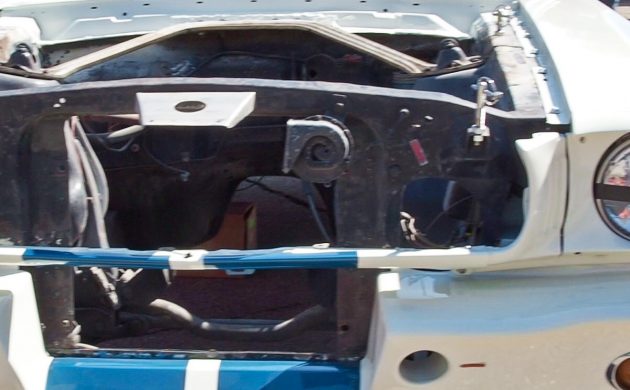 A regular GT350 with a supercharger! This particular car has cutouts in the front where a Paxton supercharger was allegedly mounted (see little red arrow). There were two prototypes built with superchargers in '65 and one of them just sold for $880k. If you compare the photos, you'll see where the same cut was made for an airbox.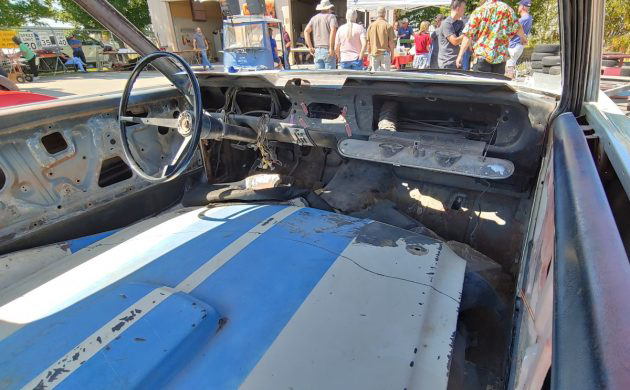 This car was part of a collection of parts and vehicles that were being sold off to settle a divorce. The owner-operated a paint and body shop and had owned the car for a couple of decades. It has obviously been resprayed but the original fiberglass hood and front valance are with the car. Notice the cutout in the center of the dash for a tach.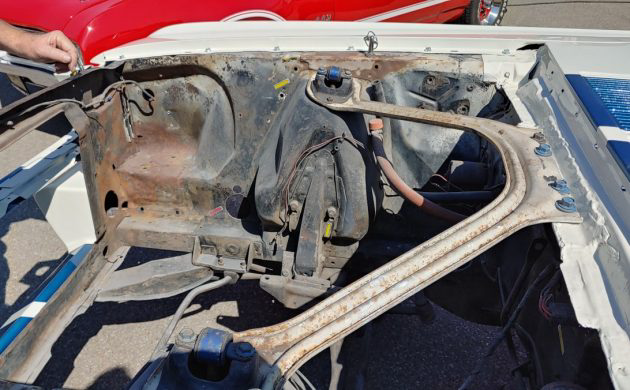 Unfortunately, most of the Shelby specific parts are long gone. There are a lot of holes where everything went though (marked with stick-it notes) and that's about all the proof there is that this was once a GT350. The seller claims that a previous owner pulled off all the Shelby stuff and stuck it on another car…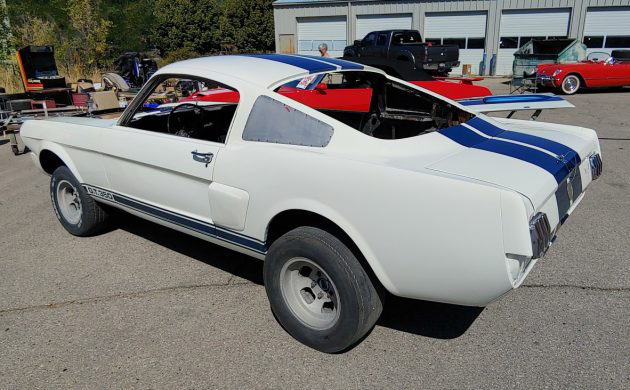 That means there could be a fake running around with this car's tags. The story does seem plausible and someone did go to a lot of work cutting all those holes… Then again, this might just be a clone. What do you think – is this a real deal Shelby GT350? If so, could it be a rare "R" or even a Paxton prototype?
Listen to our podcast to learn more about this awesome find: