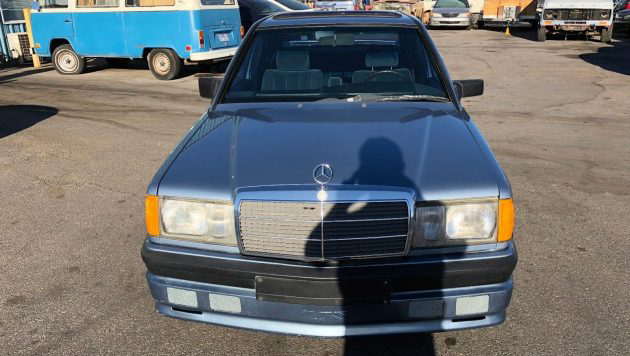 Please understand: I use "Euro Trash" affectionately here. The period in which this gray market 1985 Mercedes-Benz 190E was modified brought together several key components: mesh wheels, body kits and high-end sound systems. I love any car that still wears its period modifications proudly (there's a big difference between a car wearing high-quality aftermarket parts and one that's a Pep Boys special), and this 190E is sporting some tasty modifications that are giving me an itchy bidding finger. Find it here on eBay with bids just over $2,500 and the reserve unmet.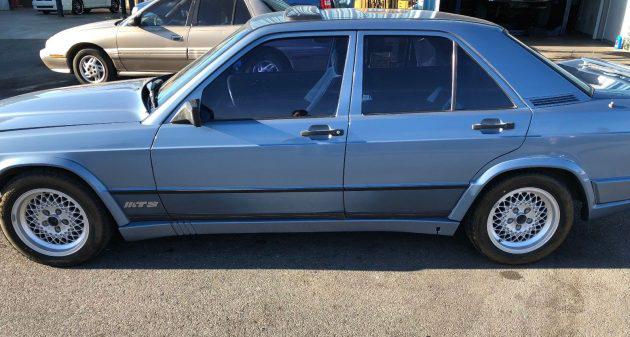 The seller notes he is selling this car on behalf of his boss, who is the son of the original owner. The car was imported for his mother many years ago and then sat in the garage collecting dust after his parents passed away. I'd assume the modifications were made prior to coming to the U.S., from the widebody kit with fender flares to the awesome ATS wheels and front and rear spoilers. I know some of you will cringe at these modifications, but for someone who grew up reading the European parts catalogs and wishing we got half the stuff our overseas counterparts did, this 190E would fulfill many a high school fantasy (the four-wheeled kind).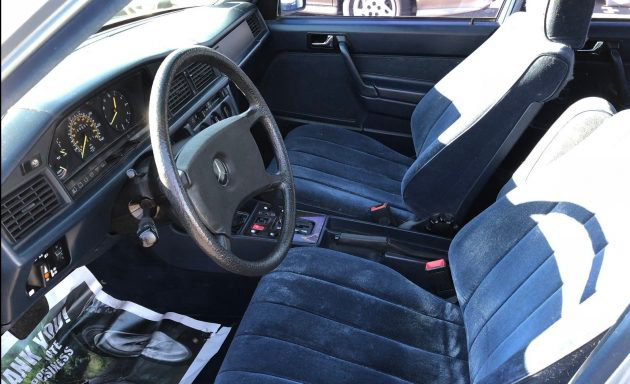 Although it doesn't have the Euro-spec glass headlights (and it should – that'd be the first modification I'd make), the rest of this car bears all the signs of being a gray market example. U.S.-market 190s didn't receive the cloth interior, and I believe cars in our market didn't have the solitary clock in the gauge cluster, but rather a combined clock and tachometer. Overall, the interior is holding up well and the only thing that would make it better is a manual transmission, which was seen far more frequently on the gray market cars.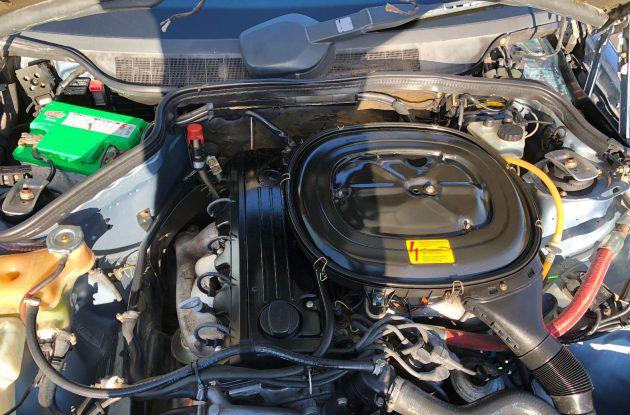 This car comes equipped with the 2.3L 8V four-cylinder, the same engine I had in my 1991 example. This is a decent motor despite its small size, with great highway manners and decent fuel economy. The Cosworth-modified 16V models are obviously the hot ticket, but I'd gladly trade some horsepower to own a genuine Euros-spec example like this. The seller notes some recent maintenance, including a drained and cleaned gas tank along with a new fuel pump and battery. Hopefully, the reserve isn't north of $5K, because while I will fawn over cars like this all day long, their values haven't increased so much to make them worth much more than that.
Have something to sell? List it here on Barn Finds!