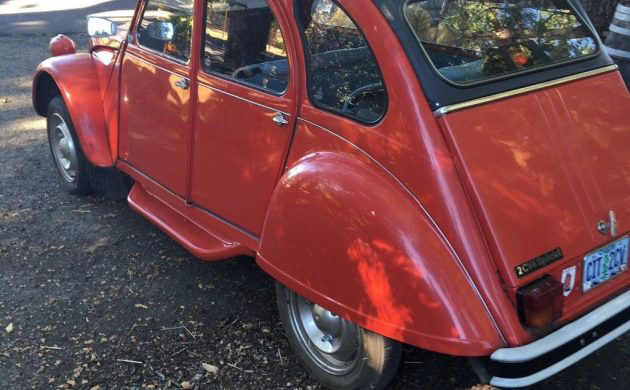 The first production Citroen 2CV was delivered in 1949, and the car quickly became the butt of joke by comedians, politicians and motoring journalists. The joke turned out to be on them as during its life-time Citroen built and sold in excess of 5,000,000 of the distinctive little cars. This particular 2CV is advertised for sale here on eBay. It is located in Forest Grove, Oregon, and has a clear title. The seller has listed a BIN of $11,500 for this little beauty.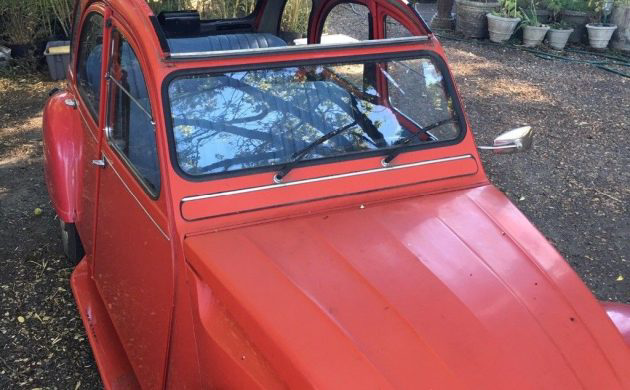 The gestation period of the 2CV was significantly longer than originally planned. Original design work commenced in 1936, with the car due for release in October 1939. Citroen had already built some 250 cars ready for its launch when World War II intervened, scuppering production plans. The majority of the early cars were destroyed by the French to avoid the design from falling into the wrong hands, although at least five of the originals (referred to as prototypes) survive to this day. Our feature car is being sold by an individual of few words, and only marginally more pictures. We are supplied with a total of four photos and a vehicle description that in total says. "In good condition."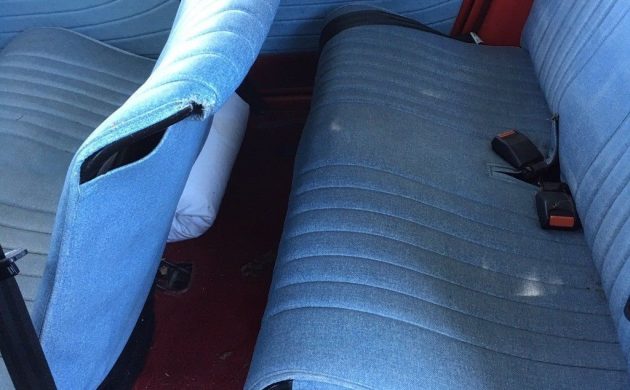 The interior certainly lives up to the seller's description. What we can see does look quite nice, and it is certainly a huge step forward over the early production 2CV. The canvas sliding roof also seems to be in good condition. The windows installed in the rear pillars of this car identify it as a 2CV6, which means that it is fitted with the 602cc air-cooled 2-cylinder engine which pumps out 29hp. If that sounds a bit anaemic to you, it's worth considering that the first production versions survived with a 375cc engine which generated a staggering 9hp.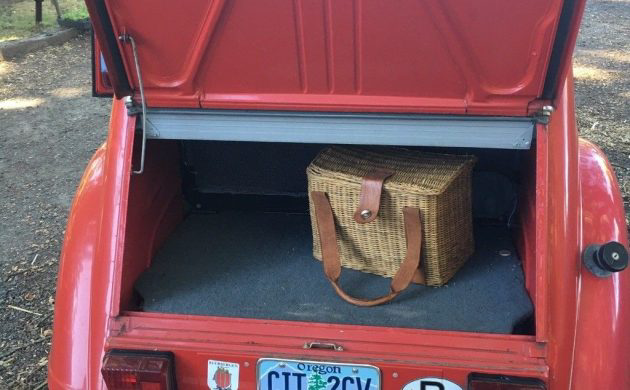 Trunk space for this little Citroen is not huge, but given the amount of power available to cart luggage around, it could probably be described as "adequate". Once again it all appears to be in good condition.
These are one of the more specialized of the classic cars, so deciding whether the price of this one is justified is a lot harder than some of the other cars that we feature on Barn Finds. A general search around the Citroen 2CV and the current sale prices indicates that this is probably one of the cheapest examples for sale in the USA at present. If you like your European cars but your budget is limited then maybe this little 2CV is worth a second look.