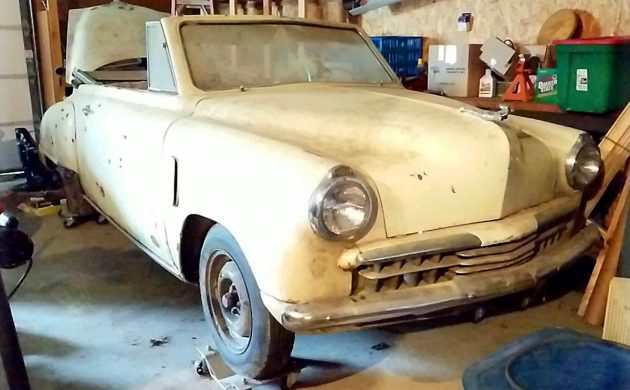 From The Seller: I acquired this car as a birthday gift on my 30th. That was 42 years ago! It has never been restored. It was driven into dry storage at that time, I moved 30 years ago and the car was then driven into our pole building where it is now. My husband passed away and I reluctantly have to sell it. Sadly he only was healthy enough to clean it up, but not to do the restoration it needs. I don't know much about its condition. I think for its age it is in pretty good shape though.
We hope this sweet Stude finds a good home! The car is located in Cecil Wisconsin and Cheryl is asking $5k. You can contact her using the form below if you're interested.
Asking Price: $5,000
Location: Cecil, Wis.
Mileage: approx. 60,000
Title Status: Clean
List your car here on Barn Finds for only $50!