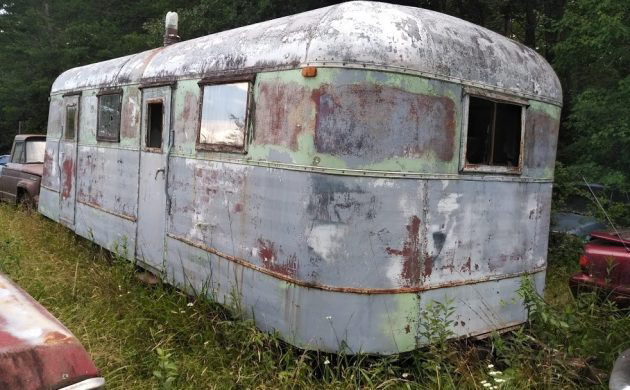 As some of you likely know, I am helping to clear out a large collection of salvage and project vehicles from a private owner. You can read more about the collection here. As we move ahead with the process, I'll be listing some of the more interesting cars individually, which will also help readers see more info about specific vehicles they may be interested in. Be sure to read the original post about the collection. This listing is for an interesting Prairie Schooner Camper, which dates back to the 1940s.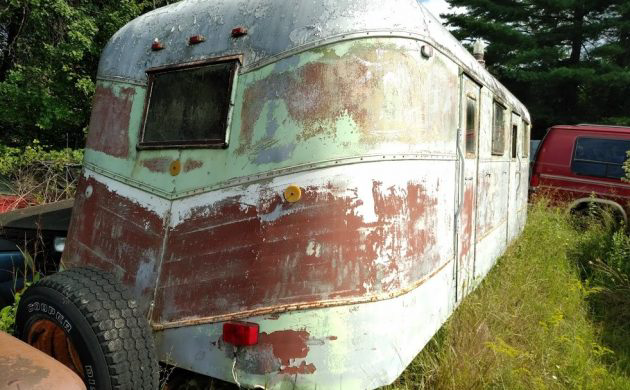 What Makes it Special? With the rise in popularity of "glamping" and the RV lifestyle, vintage camper trailers are coming into their prime as projects for those attracted to life on the open road. There's honestly not much information about these trailers out there, other than they were built in smaller numbers than some of the bigger brands like Airstream. They were built with an aluminum skin, which helps explain why this one has survived so well.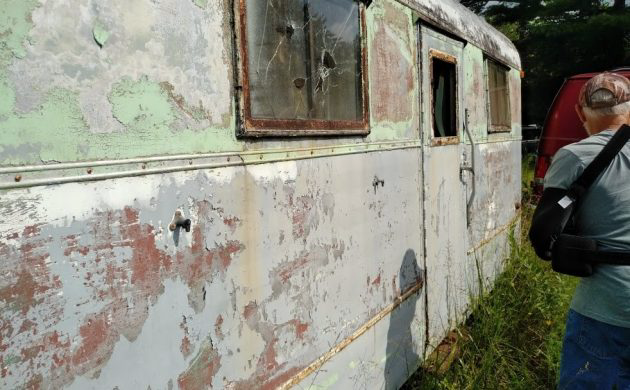 Body Condition: Obviously, it needs paint. But the body does not show any major signs of accident damage/dings/dents. The doors open and close tightly, far better than you might expect for a camper trailer that's been standing for years. Obviously, as seen here, some (if not all) glass will need replacing, which may be difficult given the rarity of the trailer. Aluminum is not the easiest surface to repair but there are no major signs of damage and the roof appears sound.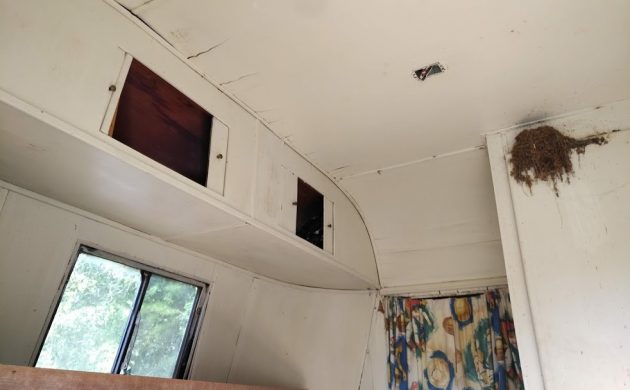 Mechanical Condition: There's not a ton to talk about here, but the seller did confirm it sits on its original axles. The one drawback to this camper is that while vintage trailers are all the rage, those folks tend to want compact trailers – and this one isn't that. However, the year is right in the sweet spot of what's popular, so if extra space is a priority, a Prairie Schooner like this may make sense. The kitchen is still intact and my quick walk around the inside didn't reveal any signs of significant water damage.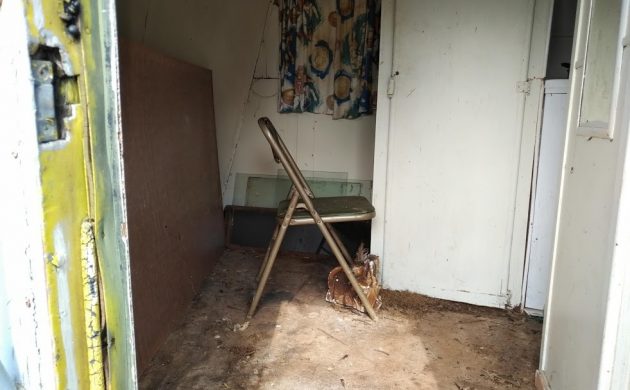 Restoring a trailer like this is truly a labor of love. It will never be hugely valuable but it is a hard to find model that will likely get tons of looks and thumbs-up at any camping spot. Plus, it'd look damn good hitched to a Chevy Apache or vintage Suburban on its way to Watkins Glen or a National Park. I will work on getting more pictures for any interested parties, and the trailer is viewable in Georgia, approximately 1.5 hours NW of Atlanta.
Price: $2,500
Location: Northwest Georgia
Mileage: TMU
Title Status: Bill of sale only
Do you have a low mileage survivor parked in your garage, shed or barn? Does it need a new home? Please consider listing it here on Barn Finds!