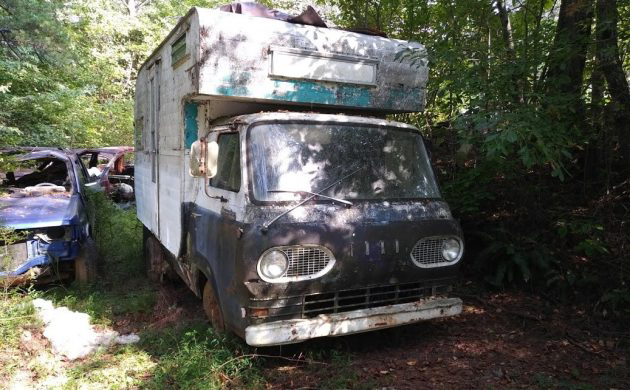 You may remember Part I of the Georgia collection we're helping to market. I had the chance to make a second and third visit to further document the collection and I'm happy to share those finds here as an exclusive opportunity for our readers. This Ford Econoline "Supervan" has a period camper conversion and a running 302 mill at the ready. All of these project-grade vehicles are available for serious inquiries only. In the interest of a disclaimer, I will be handling initial inquiries for the owner and connecting parties with a specific interest in order to cut down on the proverbial "tire kickers" that inevitably come out of the woodwork. Read on for more information.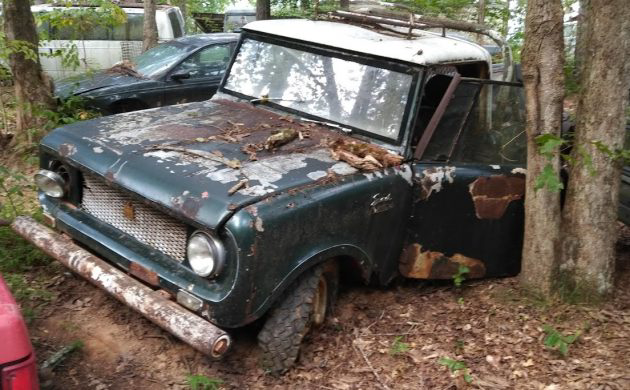 I made an attempt to document vehicles not seen in the first go-round photos, like this Scout pickup. It does have rust but the value of these trucks is seemingly constantly ticking upwards. In addition to the Scout, the seller has several Jeepsters available. We did sell the 1949 Willys, but there's another "parts truck" in the collection if anyone is looking.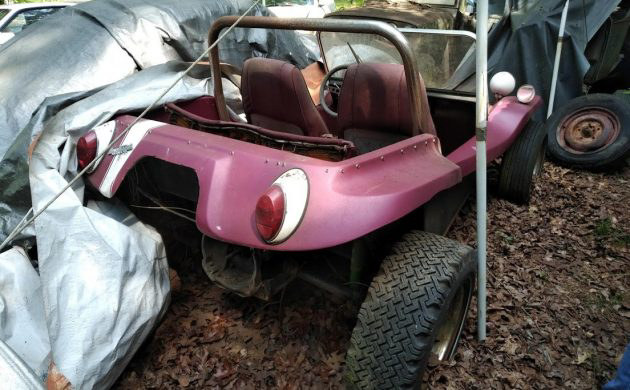 I thought this was a Meyers-Manx (like so many others who have been fooled) but it's actually a fairly rare copy known as a "Howellcraft." This company was based in nearby Atlanta, so it's not surprising to see one turn up here. The motor is stored on a pallet next to the dune buggy, and the interior and body remain in very good condition with just one small crack in the front-right fiberglass. Watch for a dedicated Exclusive post on this one soon.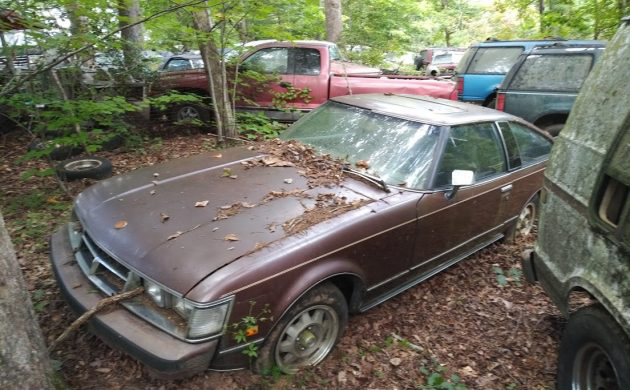 This early Toyota Celica has a fantastic body and surprised me with how straight it was. The interior is musty and has the tell-tale signs of water intrusion, but the condition of the body more than makes up for any cosmetic restoration the cabin will need. The seller also has a later Celica GTS as well as a rare Celica GTS notchback.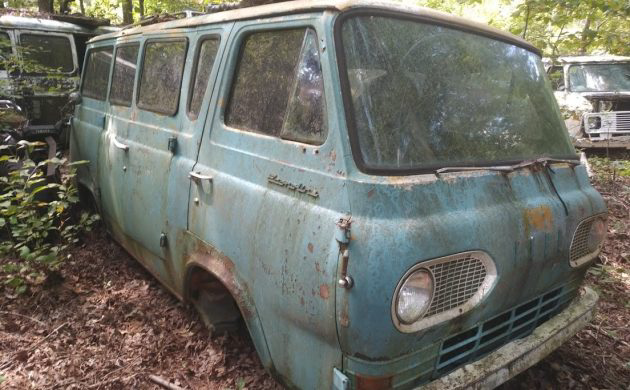 Elsewhere on the property is a nice collection of Ford Econoline vans, similar to the camper conversion above. This Econoline will need a front axle, but the seller will install one prior to delivery for any interested buyers. In addition to the Econolines (there are at least two others), Mopar fans will find a few Dodge  A100 vans to choose from, including a wicked period-cool RCA TV repair van.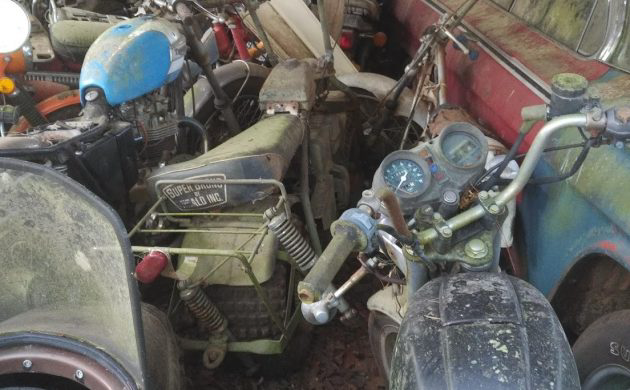 The motorcycle collection is largely a parts stash at this juncture, with few complete examples left. However, I couldn't pass up the chance to photograph this Super Bronco bike, one of the more interesting combinations of scooter-proportions with off-road intentions. Please check out the gallery below for many other vehicles up for grabs, as well as some additional detail shots of projects photographed in the first go-round. Additional photo requests/questions about specific vehicles are welcome and I will do my best to get back to you as soon as I can. Finally, if you know of the location based on the photos seen here, please do not post the address in the comments (it will be removed). Thanks.
Location: Northern Georgia
Asking Price: Seeking offers
Mileage: N/A
Title Status: Some vehicles retain titles/paperwork; others will be sold on a bill of sale only
If you have a classic that needs a new home and would like to sell it here on Barn Finds, you can read more about getting it listed here!