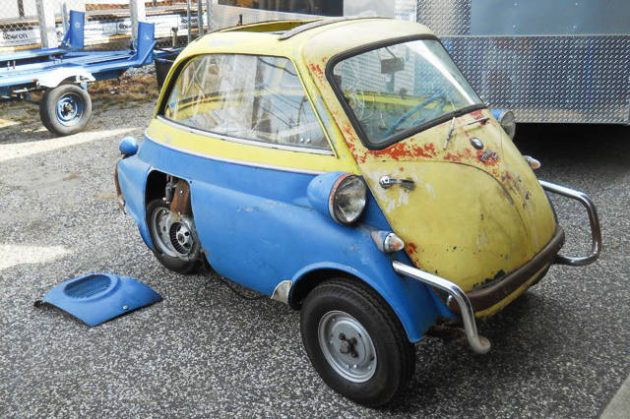 If oddball micro cars are your thing, this Exclusive might be right up your alley! The Isetta is easily one of the most iconic micro cars, with appearances in lots of movies and television shows over the years. Values have steadily climbed over the years, so clearly there is a large following. Reader Rick P has two of these and has decided it doesn't make sense to try and restore both, so he is letting go of this one. It needs work, but is complete and comes with most of the parts needed to finish it. You can find it in Bethel, Connecticut and he's asking $14,000 or best offer. If you would love to take it on, be sure to message him via for the form below.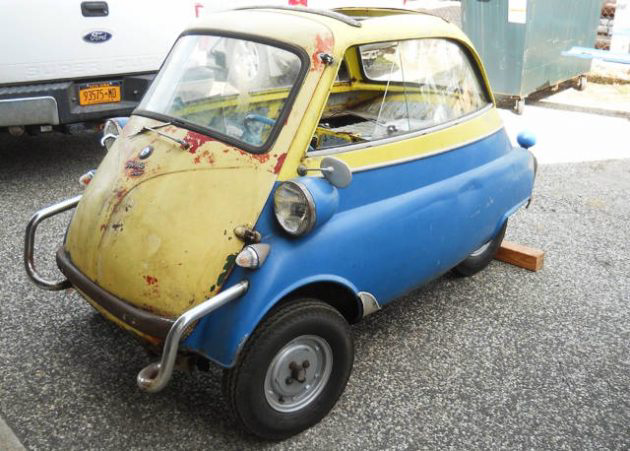 From Rick – BMW Isetta with running engine, but needs restoration. If you fix the brakes, suspension, weld in the new floor (it comes with one), install the windshield (it comes with one), install a muffler, do something with the seat & interior and you could drive it as is. But of course it is up to you. Personally, I would finish restoring it, but I have another Isetta that I am doing and right now I do not need two of them.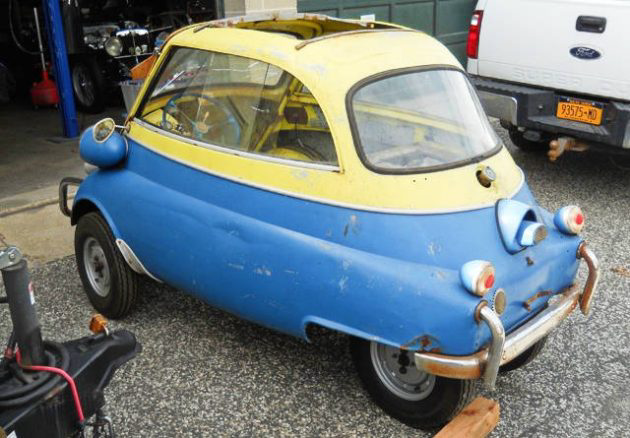 The body isn't too bad, but the floor is completely rusted through. Again, it comes with a new floor from Isettas 'R' Us and a new windshield.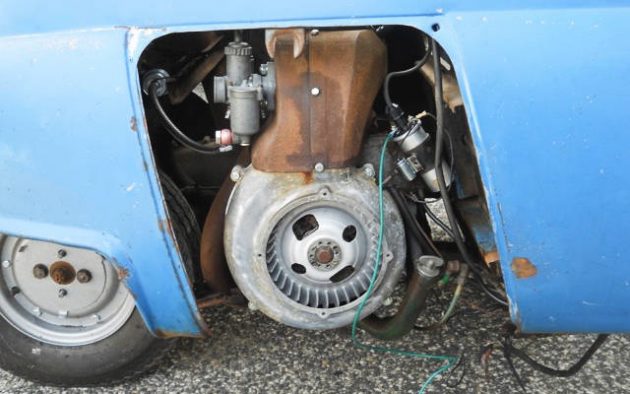 The engine currently runs, but the rest of mechanical systems should be gone through. The interior has been stripped – seat has horse hair hanging out of it (looks like it at least). It will need to be redone and put back together.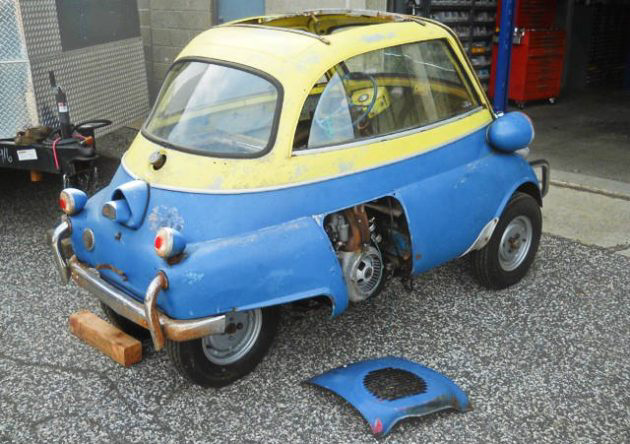 Given it's size, I don't think it would be too difficult of a project. Replacing the floor will definitely be the most difficult part of the entire project. Having the replacement floor is a nice bonus and will save you a little money. You can get every piece to restore these cars fairly easily and again, they really aren't difficult to work on.
Special thanks to Rick for listing his Isetta with us! If you happen to have a project that needs to go, please consider listing it with us. And if you would like to finish this project, be sure to send Rick a message!