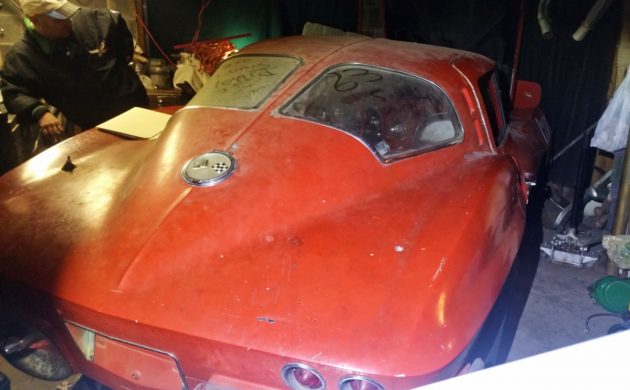 Update 1/24/2018 – Nate just let us know that he has received a deposit from a reader. The deal is set to be finalized on Saturday, the 26th. If anything changes, we will let you know!
If this isn't the holy grail of Corvette Barn Finds, well, we don't know what is. This Split Window Corvette has been with the same family since new and has been parked for the past 40 some years. It's packing its original 340 horsepower 327 V8, which is mated to a 4-speed. Reader Nate M states that it's going to need to be restored, but the engine runs and the car appears to be complete. It's currently located in Bluff City, Tennessee with a clean title in hand and a $49,995 asking price. If you'd love to give this desirable Corvette a new home, please contact Nate via the form below.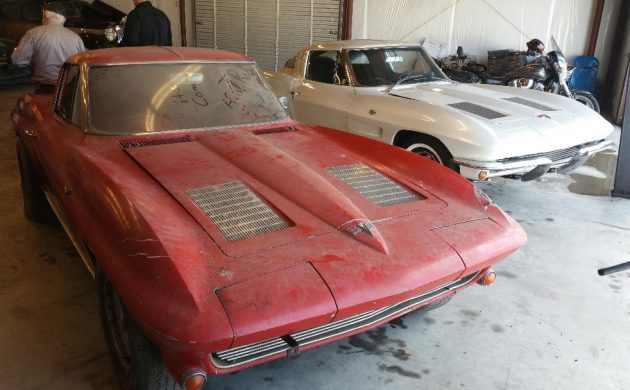 What Makes It Special? One family owned since purchased new in 1963. Matching numbers 327 V8 340 horsepower with 4-speed. It was originally white with red leather but has been repainted red. Everything is complete and matching numbers, including the carb, transmission, rear end, and every other major component. All window trim in perfect condition. The frame and suspension are free of rust. It has been stored indoors for over 40+ years. This car is the perfect candidate for a restoration to be an NCRS or Bloomington Gold status car.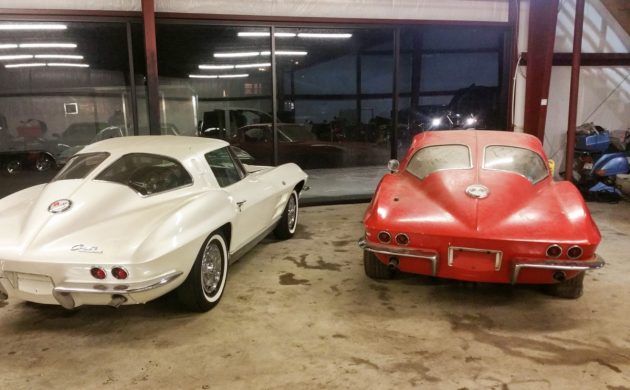 Body Condition: The body needs restoration. All stainless trim and bumpers are rust and dent free. The interior needs refinished as well, but all the framework and parts for the interior are present and complete. The gauges are even in working order.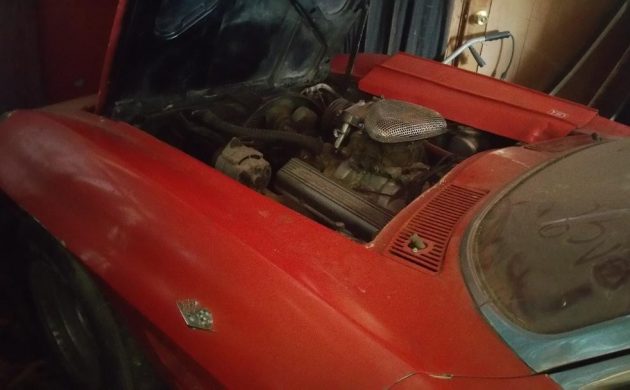 Mechanical Condition: The motor, transmission, and rear end are all in working order… but will probably need to be restored to be driveable.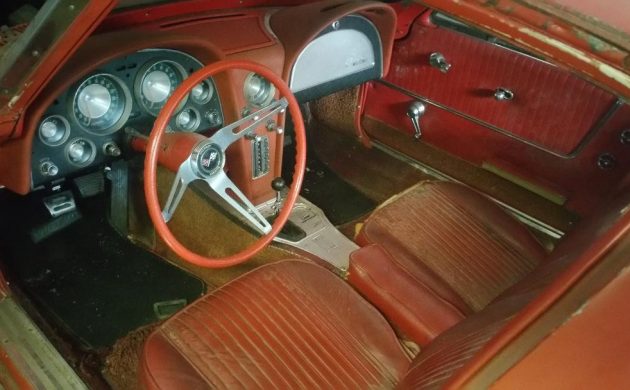 Making this Split Window an NCRS award-winning car will require a complete restoration, but making it a show stopper would take nothing more than making it a safe driver and cleaning it up. It's a bit of a bummer that it's been repainted, but we would be more excited to see it at an event in its current state than one that has been fully restored. The interior looks like it would even clean up nicely, but you will want to properly treat the leather to ensure it doesn't degrade with use. The paint and body are going to be real conversation points in their current state, as they show the car's history far better than any photos or pieces of paper can. We all have different tastes, interests, and goals though, so what really matters is that the next owner gets it back on the street.
Do you have a barn find Corvette collecting dust? Is it time to move it along? Please consider listing it for sale here on Barn Finds!
Asking Price: $49,995
Location: Bluff City, Tennessee
Title Status: Clean and Clear
VIN: 30837S107887
Have something to sell? List it here on Barn Finds!