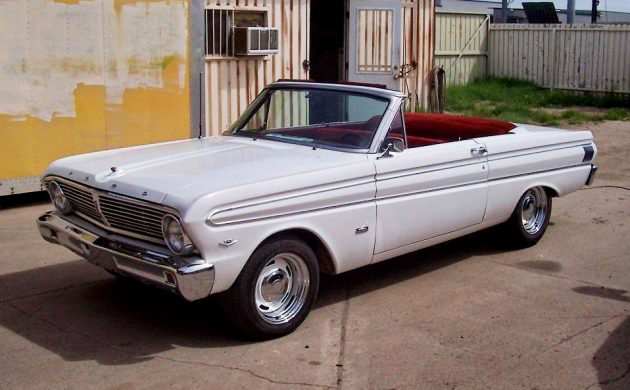 What do you do with a classic when the roof gets crushed in and the insurance company totals the car? Well, you could just let them scrap the car or you could buy it back, chop the roof off and make it into a one of a kind roadster. That's exactly what happened to this Ford Falcon Sprint after the roof was crushed in. The customization appears to be nicely done and really does make this a unique find. So, if you've been looking for a roadster to enjoy this summer, be sure to message Keith M via the form below. The car is currently in Phoenix, Arizona with a $9,500 asking price.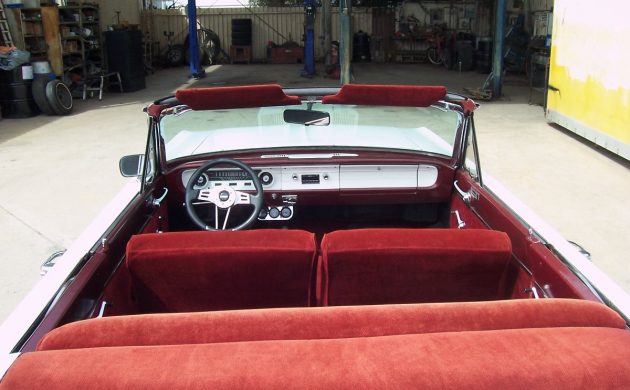 What Makes It Special? This vehicle is a true survivor. Its roof was crushed many years ago and the insurance company totaled it, resulting in its salvage title but thankfully someone had the foresight to save this beauty from the crusher and repair it to its very unique condition. Normally a salvage title is a black mark in a car's history but I believe it has absolutely no bearing on this one at all simply because it would not be here at all if someone had not "salvaged" it.
Body Condition: Body and chrome I would put in very good condition for its age. The car could use a new paint job as there are chips, nicks and scratches and also tiny holes all around the back window areas where I'm thinking someone maybe had snaps for a soft top which I do not have. There is absolutely no rust at all in the body or floorboards or anywhere else that I have found and I've been over it closely. Bumpers appear to be re-chromed and are excellent. I would list body condition as "good to very good"
Mechanical Condition: The 289 with Holley 2 barrel carb and 3 speed on the floor. It runs excellent and burns or leaks no oil at all. Clutch is new along with shocks, axle bearings, u joints and brakes have a few miles but are fairly new. It drives, handles and stops very well and honestly, could drive this car anywhere in its present condition. Transmission shifts smoothly in all gears with no grinding or growling. The front end has been inspected and is very tight with no problems found with it.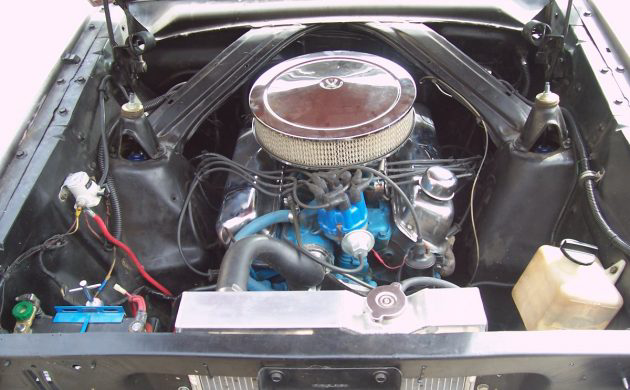 The Sprint option gave the Falcon a much-needed boost in performance. Due to the fact that the Mustang was essentially the same car, just in a sportier body, most shoppers went with the Mustang over the Falcon. As a result, there weren't nearly as many Sprints built as V8 equipped Mustangs. So it really would have been a shame to scrap this one and while turning it into a roadster might not have been the best possible route, it at least kept it around and made for an interesting ride.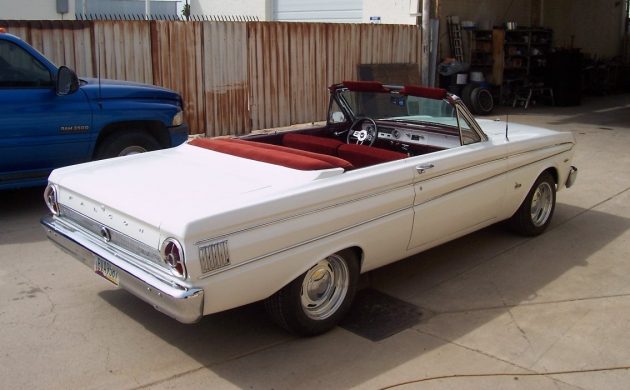 I'd love to see how exactly this conversion was done and whether the chassis has been reinforced to handle going without a roof. The doors appear to line-up nicely with good gaps, so it seems likely that the car was strengthened. If you have any questions about the car, be sure to message Keith via the form below!
Asking Price: $9,500
Location: Phoenix, Arizona
Mileage: unknown
Title Status: Salvage
VIN: 4R17F123398