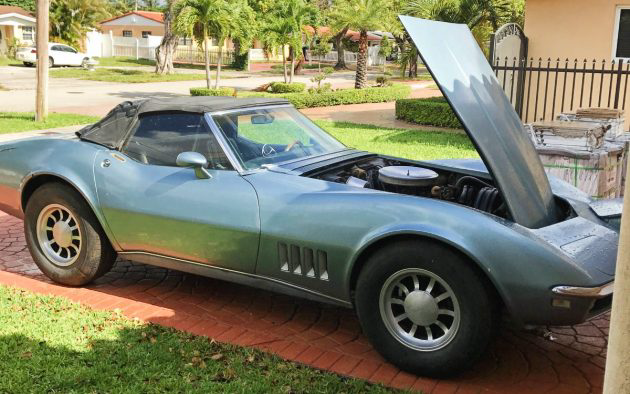 We have all been in the same place as reader Jorge C. You find a sweet classic car project parked in a barn, garage or shed. When you get it home, you start working on it, possibly getting it running. But then life gets in the way and before long it has sat for another year or two. Well, rather than see his '68 Corvette sit any longer, Jorge has decided to part ways with it. It needs some work, but it's running and driving. It's currently located in Miami, Florida, but originally came out of California. The odometer is showing 71k miles and he has a clear title for it. He's asking $16,500 but is willing to negotiate. If you'd love to finish this project, be sure to message him via the form below.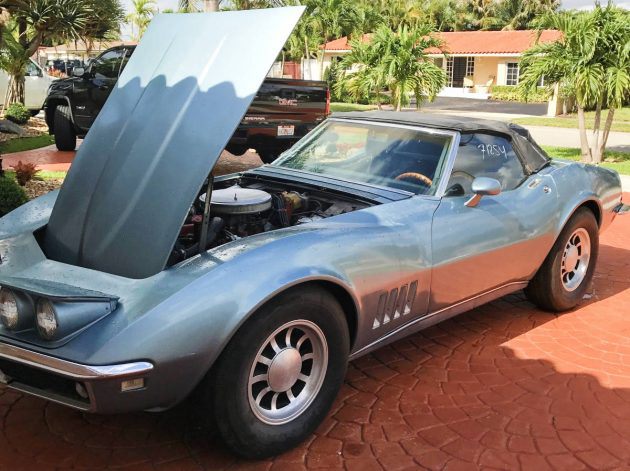 From Jorge – Rust free California car! Needs paint and some body work on the right rear quarter panel. , I have the damaged rear bottom valance. Original interior in good condition but does need a new top. I have installed new calipers with brake lines, rebuilt carburetor which I cannot get to run properly, and new fuel tank with sending unit.
I believe motor and transmission are numbers matching. It's a 327 with a 4-speed.  I bought the car out of California about a year ago and just haven't had the time to do anything with it. I can provide more detailed pictures if requested. Also, the asking price is negotiable.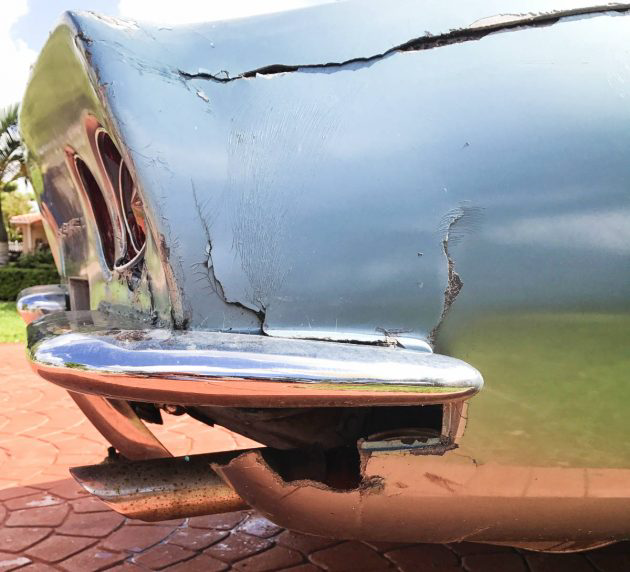 It might not be a high spec car, but I wouldn't mind having a 327 4-speed Corvette! The body damage is definitely a bummer, if it wasn't for that this would be a nice driver-grade car. Body damage can be a bit tricky to evaluate with the fiberglass-bodied Corvette. It might be that someone in a truck or SUV tapped in a parking lot at just the right angle or it could have been rear-ended and suffered body and structural damage. You won't know until you can get under the car to have a look. Hopefully, the structure is alright and the body can be fixed without removing it.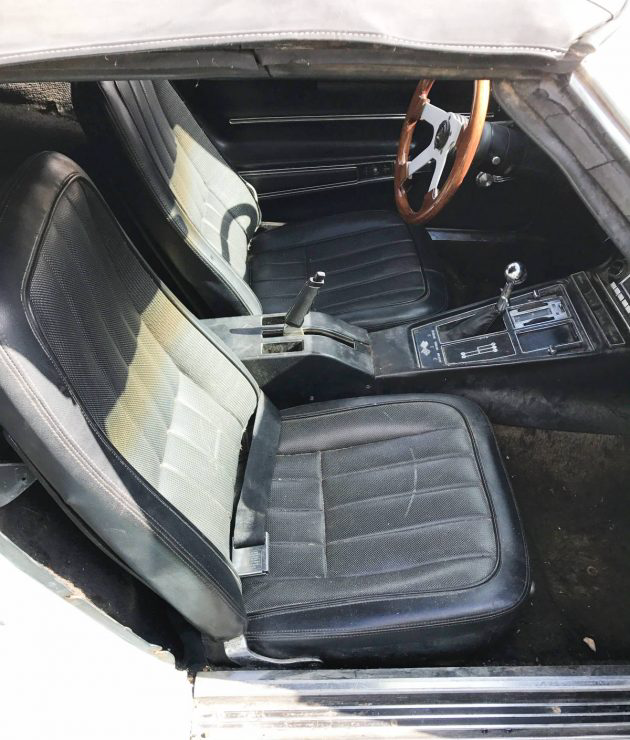 If you are handy with fiberglass, this could be a great way into Corvette ownership. Other than body and paint work, it looks about ready to be driven. Fixing the body will likely be a big project, but I think it would be well worth it! Just the thought of rowing through the gears with the top down makes me want to get out my fiberglass tools and sander. How about you?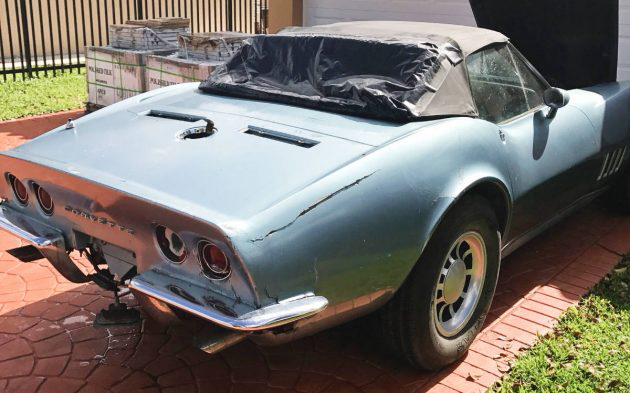 Special thanks to Jorge for listing his project with us! Let's find a good home for this Corvette. And if you happen to have a project that has been sitting in your garage and just want to see it go to a good home, please consider listing it with us!
Asking Price: $16,500
Location: Miami, Florida