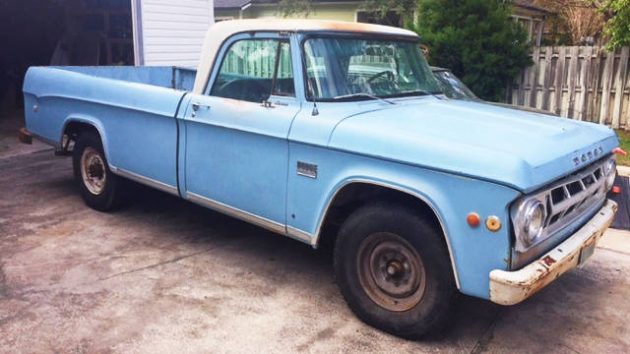 When this Dodge D200 was new, it would have been one sweet machine with all of the options it left the factory with. It has the 318, A/C, power steering/brakes and the Camper Special option! Reader Glenn S purchased it a couple years back out of Southern California, but he parked it almost as soon as it arrived to his garage in St. Augustine, Florida. It's sat there ever since and with several other projects underway, he's realized it would be better for it to go to a home where it can be enjoyed. He's asking $4,500 or best offer, so if you would love to give it a good home, be sure to leave him a message via the form below!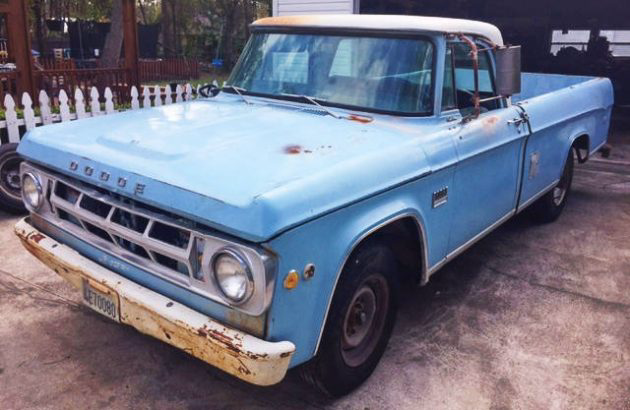 From Glenn – I bought this truck just over two years ago because my Dad had one when I was growing up. It spent its whole life in Southern California and the body is amazing. When it got delivered I drove it around the block and then put it into my garage to work on later……it has been over 2 years and I have never touched it! I realize I don't have time right now as I am working on other cars, so up for sale it goes. It is a 1969 Dodge 3/4 ton camper special truck. D200 Sweptline. 318 V8, automatic, factory air, power steering and power brakes. This is a very high option truck.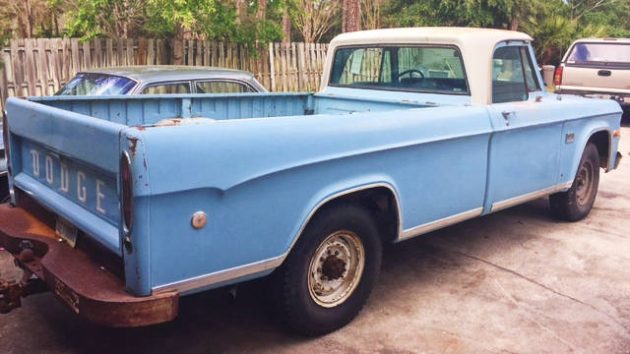 Body Condition: The body is extremely solid with no rust anywhere. There is surface rust, but no holes. It definitely has the patina look!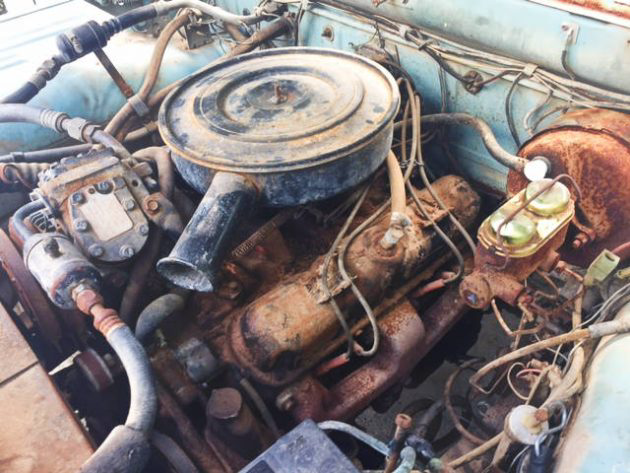 Mechanical Condition: I have not started it since putting in the garage. When it was delivered the motor sounded good, but needed a tune up. Fuel is old but does not smell too bad. I think it will fire up again fairly easily. When I drove it the transmission shifted through gears nicely but was slow going into reverse, so you will need to look into that as well.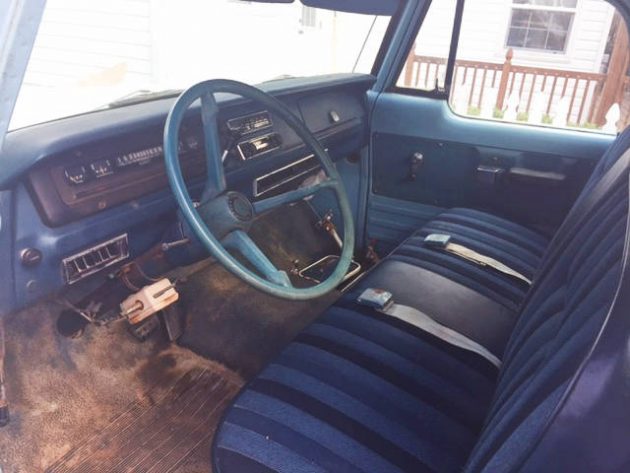 Interior Condition: Seat is very nice, dash has some cracks. Original rubber floor mat.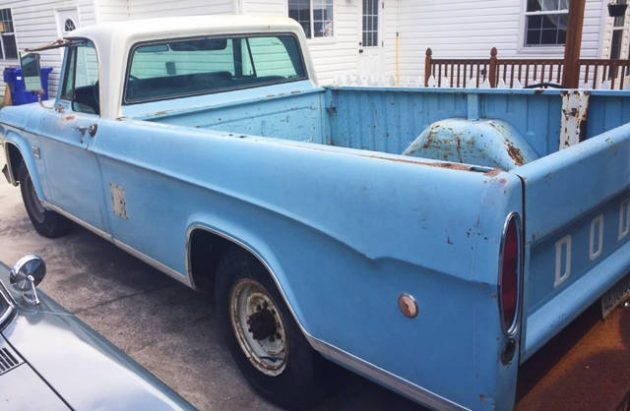 After having worked on several of these old Dodge trucks, I would assume with a new battery, some fresh oil and a little work, you could have this truck running in no time! I love the Sweptline bed and the overall styling of these rigs. They do tend to have rust issues, especially in the corners of the cab. Glenn's truck clearly has surface rust, but I don't see any holes or signs of previous attempts at rust repair. I would want to treat any of the surface rust right away though and reduce the chances of having issues in the near future.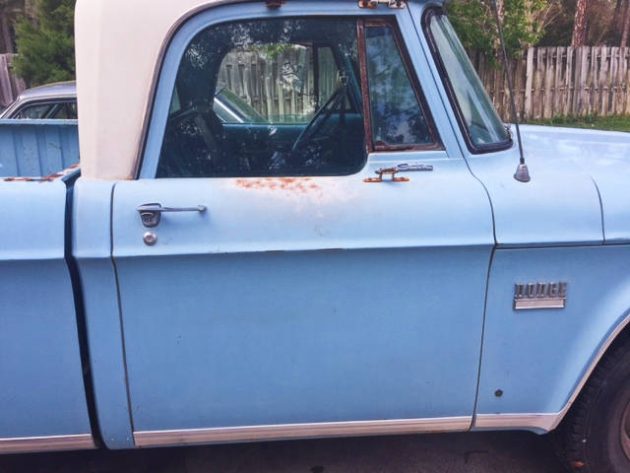 If it had been optioned with the 383, it would have had just about every box checked with it was ordered. For daily driving the 318 is more than enough engine though and is quite durable. I'm going to guess the A/C system is going to need to be rebuilt, but how great would it be to have cold air in this old truck on those hot summer days?
I want to thank Glenn for listing it with us and for providing so many great photos of it! If you happen to have a vehicle parked in your garage that you're just never going to get to and want to move it along, please consider listing it as an Exclusive here on Barn Finds!