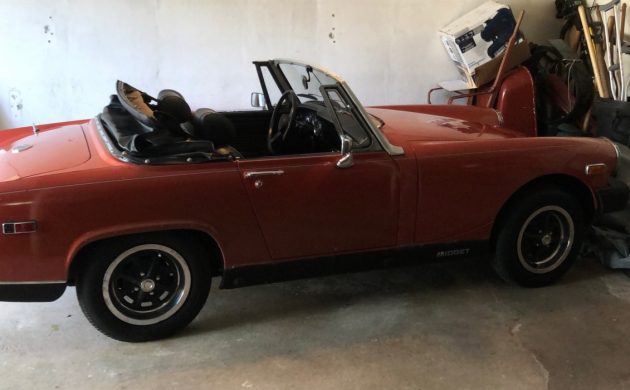 A few days ago, my plumber stopped by to fix a few issues in our new house. In chatting, he reminded me he's a fiend for vintage cars, and that he has a clean MG Midget taking up space in his garage. I said I'd throw it on Barn Finds to see if anyone is in the market for a summer driver. Despite being in New England (Rhode Island, to be specific), the Midget is rust-free and runs well. The interior is complete and in good shape as well, and the soft top keeps the cabin dry. The MG is being sold on a bill of sale only, as Rhode Island does not require titles for cars over 10 years old. Contact me via the form below for more information.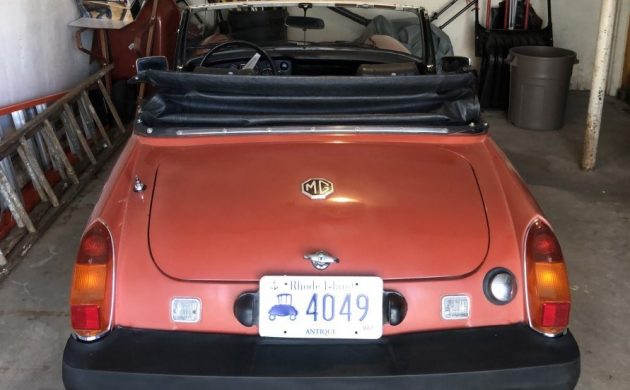 What Makes It Special? While MGBs are relatively easy classics to find, the Midget is a touch harder to come by. More than anything else, this one is in the sweet spot of being a nicely preserved driver that doesn't need any major restoration work (though you could take it in that direction if desired), and is nice enough as-is to take the local car show. The paint is a little tired at the moment, but would likely improve with a decent detailing.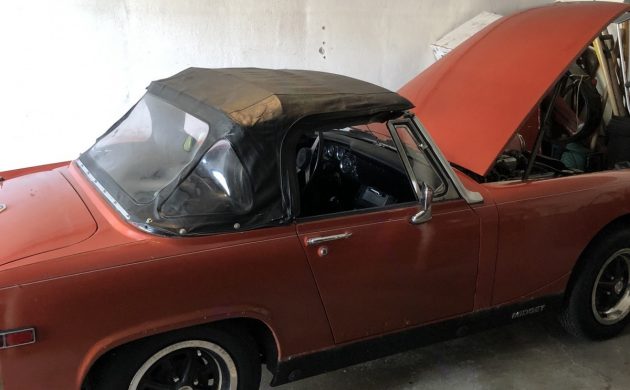 Body Condition: The body shows no major flaws. The seller is not aware of any prior accidents or rust / body repair. There is some minor surface corrosion on some of the exposed surfaces underneath, but nothing approaching the level of rot-through. The seller notes some surface-level defects in the paint; he has not attempted to buff the paint to see if they will come out. The doors shut firmly and the top is in good condition with clear windows.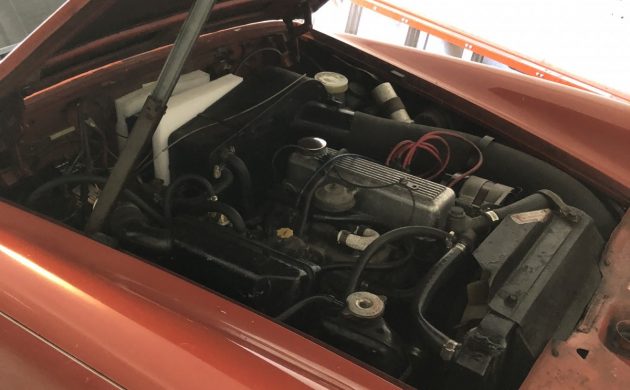 Mechanical Condition: Several repairs have been made while in the seller's possession. Recent work includes a new alternator, electric fuel pump, and exhaust. The seller notes the braking system was recently inspected and found to be in good shape. He contends that the carburetor could use some fine tuning for smoother running. The only reason he's selling the Midget is because he's not comfortable anymore in the small cockpit, and he advises that larger drivers probably won't be happy inside.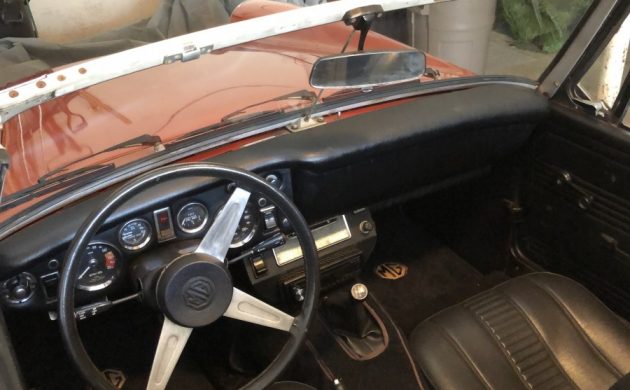 The Midget is a tidy driver with no major faults. It does run and drive well and is the kind of car the next owner can simply get in and drive. Of course, you could go all the way with it and clean up the details, but even then, it won't make a dramatic difference in the way the car presents as it's currently pretty fresh – just look at that crack-free dash pad and nicely preserved bucket seats. The Midget is listed with an asking price of $5,500 and will be sold with a bill of sale and prior registration.
Asking Price: $5,500 OBO
Location: Providence, RI
Mileage: 44,393
Title Status: Clean / sold on bill of sale
Do you have a low mileage survivor parked in your garage, shed or barn? Does it need a new home? Please consider listing it here on Barn Finds!