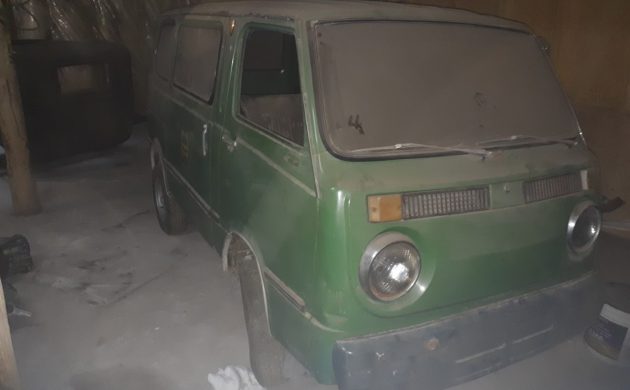 Reader Chad M has decided to part ways with what could be the holy grail of Subaru Kei trucks/vans. Prior to being known here in the States for building all-wheel-drive rally cars, Subaru was primarily focused on building affordable micro cars and trucks. You've probably seen a few of those tiny Kei cars, but chances are you haven't ever seen one of these SanFu vans! It was actually built by Subaru, but was imported to Taiwan and rebadged by SanFu Industries. It's believed that there are just 24 of these little vans and 18 or so of those have been imported to the States. To make things more interesting, this particular one was converted to Electric and has gone just 217 km (134 miles). It's going to need work but could be a simple enough project to get going again.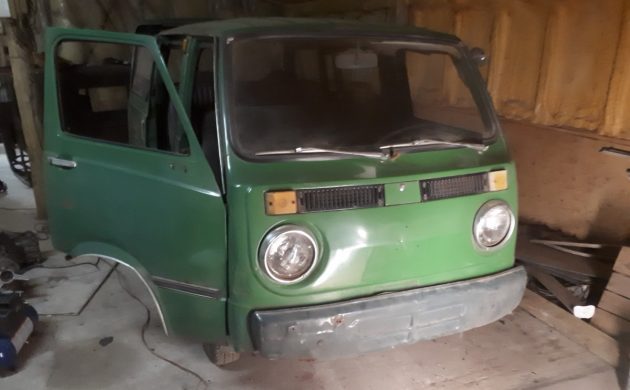 What Makes It Special? It's a Subaru SanFu that I believe was converted to electric by Bales International. It only has 217 km on it and has sat in a warehouse for the past 40 years. It's left-hand drive with a 4-speed pair to an electric motor. It looks like everything is there. One of 24 made and 18 that came to the States.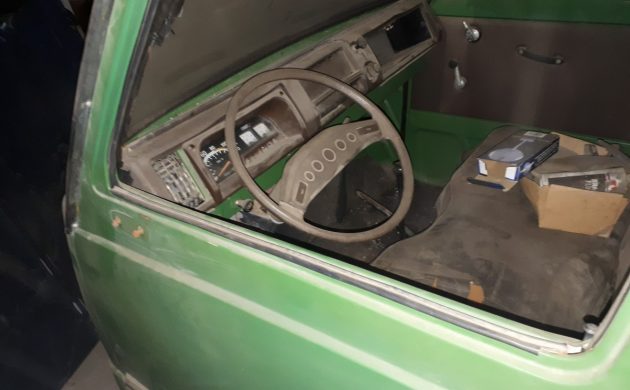 Body Condition: The body only has surface rust, no holes or rot.  There is surface rust on the wheels, frame etc, but wipes off with a rag. Has a dent on drivers side sliding door. Has sliding doors on both sides. The rubber on doors and interior has dried out and is cracking. I spent yesterday wiping 40 years worth of dust off it and it's cleaning up nicely.
Mechanical Condition: The car was parking lot driving 4 years ago. It has 17 batteries that will need to be replaced. The engine is stamped 1979. I think it is complete including hubcaps, spare tire cover, and keys. I cannot find a VIN number anywhere.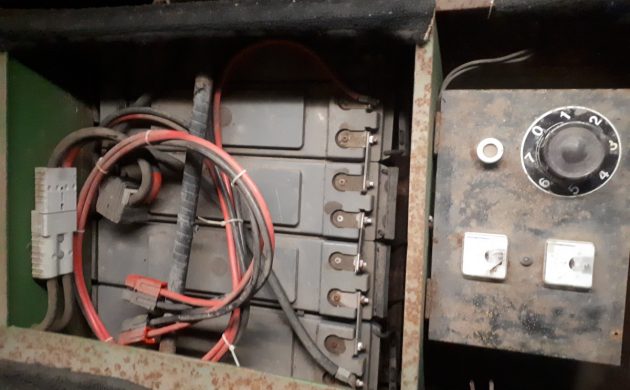 Scotty featured a propane powered SanFu back in December, which you can read about here. Its story is a bit different than Chad's SanFu, as the one Scotty featured was converted to propane by SanFu Industries in Taiwan and stayed that way after being imported to Texas by Bales International. Chad's van, on the other hand, was converted to electric propulsion. He believes the conversion was done by Bale International, rather than SanFu. Unfortunately, there isn't much information out there about these little vans or even on the Bales International Corporation.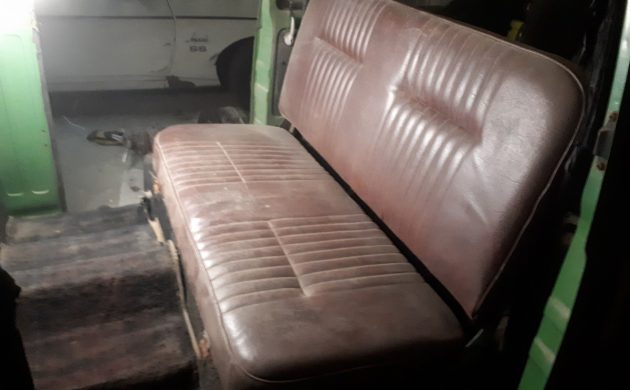 Around the time that this one was likely converted to electric, Jet Industries was doing the same with Sambars that they were importing directly from Subaru (Fuji Heavy Industries). Their conversions were supposedly capable of speeds up to 55 mph and up to 100 miles of range per charge. They featured twelve 6-volt batteries, 4-speed transmissions and lacked a rear seat. Chad's SanFu retains the 4-speed transmission but has 17 batteries and the original rear seat is still in place. It would be interesting to know what the top speed and range were in comparison to the ones Jet was building.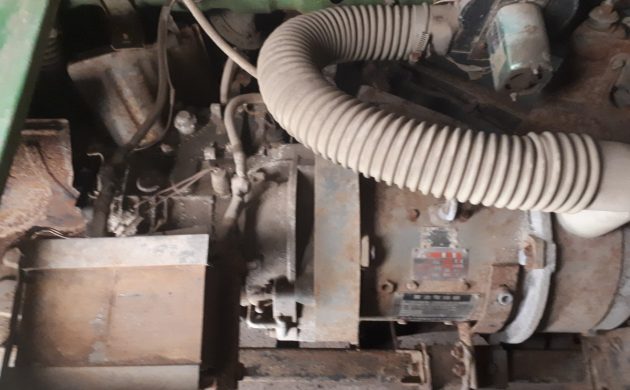 It would be quite fascinating to go through the electronics used in the conversion to see exactly how it's setup. It would also give you an idea of who exactly built it. Given the durability of electric motors, there's a good chance this van could be back on the road with nothing more than some fresh batteries. Hopefully, mice haven't damaged any of the wiring, so you will want to check everything out closely before adding power. We can't help but wonder what a modern electric motor and batteries could do for this SanFu. Just imagine what one of Tesla's electric motors could do in such a light vehicle!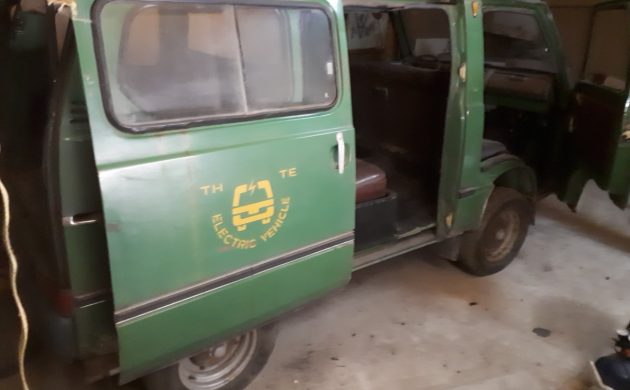 Our thanks to Chad for listing this interesting and unique Kei van with us! He really isn't sure what to ask for it, so if you'd love to have it, be sure to make him an offer (or trade) via the form below. So, what would you do with this SanFu?
Asking Price: Best offer or trade
Location: Guelph, Ontario
Mileage: 217km
Title Status: Missing
Do you have a unique oddball that needs a good home? Please consider listing it right here on Barn Finds!
Have something to sell? List it here on Barn Finds!