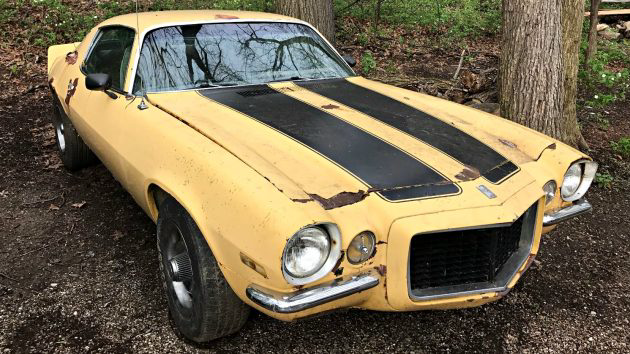 Some classics out there survive, but just barely. Sadly that is the situation with this split bumper Camaro. Despite its good looks, this one has been outside way too long. Although suffering with some concerning rust, this Camaro is a factory 4 speed car. This rusty muscle machine is offered for a buy it now price of $9,800. Check it out here on ebay out of Akron, Ohio.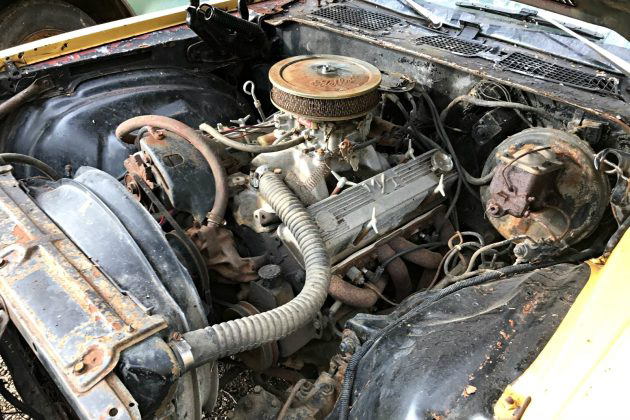 Looking under the hood you wouldn't necessarily think this Bow-Tie was as rusty as it actually is. There is not much rust to be seen in the engine bay, but there is some present. Originally equipped with a 4 speed manual gear box and a 350 V8, at some point in this cars history someone added an automatic transmission. Currently non operable due to the automatic, the seller has the original 4 speed in the trunk of the car. It is unclear if it the engine is original to the car or not, but it does start up and run just fine.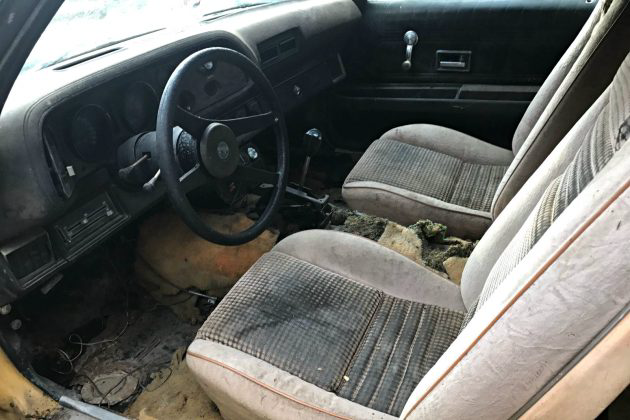 Checking out the interior certainly starts to give the idea to the true condition of this Camaro, as the floors have large holes, and one could easily "Fred Flintstone" stop this Chevy. The seats are heavily mated and stained, but the dash and door panels seem to be in okay condition. The factory carpet is still in place but has been cut or torn from the rusty areas.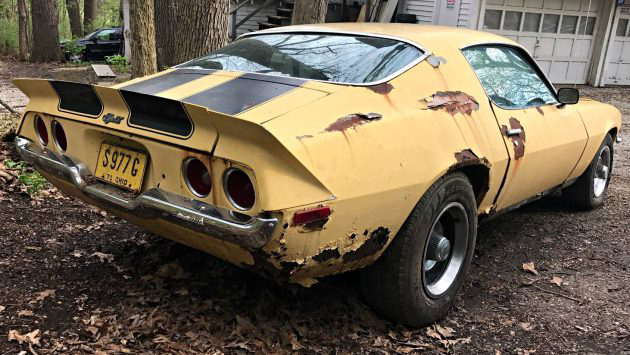 There is no hiding that the exterior of this Camaro is rough. Rot has taken over the quarters, rockers, upper fender, "B" pillar, rear window and trunk floor. Sadly this Camaro looks more like a parts car than anything, and even at that it looks like you would be buying just a frame and drive-train. With plenty of rust and a not so purchase inspiring price, what would be something worthwhile to do with this Camaro?