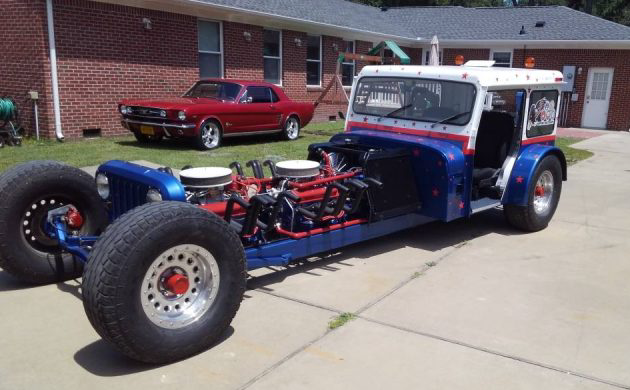 File this in the "I didn't know it existed but now desperately want it" department: this custom 1983 Jeep mail truck features twin small block Chevy motors paired to a TH-400 automatic and Jeep rear end, all while maintaining the right-hand drive steering that postal Jeeps were configured with. How'd you like to see this rolling up to your mailbox? Find it here on craigslist for $15K and thanks to Barn Finds reader angliagt for the find.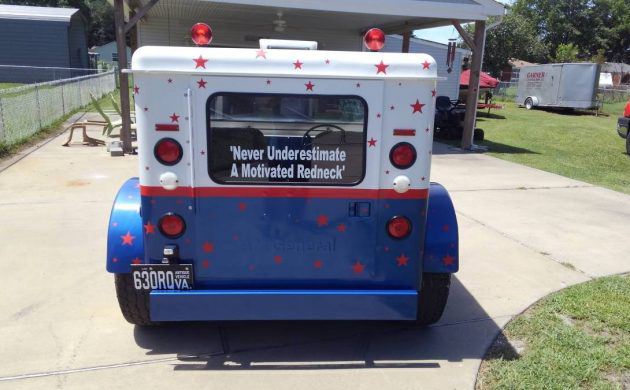 The message in the back window tells you just about everything you need to know as to the motivation behind this creation, but I'd argue it's a wicked build regardless of the redneck ingenuity involved. Postal Jeeps are fairly easy to find as projects, and not worth a whole lot as a restored specimen. Why not build a custom cruiser like this, all while enjoying the side-eyed stares thanks to the steering wheel being on the "wrong" side?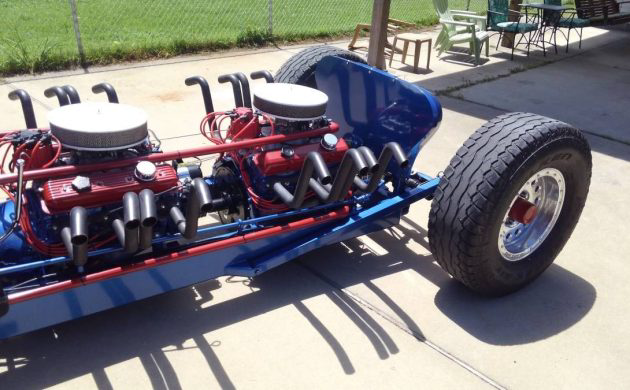 The seller says the truck pulls hard (shocking) and that it also features "….power rack and pinion steering and power disk brakes on the front wheels, drum brakes on the rear axle."  The Jeep is said to drive nicely, able to cruise all day at 70 m.p.h. on the interstate with one hand on the steering wheel. Some of that stability can be explained by its construction, which consists of "…a custom built frame of 2 x 6 x 3/16 steel tube with a power train sub-frame of 2 x 4 x 1/8 steel tube, both engines and transmission are hard mounted to the sub-frame which is rubber mounted to the main frame."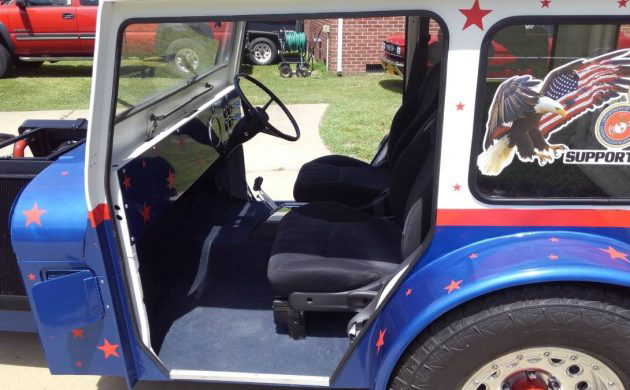 The seller will also include a set of doors that will need to be modified to fit, but that he only drives it in nice weather with the doors off. This wild creation is hard to put a price tag / value on, but I'm sure the seller's ask reflects a fraction of the original time and money involved. While this isn't for everyone, you have to respect the length the original builder went through to preserved a postal Jeep and give it new life as a twin-SBC-powered monster that can deliver the mail and then some.
Have something to sell? List it here on Barn Finds!