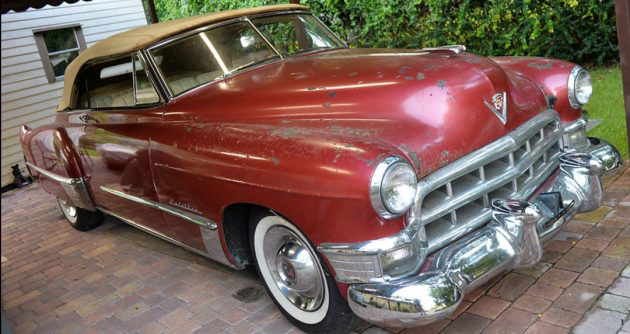 Can you imagine what it must have been like to go for years with no new cars? Then, after the war, new cars were still the old pre-war designs for a couple of years. Then, in 1948 all new designs began to appear, like the Hudson Hornet, the "shoebox" Ford and the new Cadillac for example. After years of war and all the hardships, it must have been truly amazing to see and drive the new cars. This Cadillac must have made quite an impression. It was stored for 30 years. Pictures show it to be in great condition except for the rust on the hood, perhaps where the barn leaked. Perhaps the color was a custom color or perhaps it is not original. Perhaps this convertible was restored at some time. There are few details provided in the eBay listing but there is a link to many detailed photos. It runs but hasn't been started for awhile. There's no word on any necessary mechanical restoration performed.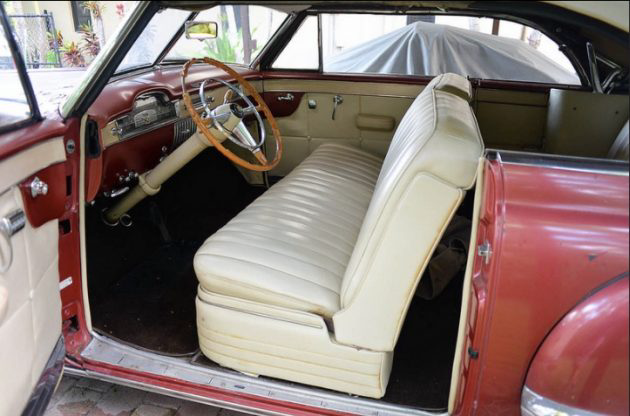 The interior appears to be in remarkably good condition. The leather might look really nice with cleaning and conditioning.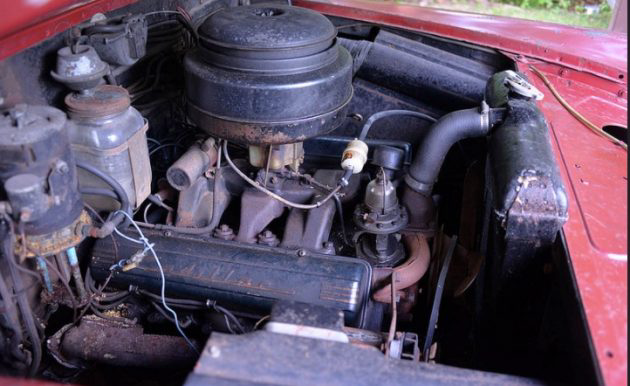 It looks complete and original under the hood. This was the first year of the overhead valve engine for Cadillac. It a 331 CID with about 150 horsepower.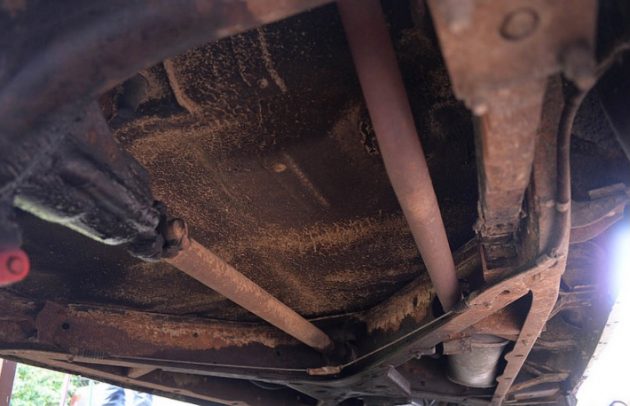 It's rusty on the bottom but it all looks like surface rust. There's no daylight showing and no sign of patches.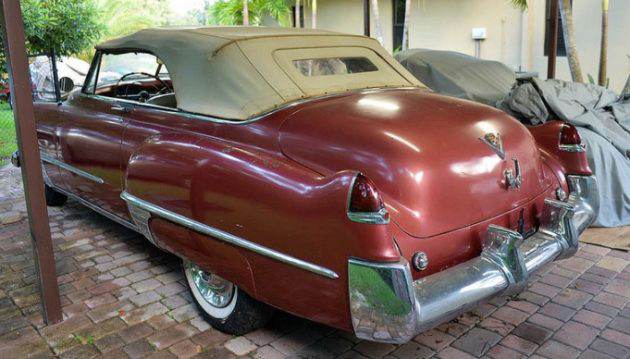 This old convertible sure looks nice from here! It appears complete and original except for the paint color. It looks like a really nice car and is said to be rust free. Whether it really is rust free or not, the idea of driving around in an old Cadillac convertible seems pretty cool.