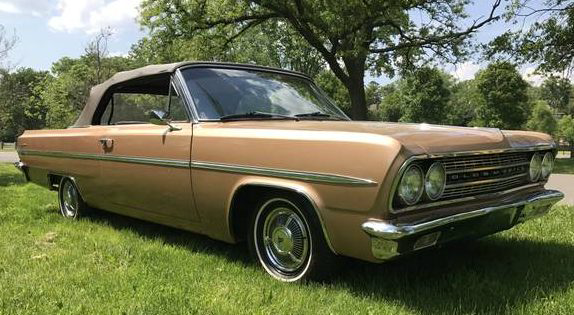 Though Independence Day is in the rear-view mirror (no pun intended), there is still plenty of time to take advantage of the gorgeous (for the most part) weather that has blessed us thus far. A perfect way to enjoy it is with this 1963 Oldsmobile Cutlass F85 convertible with factory air conditioning. Find it here on craigslist in Edison, NJ, with an asking price of $9,998.
Introduced in 1961 as a "senior compact", the Cutlass was the only car of GM's senior compacts to feature a V8 standard. For 1963, Oldsmobile restyled the Cutlass slightly, adding four inches to the car's overall length, which increased to 192.2 inches. The added length ultimately squared off the styling compared to the 1961-62 models, and gave a more upmarket look similar to the full-size Oldsmobiles of that year. Fawn tan with a black top enhances the car's overall appearance and lends the car a more grown-up look. Overall, sales for the Cutlass during the 1963 model year totaled 53,492 cars, of which 12,149 were convertibles, making this a rare car indeed.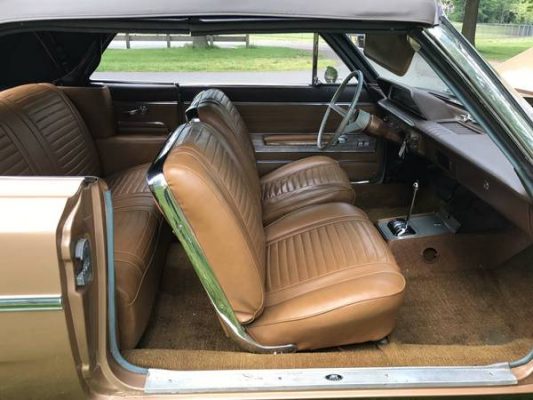 The Cutlass was considered the top trim option on the F85 for 1963, so it's little to no surprise that the car features bucket seats and floor shift, especially since the car featured is a convertible. This particular car features the three-speed Roto-Hydramatic, which was used on the F85 Cutlass from 1961-1963. The owner does mention that the transmission does slip occasionally, so this should be checked out.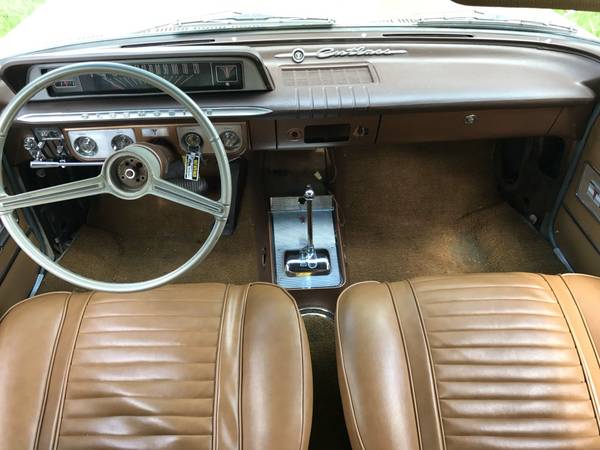 According to the seller, the odometer just turned 100,000 miles. Unfortunately, there is no picture of the engine or the engine bay, but most likely the car is powered by a 215 V8 with a four-barrel carburetor. Rated at 185 horsepower and 230 lb-ft of torque, the Cutlass's engine is no screamer, but should provide more than enough power for cruising, especially considering that the car's curb weight is around 3,000 pounds. As previously mentioned, the seller does mention factory air-conditioning, but does not mention if it is operable. He (the owner's name is Steve, by the way), also mentions that the "evaporator is in the trunk and still needs some additional parts". Additionally, the car appears to be missing its horn button and radio (I'm guessing it's an AM radio, but GM did offer a transistorized radio in 1963). On the positive side, much like the rest of the car, the interior appears to be in great shape, with only slight fading in the carpet. Overall, though, this car is in excellent shape and, once everything is sorted out, should make for a nice cruiser to take to the local shows and on a nice, winding country road.