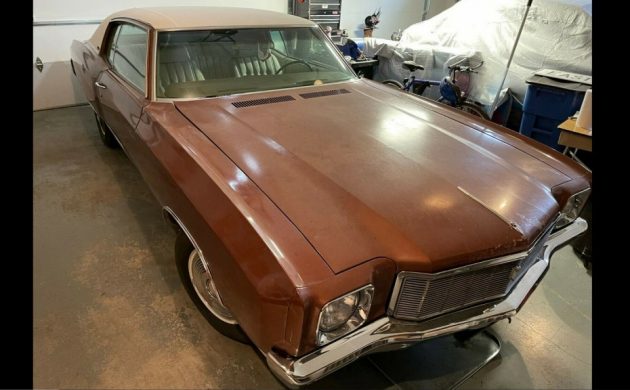 The best known of Monaco's four quarters, Monte Carlo has been called a "playground for the world's rich." Chevrolet's Monte Carlo brings that luxury to General Motors' most popular and pedestrian brand. This 1971 Chevrolet Monte Carlo in Topeka, Kansas avoided becoming a hot rod and even wears its original hub caps! Rust on the lower panels will need more than a smear of body filler, but the classic looks tidy inside, and apparently runs and drives as the seller says nearly everything "works as it should." The listing here on eBay has attracted at least nine bidders and a market price above $10,000. If you need it now, simply click Buy It Now for $15,000.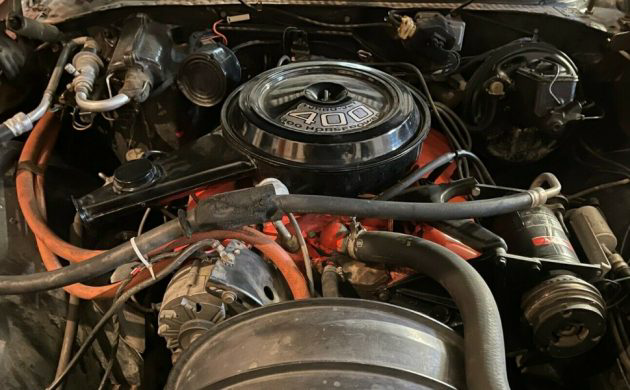 Most American engines achieved peak horsepower in 1970, and the 402 cid (6.6L) big block lost 30 HP for 1971, still coming in at an even 300 HP and 400 lb-ft of torque. This evolution of the storied "396" also responds well to mods if you need more thrust. Thanks to automobile-catalog for some details. Power mongers could still order up the 454 cid (7.4L) monster even though the prior year's "SS" model dropped off the map for after '71. (Editor's note:  correction made after publication.)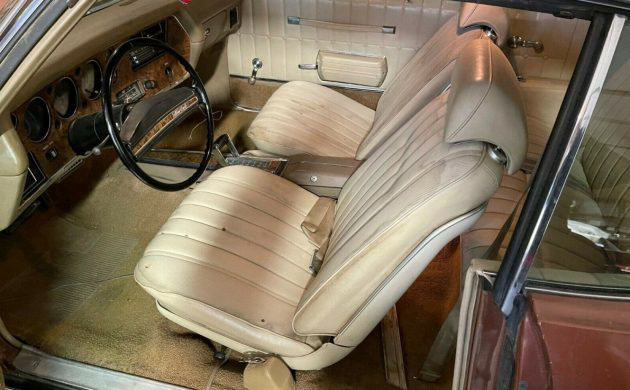 The light-colored interior and expanse of wood grain contrasts elegantly with the metallic brown paint, or the original Burnt Orange. At a mere $218 more than a Malibu, according to Wikipedia, the Monte Carlo represented a snappy upgrade. Air conditioning keeps you cool whether you're cruising the French Rivera or the bayous of Louisiana.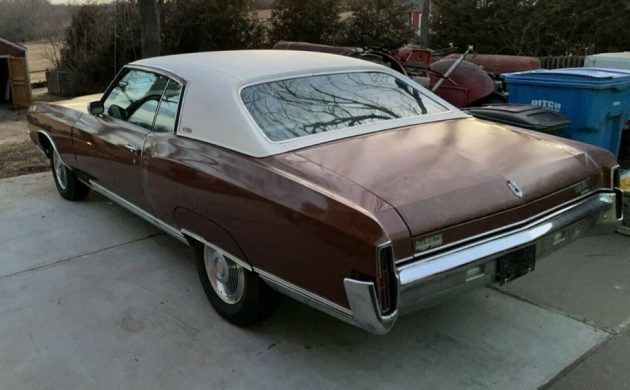 That rear bumper will need some work or replacement. With styling reminiscent of GM's flagship Cadillac Eldorado, the Monte Carlo looks especially classy with this specimen's vinyl top and rear wheel skirts. Faded paint on the trunk suggests outdoor storage or overzealous use of automatic car washes. Finish this car and drive it to a black tie soiree, and you'll garner more stares than a Mercedes-Benz S600 that cost over $100,000. What posh event would you crash in this Mediterranean-inspired luxury coupe?