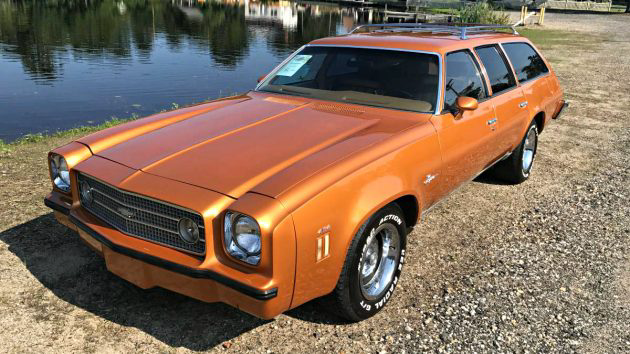 Although the 70's brought about several styling changes, some cars were equally as attractive as their previous models. For instance, this 1973 Chevelle Laguna wagon is a real beauty with its short urethane front end, and simplistic body lines with little in the way of trim. This magnificent looking machine has covered only 79,000 miles in its lifetime and is a factory 454 V8 wagon! Appearing extremely clean and well kept, this tidy Big Block family hauler is offered for $18,500. Take a look at it here on craigslist out of Upper Pittsgrove, New Jersey. Thanks to our faithful reader Pat L. for the submission!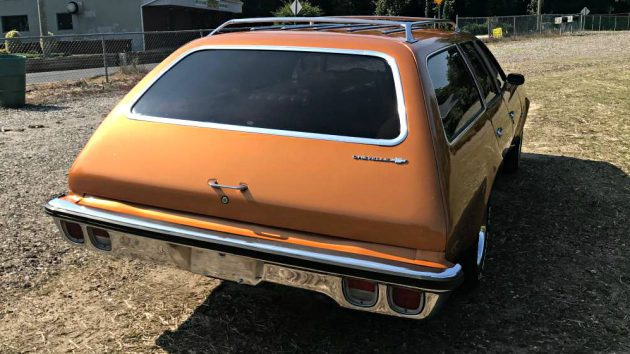 With heavily tented windows, it is difficult to see the interiors condition. Trying to focus on anything other than the beautiful flawless bodywork will prove to be difficult. Some cars of the 1970's had some interesting styling that would down right cause a slight stinging sensation to the ocular nerve. Thankfully this Laguna wagon is quite pleasing to the eyes, and the simple styling with its "rounded off corners" really make this wagon even more appealing. As far as cool muscle wagons go, this one ranks rather high with its factory 454, air conditioning, and its great storage capacity.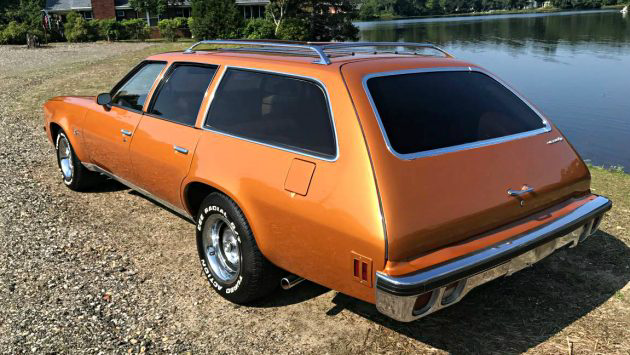 Although in the northeast, there is no evidence of rust, corrosion, or any flaws for that matter. The Burnt orange paint lies on the body wonderfully, and has a lovely depth, with its metallic finish. All of the chrome and trim appears in order, with no rust or dings in sight. Well taken care of, it is rather surprising that this big block wagon has survived as well as it has. With a stunning appearance and a heart of gold, could you resist this sharp big block survivor?