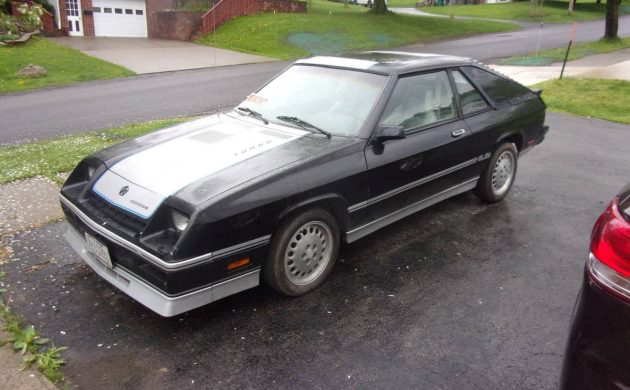 This 1987 Dodge Shelby Charger is a barn find of sorts, but it hasn't been hiding in the dark corners of an ancient structure for long; it went into storage in 2018, so it remains somewhat fresh despite its hiatus from the road. Big money was spent on the car in the preceding years, which makes it even stranger that it ended up being forgotten in storage. The Shelby's paint is tired in places, and the headliner is said to need replacement, but it's still a decent driver-quality example of a rare 1980s performance car that offers respectable performance today. Find it here on craigslist with an asking price of $6,500 and located near Buffalo, New York.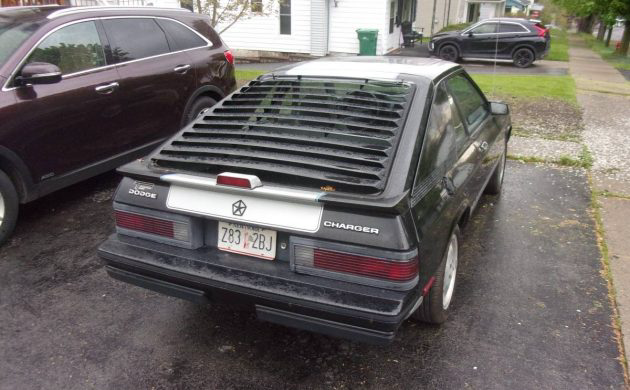 Thanks to Barn Finds reader Mitchell G. for the find. 1987 was the final year of the Shelby Charger, with just over 1,000 built and sold as-is, with another 1,000 or so purchased by Shelby to convert into GLHS models. By this point, Shelby had performed some additional fine tuning to extract more performance out of the homely 2.2L four-cylinder, making a 1987 model the one to buy if you're looking for this rarely seen Shelby car. The combination of a Garrett turbocharger and fuel injection pushed output to a respectable 146 b.h.p. Anecdotally, as someone who grew up with these old-school New York plates on his car, I miss this design – so simple, yet so patriotic. You never seem them anymore.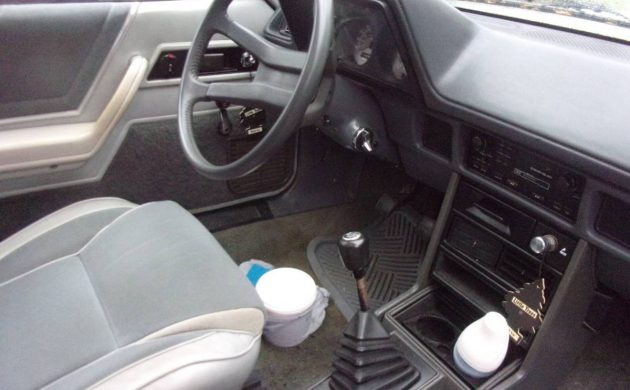 The interior features the Shelby-specific bucket seats and the preferred manual transmission (an automatic was optional). Despite the upgraded power not seeming all that impressive by today's standards, you have to look at the overall Shelby package to fully appreciate it. It included firmer suspension, quicker steering, better brakes, a free-flowing exhaust, and obviously all of the visual clues, from body stripes to the front air dam. The interior appears to be in good shape overall, with what looks like a factory radio still in place. As described above, the seller feels the headliner should be replaced, but doesn't elaborate as to why. I wonder if that moonroof – which the seller claims was factory installed – caused water ingress that stained the headliner.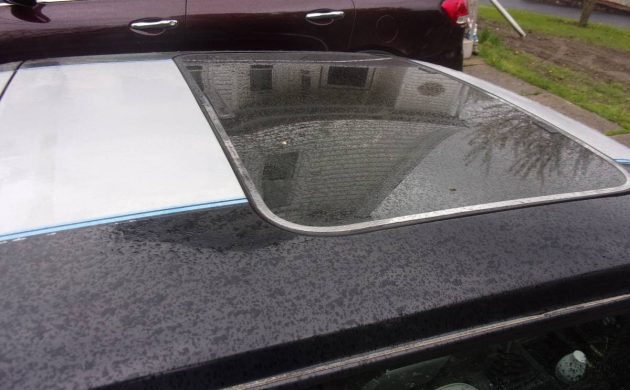 Production numbers probably exist somewhere on a Shelby fanatic's site that tell us how many of the Shelby Chargers left the factory with the moonroof option; I don't know that it matters much in terms of increasing the value of one of these cars. They are desirable, yes, but it seems to me their values haven't reached the level where specific options are swaying prices dramatically in one direction or another. The seller notes $2,800 in repairs spent in 2017, but doesn't elaborate as to what they included. The tires are new and it has a fresh New York State inspection, so the odds seem decent that there's a good runner underneath those racing stripes.