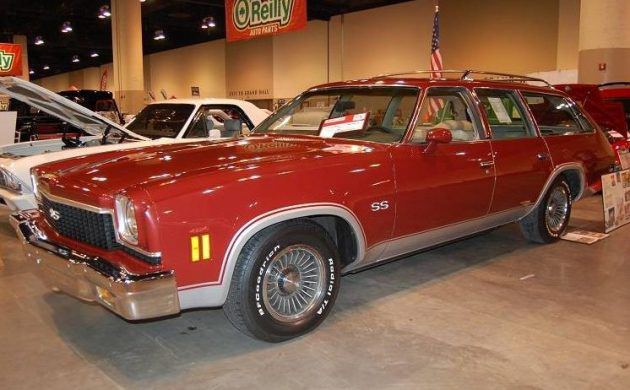 One-year only cars of any significance always draw attention in the automotive world. While GM made plenty of big block wagons in the 1970s, there was only one year it could be combined with the Super Sport or "SS" package. This shiny red 1973 Chevelle SS 454 Station Wagon in southwest Iowa is one of those rare beasts of burden, and this show-winner can be yours for $25,000. Running and driving details escaped the listing here on Craigslist but the seller indicates that the air conditioning "blows cold," so that's promising. Neither the "original interior" nor the mighty 454 cid (7.4L) big block are depicted so we must interpret the listing as a teaser for local purchase. Thanks to eagle-eyed reader Ikey H. for spotting this unicorn.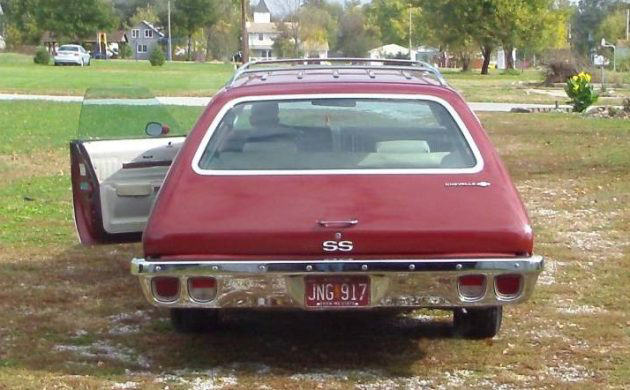 Chevy brought a complete overhaul to the popular mid-sized Chevelle for 1973, though the rear lights echo the outgoing 1972 Malibu for continuity. The white interior, probably with black carpet and dash, makes a dashing alternative to black and other darker colors of the day. It would be no surprise to see a trailer hitch out back, as pulling a camping trailer with a rig like this would be been 100% American in the mid-'70s. In fact trailering could make the perfect excuse to justify the four-barrel Turbo-Jet 454's 245 HP and 375 lb-ft of torque when debating with your spouse.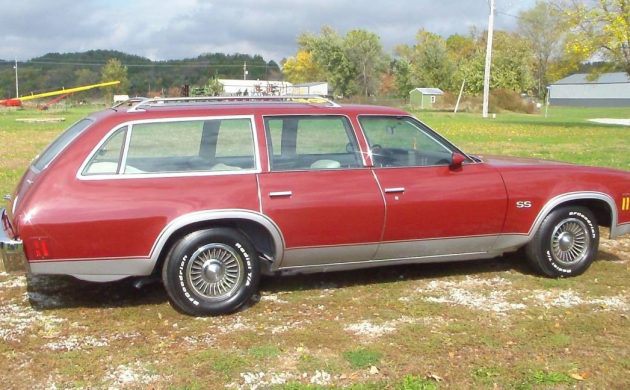 At first glance I suspected aftermarket wheels or incorrect hub caps grace this SS Wagon, but you're looking at 1973 Turbine I wheel covers shown in the factory brochure. Thanks to Motorologist for some details.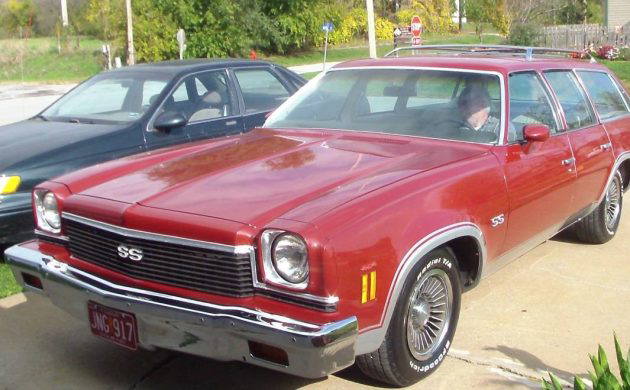 We've about run out of pictures so here's another one of the left front. One respray in base coat / clear coat freshened the Super Sport at one point, and if the interior, engine compartment, and undercarriage check out as well as these pictures, this would be one fine specimen. At a reported 88,000 miles, this Chevy should have plenty of life to give. Had you heard of Chevy's SS 454 Wagon?