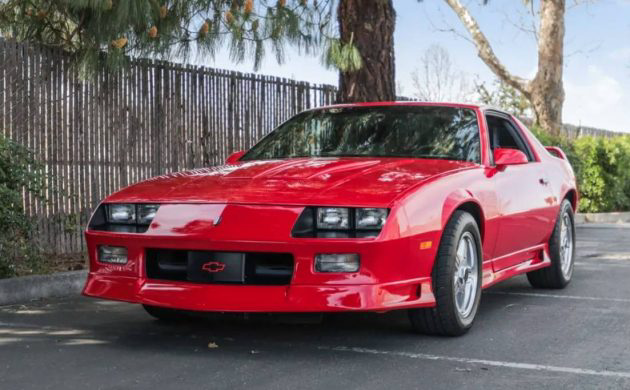 The 1LE Camaros were from the glory days of GM new car sales, when there were seemingly endless ways to configure a car. The options lists were as long as you wanted them, and while it must have been hell on salesmen who just wanted to move metal, customers likely felt as if every GM product they bought was made just for them. Of course, this labyrinth of options codes also led to GM sneaking in some high performance Easter eggs like the 1LE Camaro seen here, which required some fancy footwork to trigger the correct sequences to secure a factory-warranted track car. Though known for being spartan, this 1991 Camaro 1LE is one of a handful with leather seats. Find it here on craigslist for $15,500.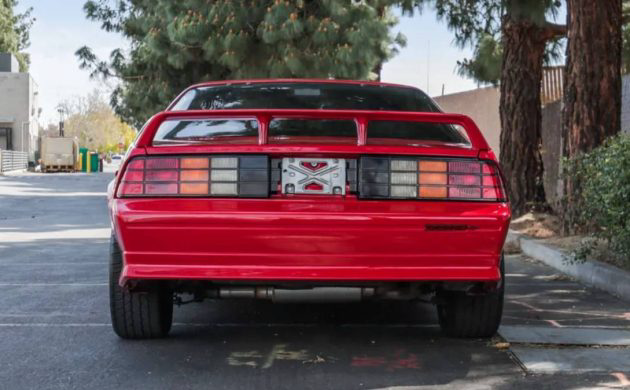 The seller does a fine job of explaining how ordering the manual transmission-equipped 1LE worked, which consisted of choosing a Z28 with the 5.0L V8, check off boxes on the RPO for G92 and G80, and then delete air conditioning from the RPO. This gives you a Camaro with 3.42 gears and positraction, and then a whole host of other track-friendly features. These included an engine oil cooler, upgraded four wheel disc brakes, heavy duty suspension, dual baffled fuel tank, and zero luxuries inside. Unless, of course, you decided that your track car needed leather seating, which apparently was still an option. An old forum post from ThirdGen.org claims just 14 1LE cars were made in 1991 with this upscale option.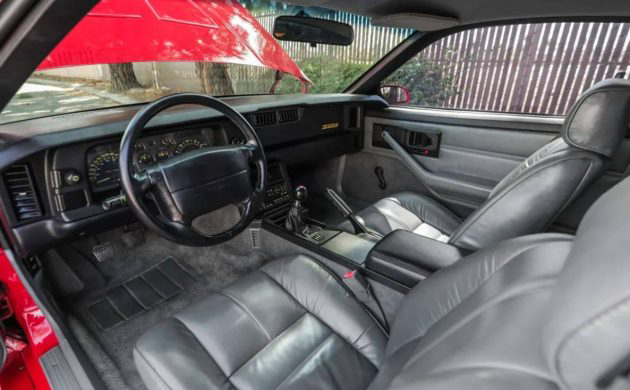 I'm not sure how I feel about this, but I don't hate it. Because if I'm just driving my hard-riding muscle car around some local backroads on the weekend instead of the local road course, I may actually want to be cosseted by leather seats. They look awfully well padded, too. On the other hand, for what this car is, it does seem somewhat ridiculous to see Buick Park Avenue-style seats inside. I suspect I'd want to put these in storage and fit some Recaro buckets in gray cloth to at least somewhat match the backseat, and keep these rarely seen leather buckets in perfect condition in clean storage.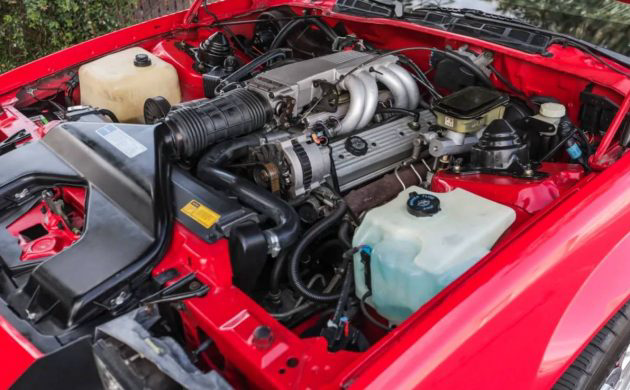 This Camaro is really an ideal candidate for a collector car you won't be afraid to drive. The paint isn't original, and there's over 86,000 miles on the clock. It's in that sweet spot of having clearly been loved, but no so overly-preserved that you don't dare take it out of the safety of the garage. Many of these 1LE cars show up with delivery mileage only on them, effectively rendering them to paperweight status. For a model that is meant to be driven, and is perhaps one of the most analog Camaros built in the last forty years, this is the one I'd buy and happily put 10,000 miles on every year. Thanks to Barn Finds reader Larry D. for the find.