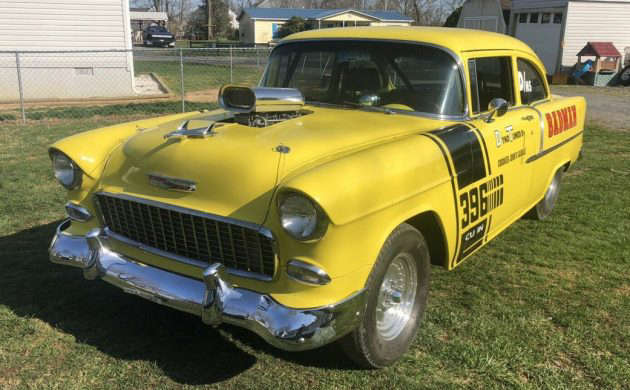 Art imitating life or life imitating art? In the '60s, drag racing standouts like Gassers and Funny Cars were memorialized by assemble-it-yourself model kits. One, in particular, was a 1955 Chevrolet 210 that lived as a 1/24 scale Monogram kit known as "Badman". The artistry was designed by Tom Daniels and for your review, today, we have a real, live 1/1 scale of the Monogram Badman. It is located in Bunker Hill, West Virginia and is available here on eBay for a current bid of $28,501, with twenty-two bids tendered so far.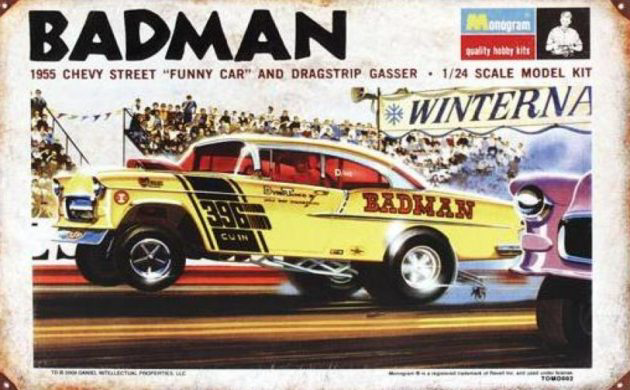 We have covered the drag racing phenomenon known as the "Gasser" here on Barn Finds with subjects like this Ford Anglia but mainstream marques, like Chevrolet, were part of the action too.  Chevy small-blocks, and later Mark IV big-block engines provided plenty of grunt as they were well-acclimated to racing modifications. Beyond that, it was a matter of an uplifted front end for weight transfer, overall weight reduction, rear traction modifications, and perhaps, radiused rear-wheel wells to accommodate oversized slicks. While the kit appears to no longer be a part of Monogram's current catalog, it can be found on eBay and other online sources.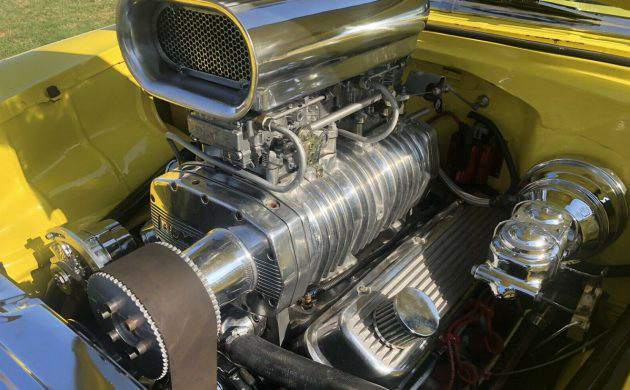 But why bother with a kit, when you can buy the real deal right? And this real-life example is pretty impressive in its outfitting. It is powered by a "blown" 454 CI big-block engine (even though the model has "396" emblazoned on its flanks while the actual kit included a 283 CI small-block motor) connected to a Turbo-Hydramatic transmission and then lashed to a Ford 9″ differential with 4.11 gears. Built over six years ago, this Badman is equipped with many mods and mechanical racing features. The seller states, "runs excellent and fast". There's no reason to assume otherwise!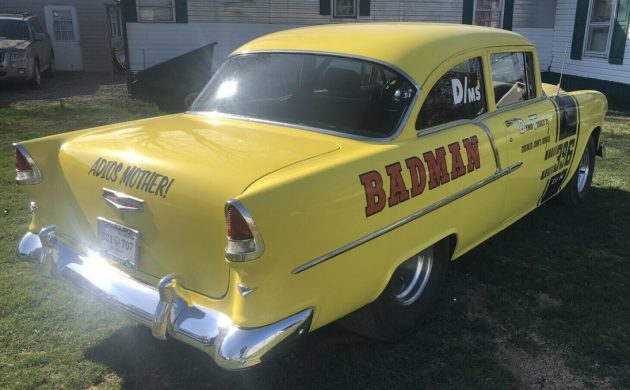 As for the exterior, it is a faithful reproduction of the original Badman with the possible exception of the rear wheel wells, they were radiused on the model but the seller, in this instance, has kept the standard openings and tubbed the wells with a professional installed Warner tub kit. The seller states that a modern two-stage canary yellow finish has been applied and the only body detractions are some waviness in the hood caused by bracing necessary to allow the supercharger to protrude. The seller adds, "the car was built to take the shows the car gets a lot of attention everywhere you take it".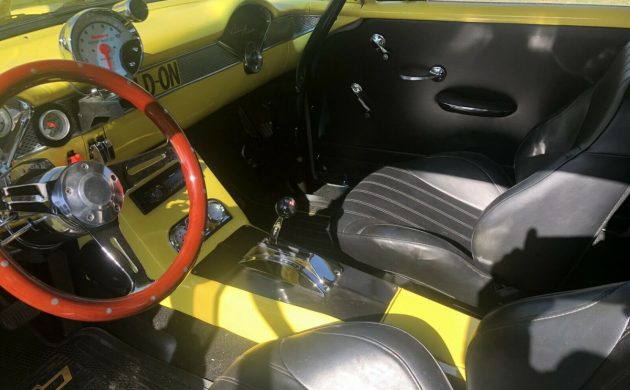 The interior has more of a comfort/cruising vibe than it is a full-on racer environment and that is logical as this Badman isn't really designed for drag strip action. There is an installed roll bar but it is unknown if it is up to NHRA standards but it's a nice touch nevertheless. The comfort factor extends to the sculpted bucket seats (a hard-core Gasser would probably have just a driver's seat) and the custom center console. Also, there are nicely crafted aftermarket gauges occupying the original '55 Chevy instrument panel binnacle, the kind associated with a street cruiser or a custom.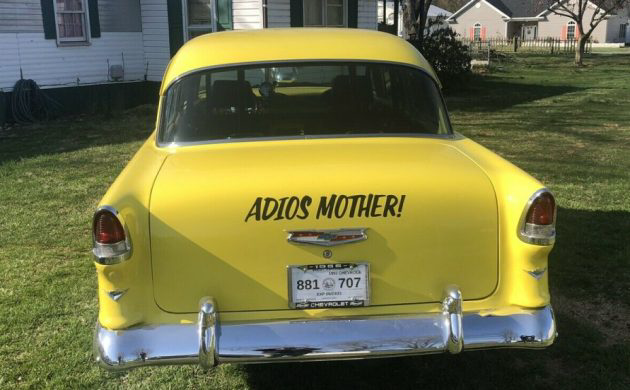 Faithfully reproduced it is, and this Chevy would be the major attraction at a local show or cruise-in. If I had my druthers, I'd lean towards a Two-Lane Blacktop presence primarily for its dreaded stealthiness and almost hands-off persona. Let's face it, if this Badman is your thing, you're going to have to like attention, right?