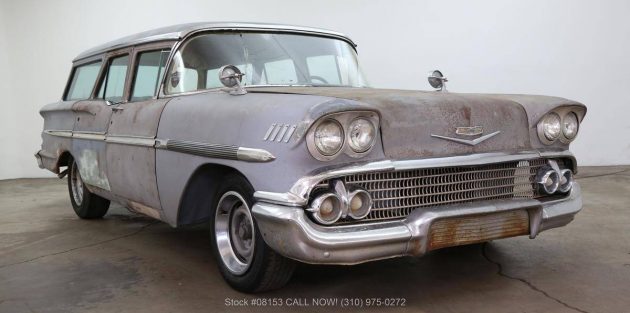 Are you a fan of wagons from the 50's and 60's?  I sure am.  Although I didn't grow up riding in the back of one on family vacations, I do appreciate the nostalgia that they bring.  This particular car is a 1958 Chevrolet Nomad and it's listed for sale here on Hemmings in Beverly Hills, California, with an asking price of $15,750. It 's going to need a dedicated new owner to see it through to completion. I would enjoy driving it in the primer grey while I did upgrades and repairs on the weekends, but with all the chrome trim, these cars look amazing painted a bright color. What color would you paint it?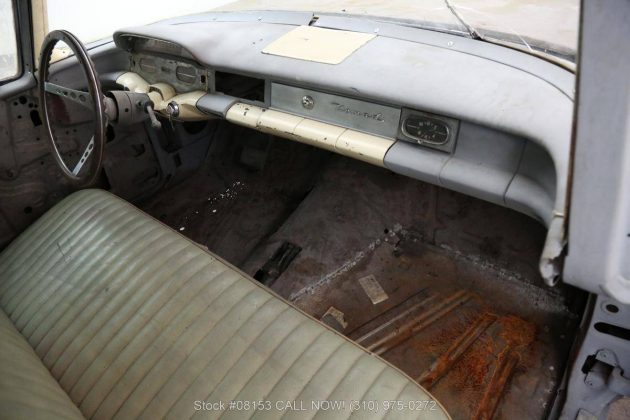 There aren't a lot of details in the ad, but you can tell this car has had some work done to it.  Clearly the floors are bare and need some more attention to get them repaired.  Almost all of the interior has been stripped along with most of the exterior trim.  One of the neatest features of these cars is the art deco dash.  It features similar curves and details that the exterior does.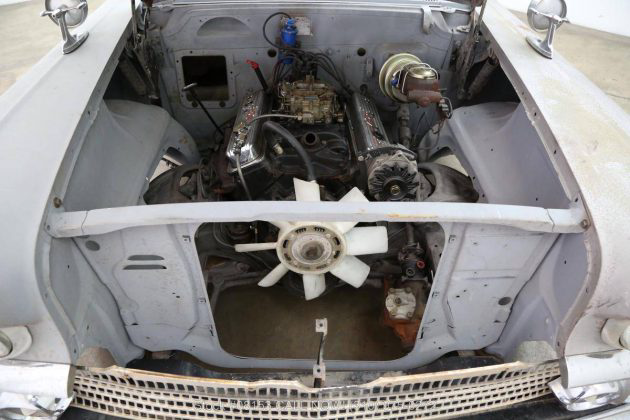 The ad does say the car comes with an "engine and transmission" but there are no details as to the specifications or condition.  It looks like a pretty typical small block Chevrolet motor.  The exhaust and gas tank looks new.  It will obviously need re-wired, a cooling system, and other work to even begin thinking about making it road worthy.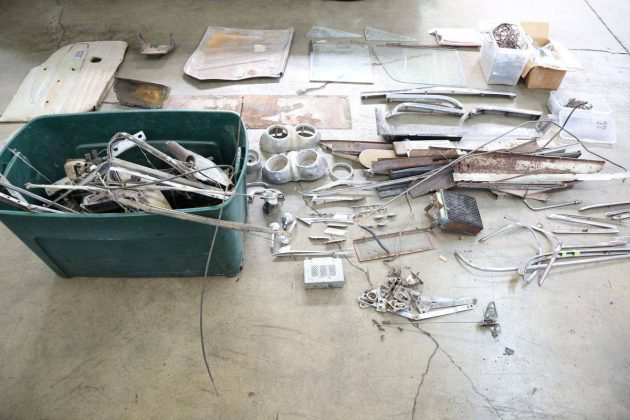 Hope the new buyer has a good polishing wheel!  There's acres of trim and bits to be restored and polished. This era of cars is known for a ton of chrome and polished trim, with wagons featuring that much more. It looks like the pile of parts may be complete, but it will be hard to tell until it can be sorted and organized. Along with a buffer, hopefully the new owner will be detailed and motivated to finish this project.