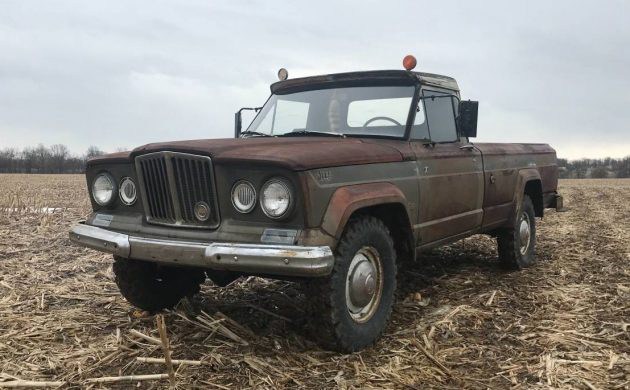 In my opinion, old 4×4 pickups are the epitome of a no-frills workhorse, and this find is no exception. Located in Connersville, Indiana, this 1966 Jeep J300 is straight from the heart of the Midwest where I'm sure it's worked many long and hard days, likely on a farm. This find can be found here on craigslist with an asking price of $5,000.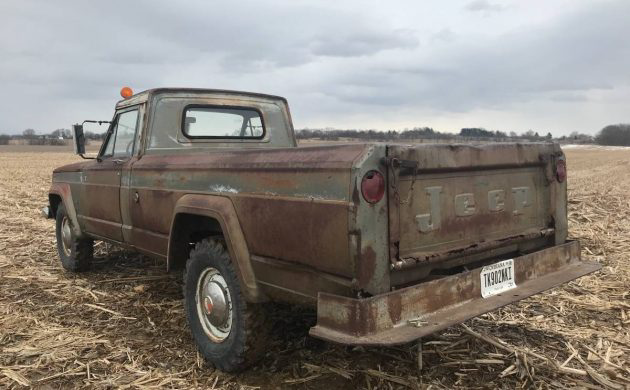 It's clear that this Jeep has seen several salty Midwest winters over its 53-year long life, as evidenced by the presence of rust throughout the body of the truck. However, despite the rough appearance, the seller claims that the pickup runs and drives excellent. The rear bumper appears to have been swapped out for a more utility oriented unit, as evidenced by the thick construction and pin-type hitch seen in the image. The new tires that the seller put on are tall and knobby and combined with the large mirrors they give this truck a great visual appearance. Additionally, the seller states that the complete brake system has been sorted through and overhauled.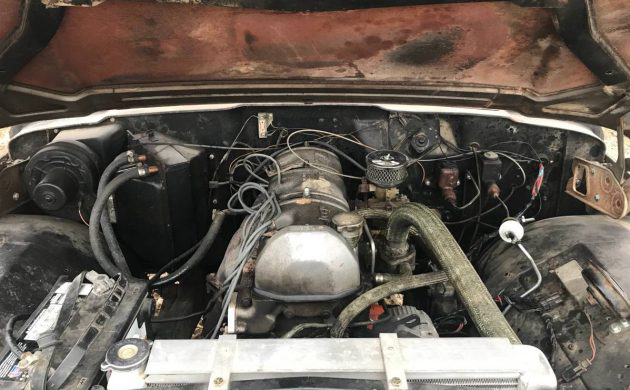 The engine under the hood is the claimed original 230 Tornado inline six which is mated to a three-on-the-tree manual transmission. According to PickupTrucks, the Tornado inline six was rated at 140 horsepower and 210 lb-ft of torque, which should be great for the application we see here. The engine benefits from a recent cooling system and fuel system overhaul. The seller says that he's added 4,000 of the 41,000 miles shown (no indication on if the odometer has rolled over) in the last year, stating that the Jeep is ready to drive as soon as the next owner acquires the pickup.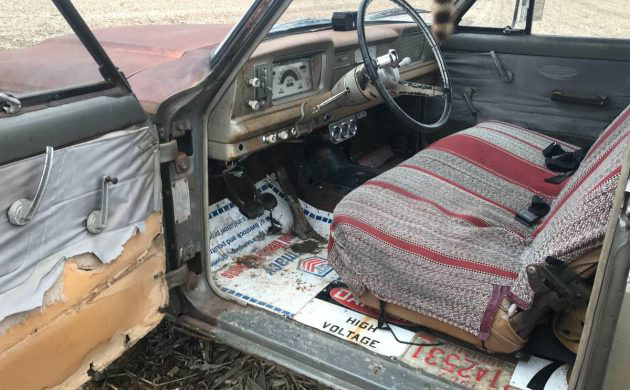 The major downside of this find, apart from the rust, is the interior, which the seller openly states needs work. The floor pan has been patched with signs and license plates on both sides, which I find a little bit worrying, although the rockers look fine. Also, according to the seller, some of the gauges are not functional. I couldn't help but notice the raccoon tail hanging from the rearview mirror and the tractor knob on the wheel, furthering the uniqueness of the truck.
At the end of the ad, the seller summarizes the truck well by saying the truck "old rusty, leaky and dirty but is very unique and head turner." While it's certainly not perfect, the truck is not something you see every day and could provide the right person with a lot of fun. Do you think this truck is worth the $5,000 asking price?