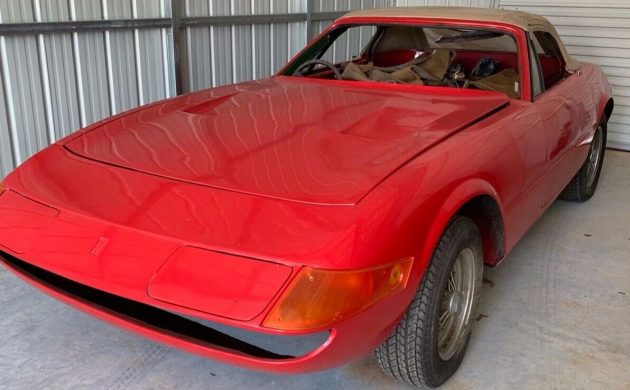 In the land of automotive replicas, there's a thin line between a high-end recreation and someone's forgotten backyard concoction made with old Fiero and Firebird parts. This "Corvarri" seems to be the former, with lots of money spent to incorporate some details that make it more sympathetic recreation of an original 365 Daytona that sells for boatloads of money today. The seller notes that the original builder poured about $20,000 into its design and assembly before an untimely car accident took his life. Find the replica here on eBay with a suggested opening bid of $7,000 and no action yet.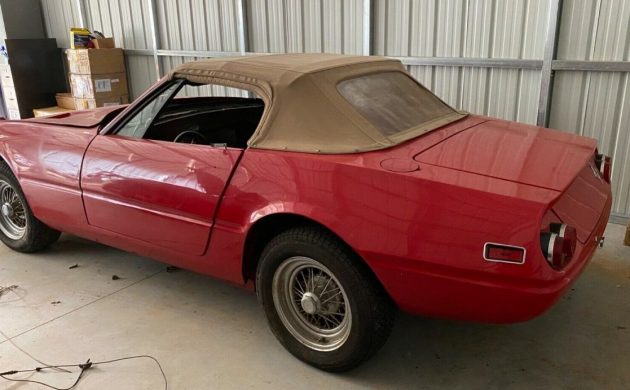 The desire to build a kit car in such a fashion that it closely mimics the original is a fascination I've never quite come to understand. While the motivations are obvious – few of us can walk up and buy an original Ferrari Daytona, and they never officially made a convertible – I would just do it as cheaply as possible, as you're still going to fool most non-enthusiasts. However, once you start pouring real money in as the original owner of this replica did, it becomes a slippery slope. In this case, the builder welded in a Triumph TR7 windshield frame to give it the correct rake for a Daytona and incorporate side vent windows, just like the real deal.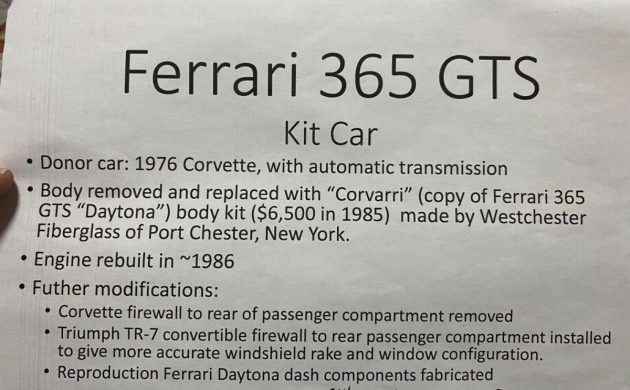 As you can see, the original builder was documenting his progress with the Corvarri to ensure the next owner or visitors to a local car show understood just how much work went into it. The incorporation of the bodywork from a Triumph TR7 is further explained, along with the original donor car Corvette that brought it to life. The eBay listing does show photos of a custom dashboard that mimics the original Ferrari piece, which I'm assuming was fabricated from scratch. Other details are actual Ferrari components, such as the turn signals which are stamped with the familiar Carello markings.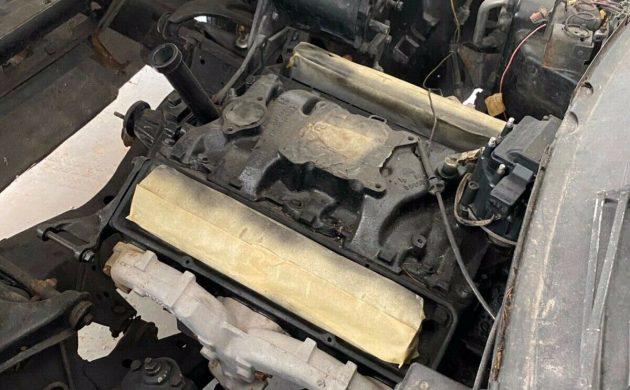 The engine was never re-assembled, and the Corvarri is largely in a state of half-completion. The small-block Chevrolet engine was rebuilt but the intake and valve covers haven't been installed. The seller notes the engine will come with a set of Dellorto carburetors and a special manifold to mount on an SBC, and pictures also show a pair of Ansa mufflers that again, mimic the style found on a real Ferrari 365. The amount of work done here is impressive, but there are some gaps – such as not having an interior – that the next owner will have to fill in. Overall, if you have to own a replica, this one looks like it's off to a good start.