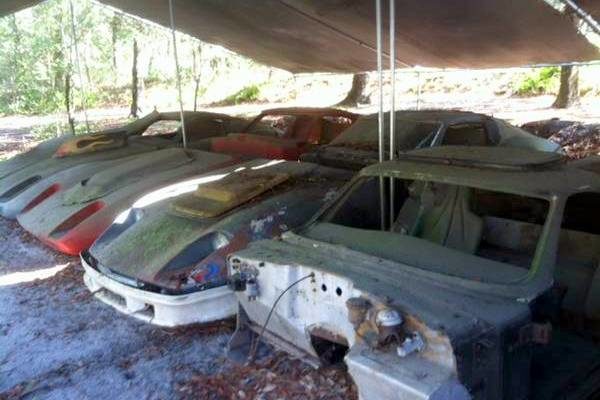 Every once in a while a Fiberfab Jamaican will show up for sale online. Normally, kit cars turn me off, but the Jamaican is different. It featured some very attractive curves and could be mounted to a variety of chassis from the likes of Triumph, MG, and Austin-Healey. That put them on a different level than most Beetle based kits. Finding one of these cars isn't too hard, but this is first time we have stumbled upon a whole stash of them. The seller has a TR4 based one with the original drivetrain for $2,500 or one with a 302 V8 and 5-speed for $3,900. Another car is sitting on an AH frame that is setup to accept a V8 for $2,300! There's also a handful of bodies available for $1,200 each. So, if you are looking for some fabricating fun you can check these out here on craigslist. Thanks goes to Philip R. for the tip!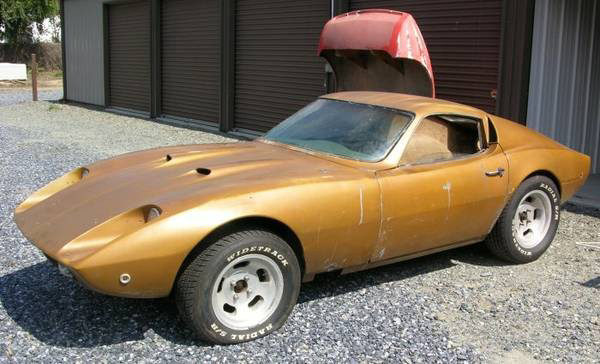 The Florida location of the seller does make me wonder if some of those unused bodies were leftovers from the factory. Either that, or someone really liked to build kit cars! This gold Jamaican is probably the best of the bunch. It's sitting on a Triumph TR4 chassis, but I'm not sure what the seller means about the optional sale of the V8? The green one with the TR4 engine in place might be the one to get though if you don't care that much about cosmetics. Heck, the car with the Austin-Healey under it might be worth buying just for the frame! Either way, I hope a few of these get dragged home and completed. We could always use a few more of these handsome Jamaicans running around!
Have something to sell? List it here on Barn Finds!