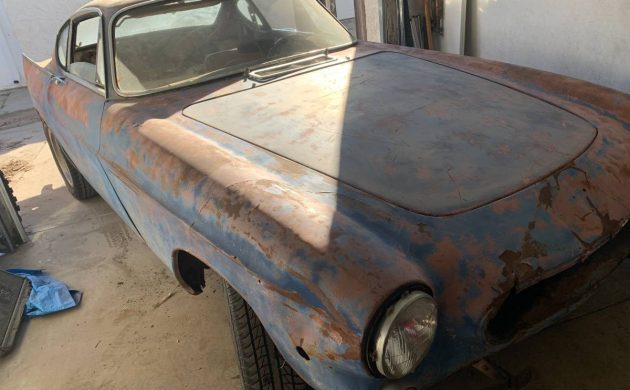 Whenever I think of these cars, a British TV spy show from the 1960s comes to mind. Roger Moore tooled around in one of these beauties as Simon Templar in The Saint. The P1800S would enjoy a long run from 1961-73 and Volvo built nearly 48,000 of them during this time with a few adjustments along the way. This 1800S, either a D or E Series car, was built in 1964 and has been sitting for at least 30 years. It has rust and will need a bunch of work, but when was the last time you saw one of these cars? Located in Long Beach, California, this Volvo is available here on craigslist for $2,800 without a title. Thanks, MattR, for finding this cool set of wheels for us!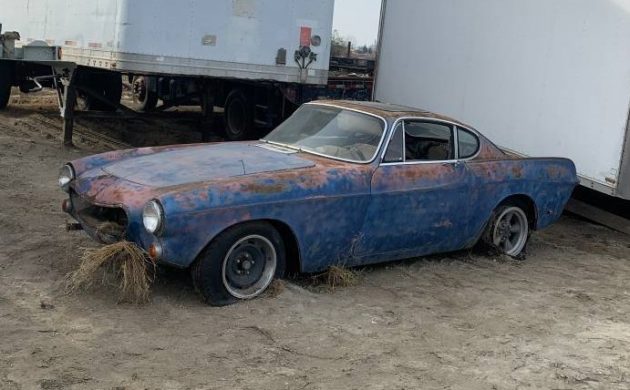 The somewhat iconic P1800 was a 2+2, front-engine, rear-sports car built in Sweden by Volvo Cars for most of the '60s and part of the '70s. It would morph into a wagon referred to as a "shooting brake" during its last couple of years. The mechanicals of the P1800 was derived from Volvo's dependable Amazon/122 series of cars. The one that Moore drove was from 1962 and was white in color, thus supporting Volvo's goal of portraying the automobile as a stylish touring car rather than a sports car.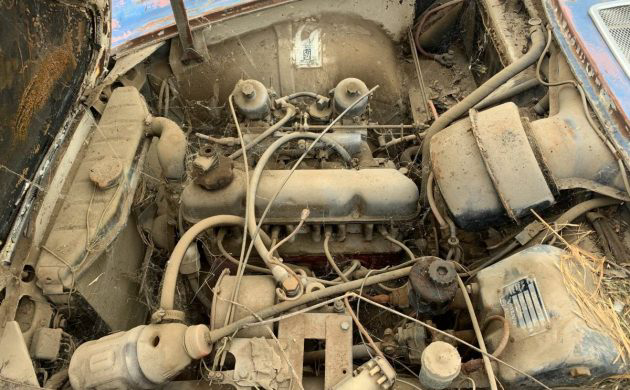 During 1963-65, Volvo built two models of the car that differed little, but the production of both crossed over in 1964, so we don't know which of these machines the sellers actually is. The P1800S-D saw 4,500 produced, while the 1800S-E netted 4,000 copies. Both were powered by Volvo's 1778cc inline-4 which output 108 horsepower with a 4-speed manual. These cars were known for their durability. In 1998, the 1800S was certified as the highest mileage private vehicle driven by the original owner in non-commercial service. It had covered 3.25 million miles until that party's death in 2018.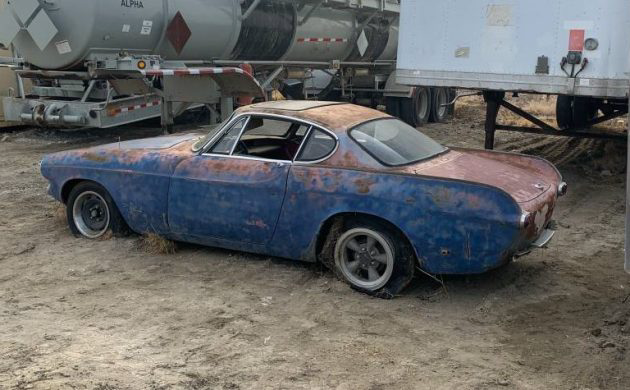 The seller's car has been laid up for more than 30 years. Since he refers to it as a field find, the photos taken of it indoors must have come later. We're told the 1964-65 editions are the best years to have, but a true P1800 enthusiast will have to educate us as to why. The VIN is said to identify this car as black over red in color, but the body looks blue in someplace and red in others. Rust has consumed the trunk, floorboards, and some fender wells, but has spared the areas around the windows and the car's various curves. All of this is more work than the seller has the time or inclination to tackle.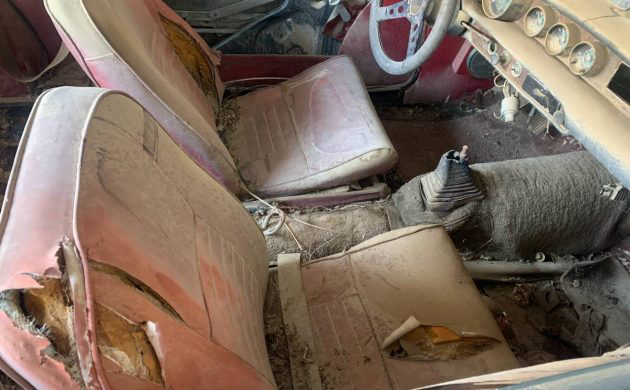 As a sign that not all is lost, the doors open and close as they should with the proper gaps, and the same is true of the hood and trunk lid. The car received a sunroof after-the-fact of which the seller says looks okay (leaks?). The interior is original, and it appears that most everything is going to need replacing or recovering. The odometer reads 89,000 miles, but the seller says it's broken, so who knows what the actual distance has been.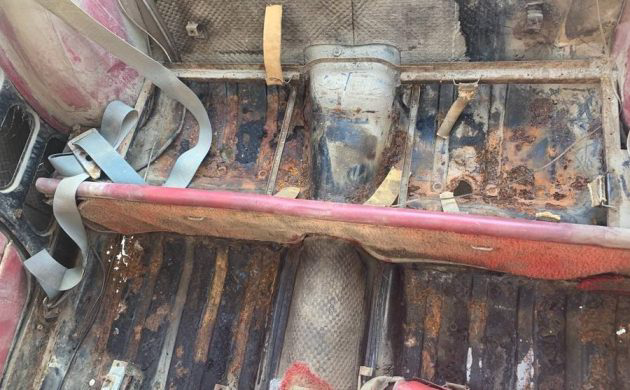 A piece of good news is that we're told that the engine will turn over, but we assume that's manually, not with a battery hooked up. The Volvo will come with a bunch of extra part including stainless trim pieces and interior door panels. Also, spare cylinder heads, a transmission, and various odds and ends. The car is priced the way it is because the title has long since disappeared and a Bill of Sale will have to do. But this could turn out to be an interesting acquisition as Hagerty says one of these in top shape will run $42-77,000. And then you, too, could drive around as if you're a suave British adventurer!