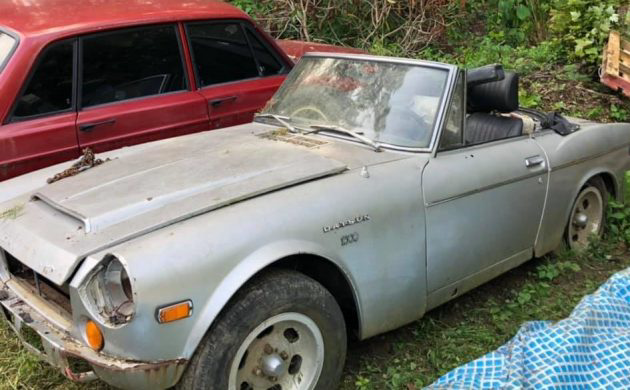 Before the 240Z, there was the 1500/1600/2000, a little sports car series out of Japan that was better known there as the Fairlady. Its main competitors were Triumph, Fiat and MG, particularly the MGB. The roadster, with differing engine sizes (and thus the differing names), were produced between 1963 and 1970, seeing more than 60,000 units. The 1600 series was nearly two-thirds of the total, including this one from 1969. It appears to have been sitting out in a field for ages in Barkhamsted, Connecticut (west of Hartford) and available here on Facebook Marketplace for $1,500. No title will be provided. Thanks to Vacek Miglus for this tip!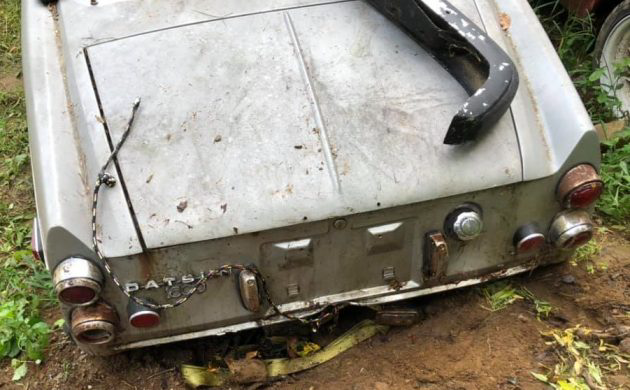 The roadster started out as the 1500, powered by a 1.5-liter inline four-cylinder OHV engine with a single carburetor outputting 77 hp. It was a three-seat convertible with front buckets and a transverse back seat. Later, a second carburetor was added, bumping horsepower to 85 horsepower. Toward the end of the run, the interior was redesigned and the back seat was done away with. The car became the 1600 about mid-way through the run, with engine displacement rising to 1.6 liters and 96 hp. Unlike the 1500, the 1600 would last through 1970 and the end of production. Parallel to the 1600 in the sales literature was the 2000, powered by a single overhead cam engine with twin carbs and 135 hp. All these cars were retired once the 240Z was in production.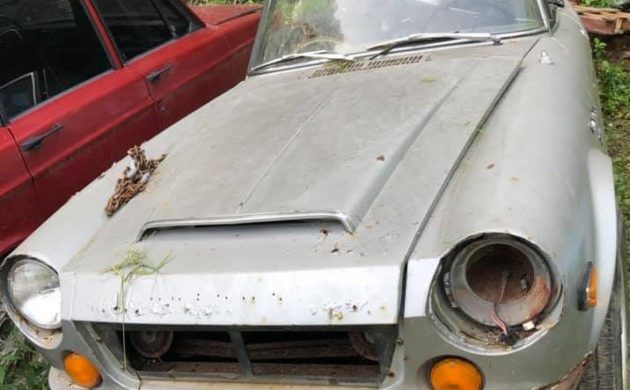 The seller's car is offered for repair or parts but without a title. Information about the car is limited and the photos don't reveal much. We're told the car had 64,000 miles on it before it was put out to pasture for reasons unknown. The ad says it has an automatic transmission, but that has to be in error as these cars only had manual shifters. Resale value on these cars is hard to peg, but a few postings point to $10-15,000 at the top end for a 1600 in really good condition. While the seller isn't asking a king's ransom and if the buyer's goal were to restore this car, the cost would easily put the buyer upside down. Perhaps thinking of this as a parts car is the better route, assuming what you need is on this car in useable condition.