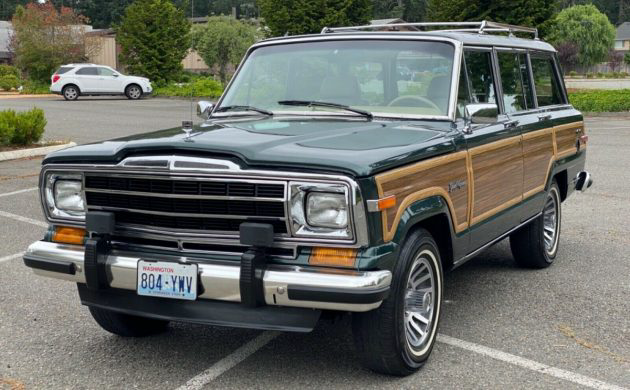 Talk about old-school-cool SUVs, this 1991 Wagoneer marked the end of an era and is one of the most sought-after in the current market. It can be yours if you check out this listing on eBay, from Tacoma, Washington. Let's look closer!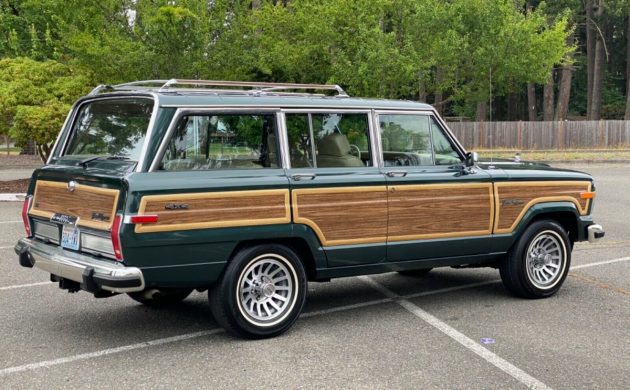 For those of you unfamiliar, allow us to fill you in: The Wagoneer replaced the original Willys Jeep Station Wagon that had originally been introduced in July 1946, and Wagoneers cruised off the lot and onto roadways on multiple continents from 1962 to 1991. The new "SJ" platform on which Wagoneers rode was shared with the Gladiator pickup of the day, and went toe-to-toe with the offerings from the other major players in the SUV game.
Wagoneers were built by Willys-Overland / Kaiser, AMC, and eventually Chrysler, over a course of almost thirty years, which made them the second-longest-running Jeep product, and the longest-running U.S. domestic vehicle on one platform. They were considered more luxurious and rode much more like a car than the mostly-utilitarian units from the competition. They could be had in multiple configurations, with a number of powertrains and "creature-comfort" accessories, and they were used by a number of law-enforcement and government agencies. Long story short: Wagoneers were great, with a very loyal following, but they eventually had to step aside when the world moved on.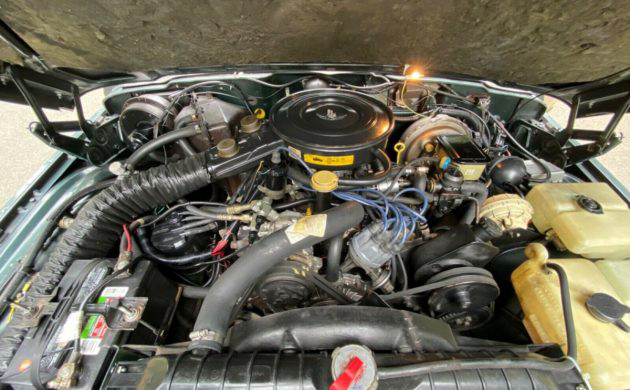 The example which we present to you today is a bit of a rare bird to start with, as only about 1,500 were produced in that final production year. The "Final Edition" was more of a gimmick than anything, but it meant that the vehicle had been purchased after the February of 1991 announcement that there would be no more of them.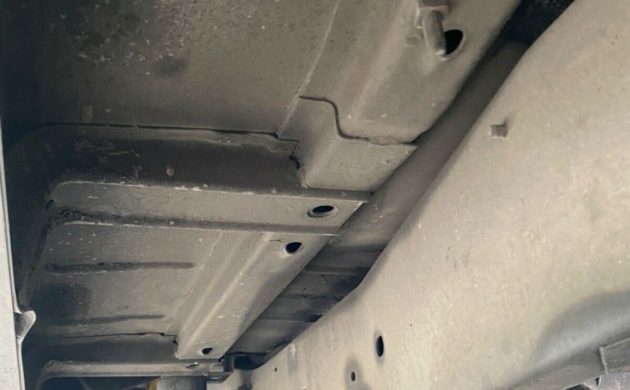 The seller gives us some excellent pictures and a pretty straightforward description. We are told that it has no rust, has traveled 132,000 miles on its 360-cubic-inch V8 with automatic transmission, and is finished in a shade of green that allegedly was only applied on a handful of them. We're told also that everything works as it should, and that is has no blemishes, nor has it ever seen off-road conditions. It has the.  From the pictures alone, one could gather that it is in amazing condition for the miles.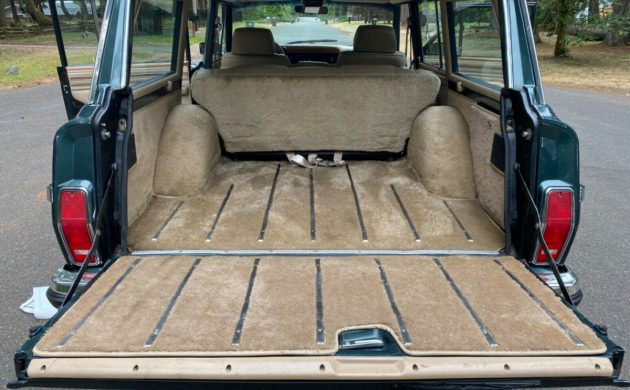 I don't know about you, but I certainly want one of these. For this one in particular: If you told me it had 100,000 fewer miles, I would believe you. The bids are already at nearly $12,000 with six days left on the auction, and I wager it will sell for a tidy sum, as the market for these units has skyrocketed in the last 5-to-10 years.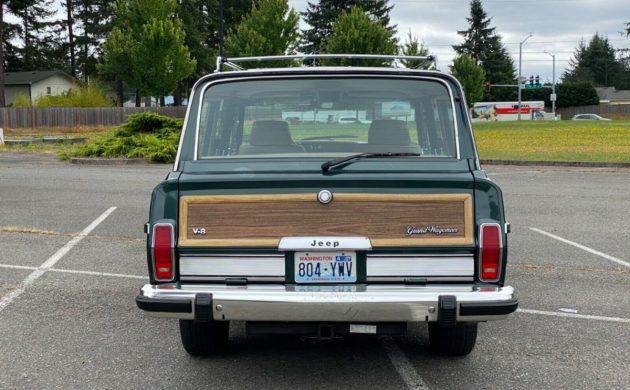 I dig it, how about you? Let us know in the comments!