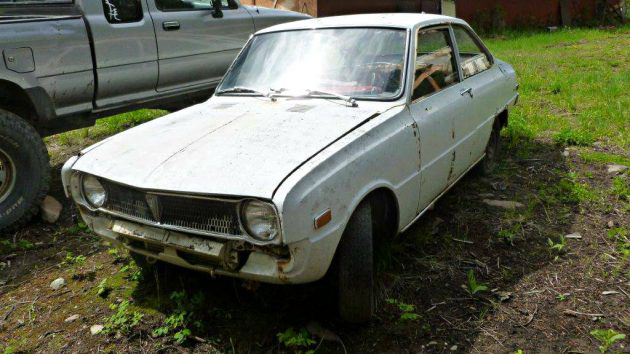 When it comes to rare Japanese classic cars, some are uncommon and difficult to find, but others are just plain scarce like this Mazda R100. The R100 is a special vehicle, as it was the first rotary powered Mazda to be sold in America. Very scarce and difficult to find, this craigslist ad almost reads like a fairy tale. The seller explains that he has a wankel sitting out back that hasn't "ran in years." What is astonishing is that this rare grandfather to the US market rotary scene is offered for a mere $500!!! Classic Japanese car fans and wankel fans line up, as there is going to be a battle to attain this elusive machine! Check it out here on craigslist out of Freeport, Illinois.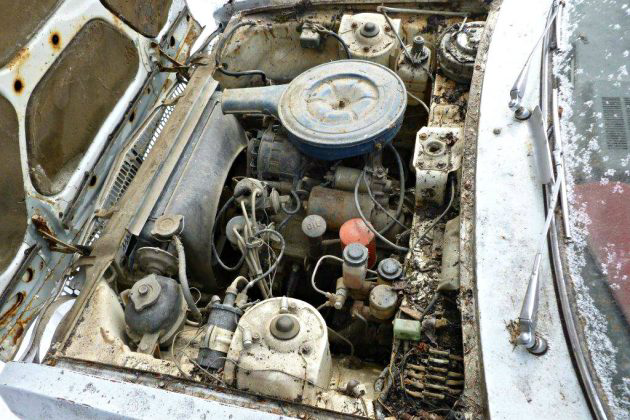 Beneath the hood is a 1.0l 10A two rotor engine. Obviously left alone for quite a while, this engine bay isn't too shabby for looking to have lived out doors. Rust is minimal, and there is still brake fluid in the brake master reservoir. So hopefully the brake system isn't totally shot from sitting. There is no mention of the engines condition other than the fact that it ran a while back. The later model 12A engines are virtually indestructible, so hopefully this engine shares similar traits. I would hope that performing an all so common rotary ATF treatment and a few hand turns would awaken this 10A.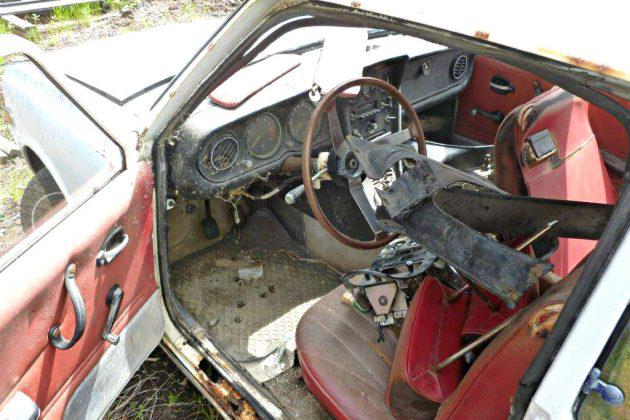 Inside there are a few parts stacked in the front seats, but overall this interior is very reasonable for a classic Japanese car. The very well laid out dash looks quite fair minus a crack or two. The red interior seems quite posh and stylish in this vintage Mazda. Overall the interior appears to be complete, and there certainly looks to be more than enough to work with for a restoration. Unfortunately there aren't many photos of the body, but from what can be seen, this car definitely needs to be saved. The only real visible rot is in the door sills into the exterior rocker section. There does appear to be some minor exterior rust on the body, and maybe even some rust blisters around the rockers and rear wheel arches. Thankfully this is a two door variant, and really for the price this car is an absolute deal. I haven't seen an R100 for sale in several years, but I certainly have never seen one this cheap and in this reasonable of a condition. Have you ever had the opportunity to see one of these rare rotary grandfathers?