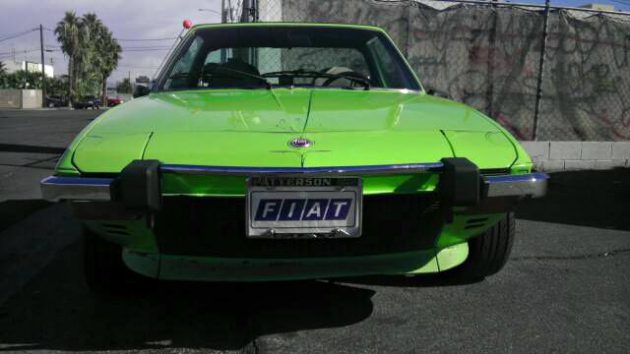 Some cars are really hard to let go of. Whether they are rare, or they hold some other sentimental reason for making it difficult. The seller of this first year X1/9 is looking to let his prized Italian leave as he has been plagued with illness, and this X hasn't stretched its legs much in the past few years. First year cars have the desirable "Euro" style bumpers that really make the car look excellent. Extremely solid, and in a very desirable color, this early Italian has a lot going for it. With prices fluctuating all over the place the past few years, this '74 model is priced at a moderate $6,500. Take a look at it here on craigslist out of Henderson, Nevada.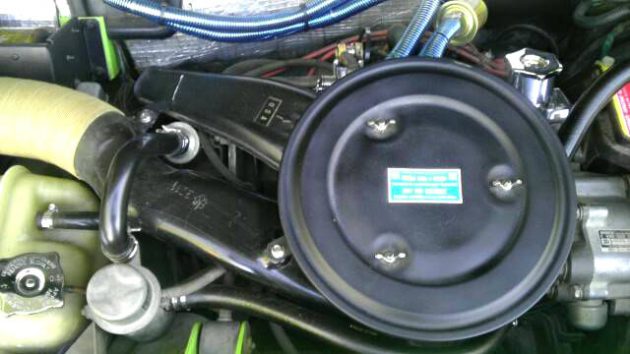 The simple 1300 cc engine is mated to a 4 speed transmission. While the power isn't as strong as you may desire, the driving characteristics are great, and the 1300 is a fun and willing little engine to have some fun with on winding roads. Although we are looking at a close up of the engine, it is easy to see how clean the bay is. The seller mentions that a polished valve cover has been installed along with a few chrome items. The factory overflow jug is in nice condition with no apparent cracking or dry rot. An aftermarket stainless unit it now available to prevent over heating issues from a failing overflow jug. These engines can be hopped up, and they respond well to a cam and carburation. With this being a '74 car in a desirable color, I personally appreciate that the car is mostly original in appearance, and performance.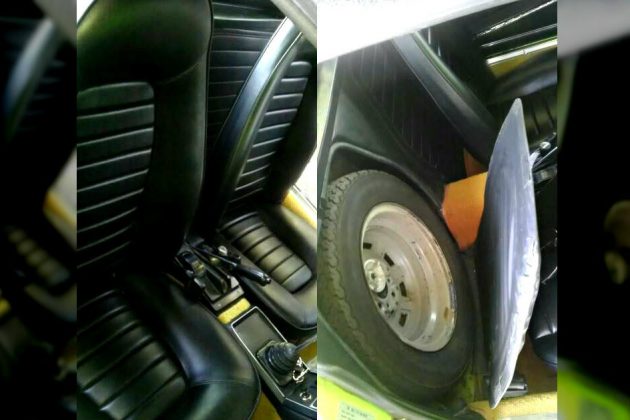 Simple and clean, the interior of this X is in very nice shape but there are a few typical issues that plague these cars. Anyone will be hard pressed to find an early style dashboard that isn't cracked. Fortunately there are only two cracks to speak of on this dash according to the seller. Looking absolutely inviting, the seats have been recovered fabulously, and appear incredibly comfortable. A modern CD player has been installed, but aside from that this Fiat is like a time capsule inside.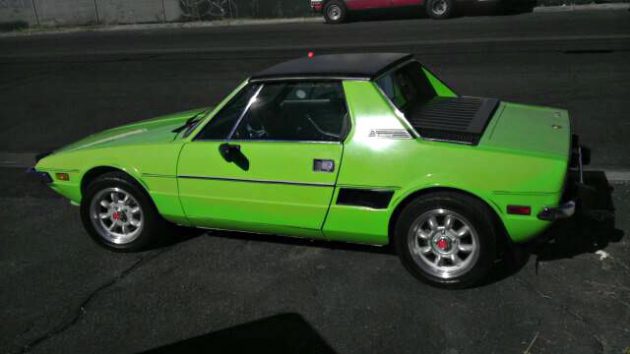 Small in stature, the X1/9 offers great looks and styling by Bertone, and offered one of the earliest mid-ship configurations. The "X" chassis is actually a stiff and worthwhile unit, but like any classic Italian can be susceptible to rust. The "frunk" floor, rockers, quarters, and engine bay corners can all be problem areas on these cars. The most common areas of concern will often be around the windshield and in the trunk floor. The windshield frame on this car has some rust developing around the lower corners of the windshield, which can often lead to the end of a cool car. The rust looks early enough to possibly be neutralized, leaving the car to be garaged and enjoyed as is for years to come. Lacking some quality, the imagines are a bit deceptive as the paint almost appears to be a few different shades. The mini-lite style wheels look the part, and really dress the car up nicely over the stock steels wheels. With a few minor rust concerns, this is a nice example of a first year car that will still put a grin on your face with only double digit horsepower. With loads of character, fun, and desirable features, would you jump on this moderately priced Italian classic?