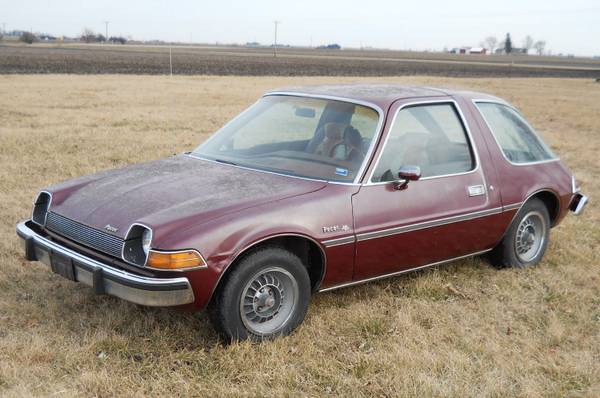 Like finding someone who loves to chow down on anchovy ice cream, finding someone who is gaga over AMC Pacers is a Herculean task. Fortunately for this seller here on craigslist in Mendota, Illinois, he has already found a home for two of the five Pacers in his collection.  The three cars he has left in his collection, which is unfortunately being liquidated due to health reasons, still offer a good value for collectors who desire something a bit unusual for their Saturday night cruise in.  Priced from $1,375 to $2,690, these three ran when parked a year ago rarities offer a pretty affordable entry into the collector car world. Thanks go to our friend Rocco B. for this fantastic fishbowl find!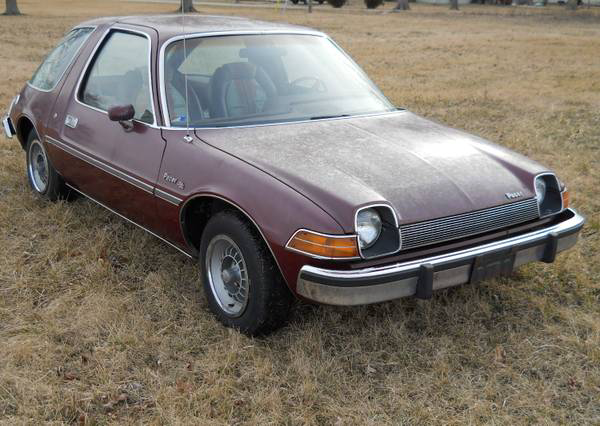 First up is a 1975 Pacer hatchback with a D/L package, which was an upscale option that included  Navajo print seat inserts, a wood grained instrument panel, and some extra chrome bits and pieces.  Of the remaining cars, this one appears to be the easiest to return to the street.  With 84,000 miles on the odometer, this one still likely has a lot of life left in it.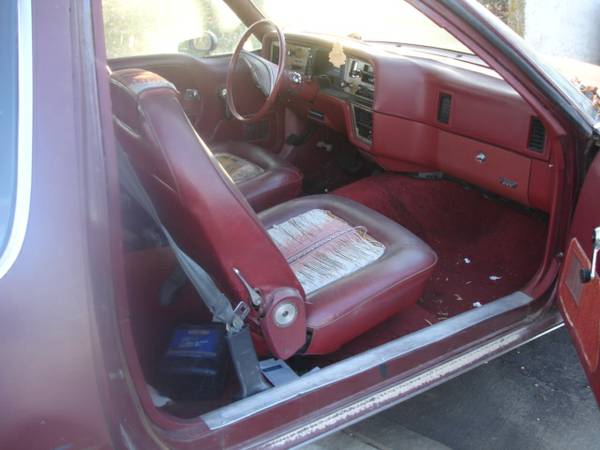 The interior is in fair shape, with some fraying on the front seats, but the back seat looks pretty good, as does the dash.  With a thorough cleaning, you might be surprised with the improvement.  The owner says that all of them have inline six cylinder engines and four of them have automatic transmissions.  This one appears to be an automatic, and is priced at $2690.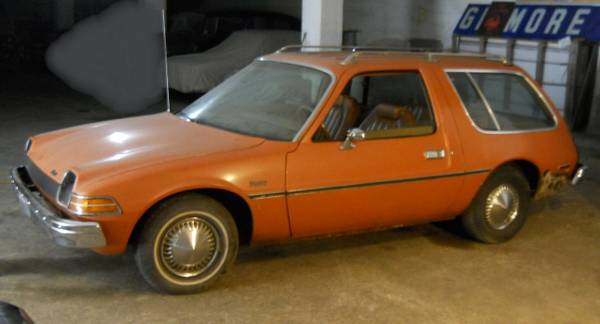 Next up is this groovy 1977 Pacer wagon with just 49,000 miles on the odometer and what appears to be some unfinished bodywork in the drivers side rear quarter panel.  Painted in Sun Orange and priced at $2500, this little cruiser is pure 1970s (bell bottoms not included).  The wagon version gives you a bit more room than the coupe and the lines are a bit more appealing than the "fishbowl on a skateboard" look that the coupes have.  Not that there is anything wrong with that….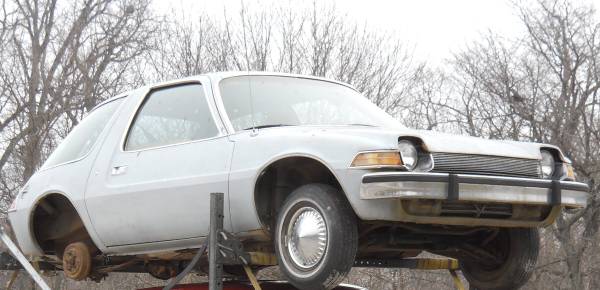 Finally, for just $1375, we have my favorite of the three.  Sold on a bill of sale, this 1975 Pacer, again with the D/L package, is the one I'd want.  While it looks rather forlorn sitting on some homemade looking steel rack, this car oozes potential.  This car would immediately go into my shop and come out transformed into a replica of the bright blue, flame adorned, Pacer made legendary in the movie Wayne's World.  Being the kind of guy that is detail oriented, I'd even install a licorice dispenser to the headliner to make it just right.
Are you ready to party on with one of these icons of 1970s style?