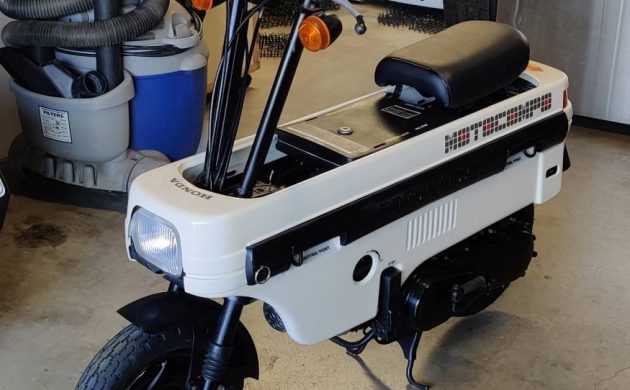 The Motocompo was introduced as a "trunk bike" to fit inside two Japanese subcompact cars, the Honda Today and Honda City. Neither of those autos or the bike were ever sold in the U.S., but one of these little machines will turn up from time to time. Like this edition from 1981 that looks practically new with only 500 miles on it. The smallest scooter ever built by Honda, this 'Compo is located in Northridge, California and available here on craigslist where the price of $4,700 is firm. Thanks, rex m, for turning this one up for us!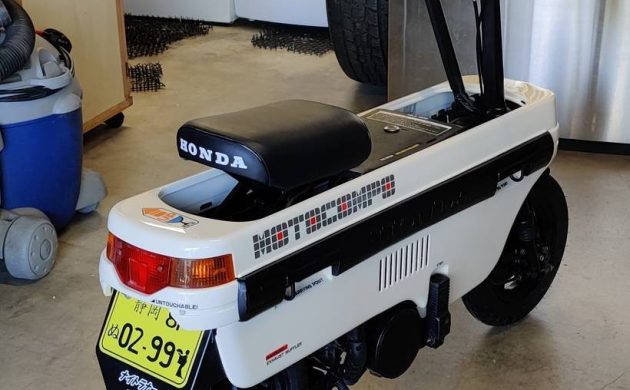 Dimensions of the Motocompo were small: less than 47 inches long, nine inches wide and 21 inches tall. This was so it could literally fold up and go into the trunk of the targeted car. They came in just three colors, red, yellow, and white, like the seller's bike. The Motocompo's handlebars, seat, and foot-pegs would tuck away in the scooter's rectangular plastic body to form a clean, box-shaped package. Over the course of three years (1981-83), less than 54,000 of the scoots were sold. We understand these things have developed something of a cult following among compact bike enthusiasts and they have meet-ups for current and future fans to enjoy the little critters.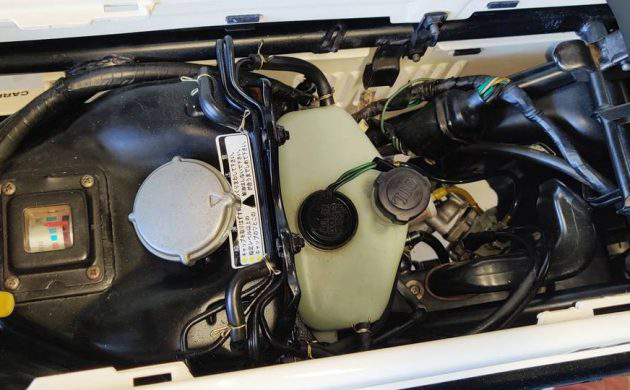 Powered by a 49cc air-cooled, single-cylinder, 2-stroke motor, the 'Compo was only good for 2.5 horsepower. The transmission was a single speed with an automatic clutch. The seller's bike looks as though as it may have just come out of its shipping crate, with no cracks in the plastic or rust on any of the metal parts. Everything is said to work properly, like the horn, lights, turn signals and brake light. The seat cover and tires are new as are the decals. The seller says the bike starts and runs but doesn't exactly say how well. The only Debbie Downer here is that the title is missing.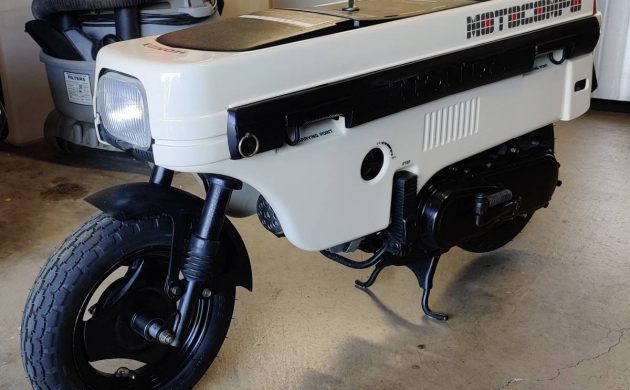 We guess that the Motocompo isn't any faster than a typical 49cc scooter, or somewhere between 25 and 35 mph. That might be downhill with the wind to your back. And given the size of this thing, that's probably fast enough and should be limited to short two-lane trips to the store or beach. Being a scooter guy myself, this thing looks like it would be a hoot to ride!